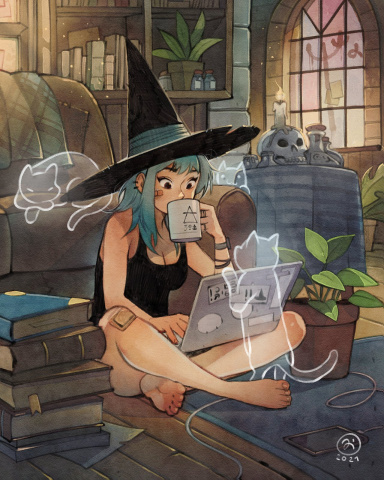 Moon Child
Original poster
Invitation Status

, ,
Posting Speed

Multiple posts per day, 1-3 posts per day, One post per day, 1-3 posts per week, One post per week
Online Availability

Monday - Friday: anytime past 2:30 (depends on the homework I have), Saturday and Sunday anytime I can get online
Writing Levels

Give-No-Fucks, Elementary, Intermediate, Adept
Preferred Character Gender

Male, Female, Primarily Prefer Female
Genres

Fantasy, Modern Fantasy, Modern, Magical, Romance, Medieval.

[fa=fa-star-o|fa-5x][/fa]
Welcome to Within Reason. We will be exploring the lives of fourteen teenagers, eleven learning to deal with three former, and now recent, class mates return to society, also their own personal demons; the other three will be coping with the hardship of reentering their once vibrate lives that have grown dark.
View attachment 84868

Plot Line:

When three alleged teen killers return to the small town of Waverly, the town is turned upside down. With parents protesting the teens return to Waverly High and the community, and fellow teens doing their best to shun them out; the teen's lives will never be easy, even if the three know they didn't commit murder. They may have been troubled adolescences, but murder wasn't something that crossed their minds.


~Sign Up and OOC Rules~​


I am the GM, and my word is final. I may appoint a Co-GM at some point.

I enforce the rules, and I do have the power to kick you out. That being said, I will do my best to make fair judgments in regards to any situation. I am actually pretty nice!

Basic rule, I have a character Skeleton for a reason, please use it. It's not fun when I have to look for information that may or may not be there. Also keep ALL characters in the same post!

Please, for this rp,

USE REAL PICTURES

.

Under no circumstances are you allowed to post without a GM accepting your character. I (we) have to make sure that each character is up to code.

Please flesh out the characters, I like seeing that people put effort into their characters, and that they took time to have some formatting and other things.

Please be kind to all your other rp friends, we don't want people feeling attacked or threatened by other. It helps create a more cohesive bond between players.

There is a

2

character limit!

Have fun~



~IC Rules~
​

I do not take credit for this list of rules, but they are everything that I wanted my rules to be.

Please try to post a paragraph each time. I really detest having a lot of 1 liners, so please try to keep them away. (I understand if you get writers block or something, just tell us real fast so we don't think you're not trying).



YOU CAN NOT BE YOUR OWN PARTNER/LOVER!

I hate it when people do this, it sucks to be done, and if you plan on having a drama point based on the fact that two of your characters were together, that's fine as long as as it is now over.

Feel free to interact with a NPC or more!

Likewise, only type in THIRD PERSON. Reason is, first person can confuse people. It makes them get lost in all the I's, since there would be a ton of them. So please, for my sake and the sake of others, use third person.

Please refrain from using text talk and please try to use a spell checker if you don't know English very well. There is an exception though, when your Character is actually texting!



GRAMMAR

! Now one of my pet peeves is having people who spell things shorthanded. It doesn't matter to me if there are a few mistakes here or there.

Cursing. Now, I know some characters are not going to be the sweetest, and some are just going to have a few instances, but I am completely fine with your characters cursing. However, one every single sentence is kind of extreme, so try to avoid putting one in everything.

As this is an

OPEN AGE

roleplay, so please if something gets to that "stage of romance" fade to black.

This one goes with the first one, no automatic hits. It kind of sucks when someone just hits you in the face over and over and then throws you off the building without you being able to do anything, like a dummy. Don't do it!

No god moding. Everyone hates it, especially me. We don't have much physical interaction such as fighting in this roleplay, but it can happen, so don't have your character instantly knock someone twice their size out and come out unscathed.
Roles & Skeleton:

Teen Convicts (Killers):
1. Liliana Noel Carver | Autumn_Burns_Red
2. Taken
3.

Other Teens:
1. Chase Michael Richmen | Autumn_Burns_Red
2. Taken
3.Taken
4.
5.
6.
7.
8.
9.
10.
11.





CHARACTER SHEET!​


(Picture/Gif. Real face claims only. If you wanna incorporate more than one picture, that's fine. Also, please try to put all your characters into one post. It's easier for me to make a CS Guide that way!)
✪Name✪
✪Nickname(s)✪
✪Age & Birthday✪
✪Grade✪
✪Convict or Regular teen?✪
✪Gender✪
✪Sexuality✪
✪Part Job (Optional)✪
✪Physical Description✪ This is not where your picture goes! Here just put down the usual hair color/description, eye color, height, weight and piercings and tattoos.
✪Health Ailments✪
✪Personality✪ (A paragraph but if you want you can list things and give a description of each trait)
✪History✪ (Optional)
✪Likes✪
✪Dislikes✪
✪Hobbies✪
✪Talents✪
✪Strengths✪
✪Weaknesses✪
✪Fears✪

✪RELATIONSHIPS✪
✪Family✪
✪Friends✪
✪Boyfriend/Girlfriend/Crush✪
✪Neutral✪
✪Enemies✪

✪Other✪ (Anything else I forgot and you want to mention.)
Last edited by a moderator: