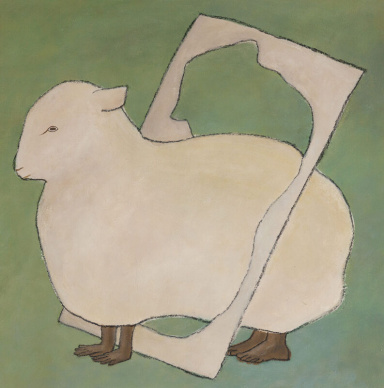 obvious cryptic
Original poster
Roleplay Invitations

Group Roleplays, One on One Roleplays, Chat Roleplays, Not Taking RP Invites at this Time, Private Convo Roleplays
Posting Speed

A Few Posts a Week, One Post a Week
My Usual Online Time

I check as often as I can.
Writing Levels

Intermediate, Adept, Advanced, Adaptable
Genders You Prefer Playing

Male, Female, No Preferences
Playing Style- Passive or Aggressive

Both.
Favorite Genres

Fantasy, Realistic/Modern, Magic, Scifi, Romance
Genre You DON'T Like

I am generally not a huge fan of RPing Fandom, but it can depend.
---
---
---
---
wired
culture

FOOD
Because of the pollution of air, scarcity of resources, and lack of natural light, farming and gardening are archaic practices. There are extremely few conventional livestock animals even left in Takym. (There are, however, a lot of biomechanical replacements) The general population eats Packets, made in factories with extrenous amounts of chemicals. But.. they taste good, and they keep you alive, and they make you feel full, and every person you probably know works in the Packet factories. There isn't really any other choice.

CURRENCY
Currency is now used in a holographic form known as deca. (Decas = plural) (deh-ka) Everyone in the world has a barcode. it is generally in some easy to access place, most commonly the back of the hand, accesses a person's bank account and presents funds in the form of a holograph visible to only that person's eye unless they choose otherwise. One deca is about equal to a dollar.

SKYTRAIN
The Skytrain runs all throughout Takym, connecting every part of the city. There are certain levels to the Skytrain, private carts that run to private places for certain people. To the general population, it's an easy lift nearly anwhere. Prices range depending on where you're headed, and a barcode must be scanned on exiting the train.

NAMING
As society melded with advancing technology, so too did many customs. None were as effected by this more than the naming process of newborns. People got creative in the very strangest of ways.. and when there were no options left, names ended up being whatever letters sounded good together.

WRITING
Writing, handwriting that is, is a lost art. Nothing is hand written anymore. Glyphs (previously known as emojis) are a very popular way of sending messages. Concise and provides imagery.


superpowers and technology

STANDARD TECHNOLOGY
Implants: Everyone has an implant. It is given to one at or around birth. It acts as an ID card, similar to a social security number or such. It monitors health and will alert authorities if your health is critical. It also has a built in drug monitoring system. The implant connects you to the web, to any VR systems you plug in, and to your bank accounts.

There are plenty of hackers who know hot to bypass certain certain aspects of the implants, but no one has successfully removed one without killing the host. It is laid too deep in the foundation of the brain, as it rests right above one's right eye and grows with them from birth.

Crystal Implant: The rich man's implant. Basically, an implant with a few pleasant tweaks. The crystal implant has personalization options; glow in the dark, diamond embezzlement, etc. It will also monitor health levels at all times, and offer high priority medical care.

Holocomm: Holographic wrist comms that are the main way of communication. Through an interactive, wearable holographic display, never lose touch with your friends and family again! Brought to you by Wixton Industries, quite a retro product that has been so loved by the community it never faded out and was constantly modified to keep with the times. Yes, it has games.

Hovercycles: If you're classier than the Skytrain, you own a Hovercycle: The industry standard flying car! No more traffic jams, ever. Generally an upper class toy.

VR: Virtual realiity gaming is a popular escape, one that isn't illegal. There are plenty of VR gaming stations even in lower class, and the experience is incredibly real due to connection with the implant. Some, however, can waste away in VR, spending day after day in a virtual world not realizing that time has gone by without them...

SUPERPOWERS
Gone is the superhero mentality, the desire to help those who cannot help themselves. Now, superpowers are an extension for greed, for survival. Your powers are for you, to help you get through this gritty life, and to keep to yourself in hopes no one takes advantage.

80% of the population are now metas. And because so many people have powers, not every ability is comic book-esque. A lot of people have very simple abilities compared to the Superhero era's extravagant heroes. A lot of everyday people have little powers with great restrictions. Wrinkle manipulation, color manipulation, ability to see through your eyelids... maybe a few body modifications, heightened eyesight, webbed toes. Little powers are all around us, every day.


society and government

Citizens of Takym are divided blatantly into three class.

LOWER CLASS
Taking up a whopping 94% of the population, the lower class live in the dirt of the streets. Takym is a brutal place, and those without money can live their lives day by day, scrounging up the smallest amounts of decas from the cracks in the earth.

People of the lower class hardly ever interact with upper or elite. In fact, such an interaction would probably go down in history. Thus, there is never really a chance for a lower class citizen to rise to the top, and even then, it is unlikely they would be truly accepted into high society. Even the hardest working merchants can find it hard to put food on the table in the lower class, and professions that require a specific education are extremely pricey and sometimes even only available from upper class citizens.

Education, as stated previously, is very limited in the lower class. There is hardly any formal schooling and most people learn to read through their implants and the rest is up to chance. The most common profession is a factory worker producing Packets. The pay is measly, but there are hardly any other options unless you have some sort of skill otherwise. Most children start working to help their families very early in any way they can.

UPPER CLASS
Taking up a small 5%, the upper class are not elite, but certainly much, much better off than any lower class citizen. These are the managers of the factories, the owners of businesses, restauraunts, property, any scrap of land.. always belongs to them.

There are schools for the upper class. They live in gated communities, posh and pristine, away from the lower class. Unfortunately, they do occasionally have to come into contact with their lower class employees, but there is never any real interaction.

The upper class live happy, proper lives. There is never any struggle. Their only fear are..

THE ELITE
One percent. One percent of the most powerful people, the people with the rest of us under their thumb. The innovators, the owners, the richest of the rich. They have everything. Own everything. If the upper class were simply comfy, you could never dream of the riches that the elite bask in.

The elites are the ones producing technology and every day living necessities. There's not a drop of water without the name of an elite on it, not a breath of air you take without someone behind it.

The face of the elites is the famed Lyris Matrikt, current owner of Packet production. His newest venture is Sanctuary.

THE GOVERNMENT
Government plays a surprisingly small part in Takym. Our Lordship, Mustapha Modderus, is a well known corrupt figure who delegates the entirety of his tasks to his subordinates, and allows the Elite to govern more than he does. He is serving his 9th term, each term being three years. The elites just love him.

Police are present in lower class much more than they are in the upper or elite areas. Just the slightest misstep will get you thrown in prison, and unless you know somebody who's somebody you're likely going to rot there. The lower class must tread extremely carefully and if they plan on doing anything illegal, be sure that their implant bypassing tech is full proof. There is, luckily, no shortage of the thing.


Last edited: