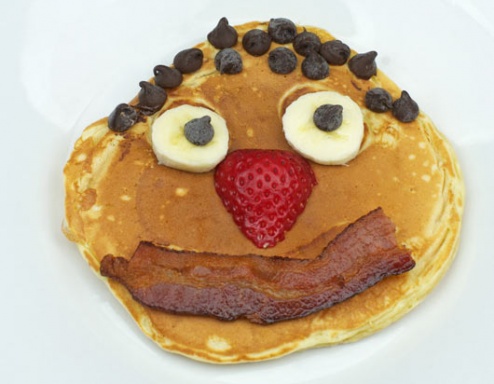 Edgepeasant
Original poster
Hey y'all
A little about me before we start
I'm adaptable but give me some good meat too.. Let me know if you wanna see a sample
I'm in Grad School - that means school AND an internship. I can't be there every day but I'll try and keep in communication
That internship involves working with people with heavy trauma and angst. I'd rather not have that pour into my role-plays please.
I love collaboration :)
"I love being left on read with no idea whether the rp can continue", said no one. Ever. If something happens, even just a mental break or you feel like we don't have chemistry, please let me know.
With that said, as far as this list goes
I'm down to play any character in any position However, I've been playing far too many boys / dominant characters and want to flex my muscles in other places for a change.
Unless the list has a specific couple gender marker () ( ) (), then honestly? The idea or pairing can have any specific orientation.
Don't be shy to double down!
PM me for requests or details. I'd prefer RPing on here or Discord.
I made a Redstar Edition Here! It's pretty much the same, but has some Redstar Exclusive plots :) Also it also can't be answered but I will keep updating it and let you know when it gets updated. Yay
The stuff I really want to do lately is in red, or have a * next to it
Pairs and Endless Potentials
Adapted Stories, Fairy tales or Mythology. Esp. Craving:

Hades & Persephone

Perseus and Medusa

Beauty and the Beast

Little Red Riding Hood

Android x Human
Arranged Marriage
Babysitter x Visiting Older Sibling
Childhood Friends that aren't so friendly anymore
Drag Queen x Closeted/Questioning Boy ()

Imaginary Friend x Grown Up Human

K-Drama style RPs

Runaway Bride x Childhood Crush
Space Pirate x Space Princess ()
Spouse x Husband/Wife's Lover
Superhero x Reporter
Superhero x Villain

Villain x Reporter

Younger Sibling x Older Sibling's Best Friend / Crush
Actual Plots
Just out of a relationship, a 20-something has a connection with a go-go dancer at a club. The two of them meet up again, and quickly decide they want to hook up. The only problem, is that they can't seem to find a place to actually do the do. More zany things happen as they just try to find a bed, or a couch, or a loveseat or something.
This is supposed to have a "one night of adventure" kind of feel but it can go on
We can totally have a zany cast here too. I love zany casts lol.
Girly, petite and in the closet, a freshman attending college far from home impulsively tries out for a roller derby team. And as a surprise even to her, she makes it. The team has a lot of girls she goes to school with, which is a plus. However, that includes an upperclassman with baggage of her own, and with no idea how someone so unlike them would be able to fit in. But she does.
Lovingly inspired by Whip it! and Check, Please!
Lets have fun with this one! The names! The budding comradery of a zany cast! It's pretty much sports anime, but not sports anime!
But that doesn't mean there should be a lack of drama or sexual tension!
As the story goes, two lovers lived and didn't get their happily ever after. Time after time, they've been reincarnated, and have been able to live out love, if not without consequences or meeting the same fate. This time around, the two reincarnated lovers meet and ... they can't stand each other? Well this wasn't supposed to happen. And if the gods, or whoever else involved have anything to say about it, it wont' stay like this.
Do I care about what mythology this comes from? No not really.
I would love to have fun with this and make it funny
It's Sometime in the future. Jousting has taken on a resurgence in mass popularity: the game's the same, and so are the rules, but the equipment's just different. Two promising hopefuls enter the scene: a royal/heir(ess) in hiding, and a reckless student under someone else's name. Whether it's cash, reputation or love on the line, it's making sure the pressure doesn't go to their head, or they could literally lose it all.
Is this like a Knight's Tale? The gist of it, yes.
Like, not gonna lie, I was imagining hover boards, because why not. Back the the Future Style hover-boards, not like we have now.
Let's have fun with this :)
10 Things I Hate About You - but in however way we want
For anyone who's never seen it - A popular girl isn't allowed to date until her rebellious older sister finds a boyfriend, so the new guy in school (who's completely in love with her at first sight) teams up with his new friend and a popular boy (a narcissistic who thinks he's doing himself a favor by setting it up so he can date the popular girl) to pay a rebellious boy to take out the rebel girl. They hit it off far more than expected. Meanwhile the popular girl originally had eyes for the popular boy, but realizes he's an asshole and starts liking the new boy instead.
I'd prefer any characters who actually have sex to be 16 or older. Just so we're not being super creepy I guess?
Let's have fun with this shall we?
A traveler ends up wandering the city, and somehow ends up tagging along with some new friends, waking up with one of them the next morning. They had fun last night, and they want to see (and feel) more of each other. The problem? Somehow the fact that they don't even speak the same language escaped the two of them somehow. But they have enough chemistry to make them try to make it work, at least see where it goes right?
Yes, sign language is a viable option here!
There are creative ways to interpret this! Ha. Interpret.
A witch and her young son moved to a small town to get away from the drama surrounding her son's conception/birth. They meet a mechanic, a single father with his own magical little girl and no clue about magic, none the less how to help his little princess. They agree to help each other out, get to know each other, that jazz. But the town has its own secrets and when trouble brews, at least one way in the form of his vengeful ex girlfriend, it's up to them to stand their ground.
With this in mind, I had the feeling it was a youngish mom? Like maybe early 20s?
I don't mind that much of an age difference but not more than 10 years please?
As punishment for being a little shit, Cupid/Eros is sentenced to make two people fall in love - or at the very least hook up - without the help of his powers. The good news - he's in a high school body in a high school, and teenagers are horny little shits, which might make it easier. The bad news: one of the most popular kids in school is a notorious matchmaker, and they're not ready to let anyone else encroach on their territory without a fight.
Like i said earlier, I'd prefer them to be older teenagers - like, 16 or older- if they're going to be having sex?
It could be fun to have other gods troll on them.
A rich kid studied abroad in the US, and started dating 'the one'. However, an arranged marriage tore the lovebirds apart. Now, years and one unhappy marriage later, the two reunite and end up rekindling their affair. However, there were more pulling the two apart than they realized then, and more trying to pull them apart now.
Oh man, the more soap opera-y, the better
Ideally the rich kid/adult would be from a place where idk, things like parents arranging marriages or marriage appointments or matchmakers would still be a thing? So maybe not Canada or England?
An orphaned amnesiac says they can talk to ghosts. A con artist decides to take advantage of that and produce the pair of them as a service. When an ad in the paper boasts a big reward for an heiress looking for her grandson with that specific talent, the con artist cant' resist at least giving the opportunity a whirl. But what if they really can talk to ghosts? And what if there are some not-so-friendly spirits after them?
The best way to think about it, is like Anastasia but with ghosts instead of a Russian family dynasty
Don't ask me why ghosts, it just kind of popped into my mind.
I don't' expect there to be solid, recurring ghost characters, but if you want them, I'm down for it.
I'm down for some scary scenes but I'm not good with solid horror. I scare easily.
Through Fate, Magic, or something else entirely unknown, someone who'd been previously dead, isn't so dead anymore. Unfortunately, this beauty's story has spread, and they become a media sensation. Desiring answers, and wanting to get away from it all, they go back to the person who found them alive in the first place. They agree to give them shelter, but maybe that person isn't ready to give them answers just yet.
This is not a zombie thing. Sorry
This originally had a Southern Gothic or Magical Realism feel, but magic can be in here too
Slightly Shamelessly ripped off of this
They just moved in together. They thought they used protection. Turns out, much more protection is needed when your partner was secretly hiding who they really
Aka a werewolf, demon, angelic being, some non-human creature
Last edited: