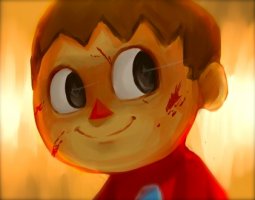 Hi-def
Original poster
LURKER MEMBER
FOLKLORE MEMBER
Preferred Character Gender

Male
Genres

Fantasy, Horror and Sci-fi. I'll try basically anything though. I also love strange and unusual RP genre concepts. Different is good!
What Drives you Iwaku?


What makes you do what you do? What makes you write, exercise, play music, get out of bed every morning, whatever it is you do? Everyone has something that motivates them. Sometimes it's a goal, other times it's an emotion, or maybe it's another person?


Whatever it is, post it! Let us know what makes you such an amazing and motivated person!

Hate drives me.

There you have it, October knight is and always was a hater.


WHAT ABOUT YOU?
​