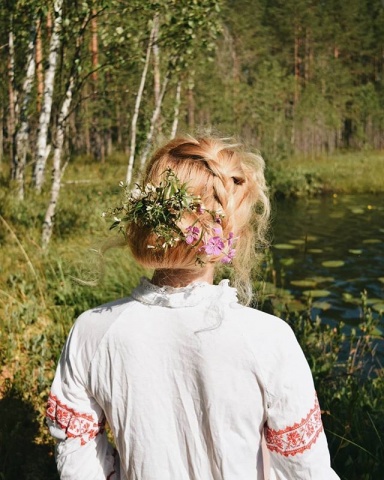 ♡ vast and brilliant. ♡
Original poster
LURKER MEMBER
FOLKLORE MEMBER
Invitation Status

Look for groups
Looking for partners
Posting Speed

1-3 posts per day
One post per day
1-3 posts per week
Online Availability

Usually in the evenings and late at night.
Writing Levels

Adept
Advanced
Adaptable
Preferred Character Gender

Male
Female
Nonbinary
No Preferences
Genres

Definitely fantasy, anything with magic, sci-fi, apocalyptic, occasionally modern/slice of life depending on the plot.
J O N A S
- The White Eagles
​

It was a particularly sunny day, it would even be considered a beautiful afternoon.. if it weren't for the infected running around. A recent horde had made their way into Safe Haven's borders, meaning whoever the horde happened to be closest to, it was their problem. In all honesty, he didn't mind if it was closest to the White Eagles, meaning he'd have something to do other than sit on the roof and see how far he could throw a rock for amusement. It gets kind of boring when you don't have the Internet or basic cable TV to keep you entertained. At this point, he'd take watching those dumb, two hour adds on jewelry than sit here and get lost in his own thoughts.. off track, off track. As of now, Jonas was sitting on the roof, and since they only had one sniper, the scouts often rotated in and out with the sniper to give the poor woman a break from her duties. Jonas was okay with a gun, he certainly couldn't shoot a tin can off a fence his first try, but he knew the basics: aim, shoot, and run. Well, that's what he learned, at least. You didn't really need to know the details when the infected could rip your throat out at any minute. Jonas rubbed his hands together to try and warm them and then reaching over to a nearly empty water bottle and taking a sip, bouncing his leg with what could've been nervous energy. He swore, further off he could hear the sound of the infected- their awful screams and gurgling, but he wasn't sure. He also watched the East of the city, The Dove side.. and for whatever reason, he was praying that they wouldn't attack their, either... no reason. Just being a good person, is what he told himself, because he wasn't sure if the Doves could fight off such a massive horde.. that's all it was, he could swear by it. Definitely not worry for a certain someone, he repeated over and over in his head like a mantra. He shifted uneasily, biting his lip as he watched the area below him. That pit had begun to form in his stomach again, and he took another swig of water to try and rid himself of it. This is what he hated, being lost in his old thoughts, because by the end of his thinking session, he felt like he had to throw up. Sexy, right?

​
As for Cath, well.. he would be out enjoying the sun when it was usually so cold, if it wasn't for his cowardly fears of getting his throat ripped out. As of now, he was peaking out the window, standing on his tippy toes in an attempt to get a decent view over the dying shrubs outside. The sun nearly blinded him, and he covered his eyes with his sleeve, trying to block out the sun's harsh rays. He simply shook his head, taking a step away from the window. He was relatively new here, and by new, I mean he had stumbled into the church doors no more than a week ago, sniveling and crying and weak, clutching the ring Parker had given him, begging for some sort of shelter from the infected. Of course, the family like group had accepted him, but that didn't stop him from being shy and, well, the lone wolf in a group that considered everyone family. He slowly sat down next to the window, sliding down the wall and clutching his knees, wondering if anyone else had heard the faint screams of the infected. But he wrote it off, it was so faint it could've been a bird's cry. He was still trying to recover from his latest brush with the infected.. he wasn't strong like everyone else. He couldn't get up and keep running, he didn't have the nerve. So there he sat, quiet and alone, listening to the sounds outside. The only thing he could distinguish from everything else was the howling wind against the building, making it hard to hear anything else outside. It wasn't too cold outside, but he certainty wouldn't want to be outside right now, especially in the harsh winters of Montana. It had yet to get bad, just jumping from winter to fall, but snow had already began to fall. As of now, there was a thin layer outside, not hard to walk in, but definitely making it harder to run without slipping. He was just glad he had stumbled into Safe Haven before things had gotten worse, he was sure he wouldn't of been able to survive once things had gotten really cold.

​
Annie kicked the door open, letting the cold air inside as she walked in, quickly shutting the door behind her, still obnoxiously kicking it. She had gone on an.. well, unadvised trip to one of the stores in town that had been nearly wiped clean. No one really knew where she had gone, she just left out of the blue. How she remained alive was beyond anybody, she either had amazing luck or was so stupid that the infected scanned right over her because she was not worth their time. It didn't matter, because there she was probably scaring the shit out of anyone who had been previously sitting near the area she barged in at, her entrances were always loud and obnoxious. "I'm baaaaaaack." She yelled, as if anyone really cared, not bothering to lock the door behind her she trudged through the room, leaving cold water and bits of snow in her wake. She tossed her coat to the ground, and her hat, as if that was really the spot to put it. She sat down, reaching into her pocket and taking out a pack of bubble gum, and taking out a piece and shoving it in her mouth. Gum.. she had left the base.. for a pack of gum. Again, how Annie was not dead was beyond even the most intelligent person's knowledge.

{{Lame starter is lame.}}​