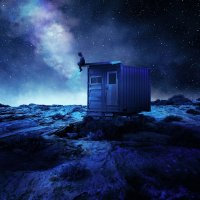 Manikos Karagiozis
Original poster
FOLKLORE MEMBER
Preferred Character Gender

Male
Genres

Fantasy, Horror, Sci-Fi, Modern, History; just about anything, really. Though, I am not too big on Romance.
This poll actually goes with its name for once....

Weather Conditions - We all (most of us, anyway), live in an area where there's a certain kind of storm/weather condition that is 'native' there. For example, I live an area with hurricanes.

So, what this poll is about - Which weather condition would you prefer?


-Typhoon (Hurricane)
-Tornado
-Earthquake (which -is- a weather condition, just created underground...)
-Tsunami
These conditions have occurred at least once this year in several different parts of the earth.
I'm sure most of us have heard them on the News. Earthquake and Tsunami hits Japan, Hurricane goes along the coast of the U.S, Typhoon hits Japan after several other weather conditions this past year, Tornado hits Joplin, Mo...etc.

I know that this may not be an easy question to answer, especially since many of us have not experienced all of these as of yet, and may never will, but out of what you know about these conditions, and how bad they can get, which one do you think you'd prefer to be hit by?


Here are the levels for each condition:

Hurricane



Typhoon
Same as a hurricane, but can get stronger.

Tornado



Earthquake



Tsunami





So, with all this information... let's see what we all come up with.
I think this will be something very...interesting to talk about later on once we get some voters. There is a 'unsure' button, if you are not sure, and/or know/probably wont ever be in these conditions, so you don't care or something. XD

If any of the graphs confuse you, you can ask me. I pretty much understand all of these. (Yay geography! :D )

My answer:
I sort of like the hurricanes, even though they can get into very high categories and can cause major damages.
Tornadoes don't seem too bad either, until they reach that top category, which scares the living shit out of me. ><!' Tsunamis = a hell no, since I don't like water. O.o And earthquakes...I think depending on the category, it can be a both sure and a no.

Further into my answer for a hurricane, I think it would be because I've grown up with them and so I can easily spot out if one is about to hit. And even though they can cause major damage, a four and a five category are usually fairly rare. So, not too much to worry about there.

If there was to be a four or a five, I'm confident that I'd be able to go through with it. Many of my family members have when Katrina hit, and so... I may lose a lot of things, but in the end, everything'll go back to normal. Not to mention, I, in my own personal opinion, don't think that hurricanes are too scary either. O.o Everything else kind of puts shivers down my spine....