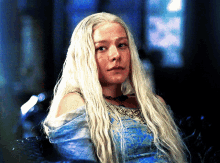 Melancholia Personified
Original poster
DONATING MEMBER
Invitation Status

,
Posting Speed

One post per day, 1-3 posts per week, One post per week, Slow As Molasses
Online Availability

Whenever my boss decides to let me go home. (Usually between 5-11 EST)
Writing Levels

Advanced, Prestige, Douche, Adaptable
Preferred Character Gender

Male, Female, Primarily Prefer Female
Genres

Modern, Futuristic, Paranormal, Fantasy, Medieval, Romance, Horror, pretty much everything.



Name: Julianna (Juls) Wheaton
Spouse: Sean Wheaton
Mother: Virginia Clayman
Age: 30
Date of Birth: December 22
Profession: Oncologist
Hometown: Port Wyndmoore (Fictional)

History: Julianna had a relatively happy childhood. Her parents owned and operated Snowy Hills Inn, a bed and breakfast that had been passed down to her father Jacob and owned by the Clayman family for fifty years. As a young child, Julianna would delight guests with her antics, often knocking on doors at the behest of her mother to welcome them to the inn, notify guests that her father's ocean tours were starting, and playing 'waitress' at mealtimes. As she grew older, Julianna took her job a little more seriously doing whatever she could to ease the burden from her mother's shoulders. For the first twelve years of her life, that was how things went until the fateful morning Julianna led a group of guests down to the pier and discovered her father's unconscious body.

Tests quickly revealed that Jacob Clayman would not be long for this world. Despite his healthy, active lifestyle, the man was diagnosed with pancreatic cancer. Given a year, at most, to live, Jacob did what he could to ensure that his family would be able to continue on after he was gone. He hired a caretaker to handle the care and maintenance of the inn and used the remainder of his time to spend with his small family. Two days before Julianna's thirteenth birthday, her father died and the course of her life was forever changed. Many expected the teenager to rebel out of anger at the unavoidable loss of her father. But the tragedy had a different effect on Julianna. Wanting to make life easier on her mother, Julianna took on more responsibilities around the inn whenever she wasn't in school. However, her mother refused to allow her daughter to waste her childhood working. While she still allowed Julianna to help out, she limited the girl's time at the inn, insisting that her daughter go out and live her life as well; especially once she took notice of the new boy in the picture.

For the next five years, Julianna stretched herself thin dividing her time between the inn, her education, and the boy that had captured her heart. Each year that passed through, brought Julianna closer and closer to leaving it all behind and not a soul was aware of it until the day she received her first college acceptance letter. Breaking the news to her mother proved to be every bit as difficult as she thought it would be. There were plenty of tears and unspoken regrets, but Virginia gave Julianna her blessings. With her mother comfortable with the idea of her moving away, Julianna had one last person to tell, but when the moment finally came for her to break the news, she chickened out. She left, despite never telling her boyfriend she where she was going. Her final words to him were written in a letter telling him that what she was doing and wishing him well in his life, without informing him of where she was going.

From Maine, Julianna drove across the country to California, where she would spend the next twelve years. Five years after her move, she met Sean Wheaton. At first, Julianna was skittish about getting involved with the man, but as she got to know him, she saw traits that reminded her of her first love. While Julianna was reluctant, Sean had no doubts at all that Julianna was the woman for him, and he spent every minute of their next few years together proving it to her. When he finally proposed to her, Julianna felt safe enough to say yes, although deep in her heart she knew she could never love him as much as he loved her. But, they were happy together, and while a part of her heart still pined for the love that she'd lost, Juls believed that with time, she would get over that as well. They married in a small ceremony on the beach with only his parents and brother, her mother, and a handful of friends to witnesses.

At the age of 29, Julianna officially became a doctor after three years of residency. With a shiny new medical license, Julianna was thrilled when she received a call that her resume had been selected for a practice that specialized in oncology. She had only gotten a year in when she received another call, this one from a doctor that had no dealing in oncology. His story was short and simple, but complicated Julianna's life in a way she never expected. Her mother had been found wandering the road searching for her, and after some tests, they concluded the woman was most likely suffering from Alzheimer's. All Julianna had to do was say a word and Sean was packing up their things, quitting his job, all to move clear across the country to take care of her mother and the family's business. Now, after a 12-year absence with no intention of returning, Julianna is going back to her hometown with her husband at her side.



Attached:
Name: Sean Wheaton
Age: 31
Birthday: July 5th
Family: Robert Wheaton (Father) Theresa Wheaton (Mother) Daniel Wheaton (Brother)
Profession: Advertisement executive
History: Sean had a relatively normal childhood. His parents were high school sweethearts who married right after graduation and settled in the suburbs outside of LA. His mother became a nurse and his father started his own contracting company. Sean came first, followed by his younger brother three and a half years later. There was nothing remarkable about Sean's life. He was an average student, a decent athlete who ended up getting a football scholarship. He went through relationships like anyone else, always hopeful that he'd find the right woman. It wasn't until he went to help his best friend help his younger sister move into the house she was renting out with a few of her friends that his life took a turn.
The first time he saw Julianna Clayman, the woman had her nose stuck in a book and had casually asked him to hand over her cup of coffee, assuming that he was one of her roommates. When she glanced up at him with a blushing face and a sheepish grin, he swore he was already in love and the more he got to know her, the more convinced he became. He would go every single day to see her, always bringing her meals and little gifts just to be rewarded with one of her smiles. It took him forever to convince her to go out with him, and when she finally did, it was a slow journey toward a serious relationship. He soon learned the reason for Julianna's hesitation as she began to reveal her life story to him. The fact that she'd been in love before never bothered him, not when she committed herself to him completely. Their relationship had its bumps in the road like anyone else's, especially with the cost of her education and little free time to spare for him. But his patience and persistence paid off when she finally agreed to marry him.
He thought after their wedding their lives would settle down. Julianna finished school and the required residency to get her medical license, and soon had a good job close to their apartment. They had an entire year of wedded bliss before life came knocking the wind out of both of them. When Julianna came to him about her mother's condition, there was no question in Sean's mind what they should do. However, the sacrifice he had to make wasn't one that he fully thought through. Still, Sean followed through with it. He quit his job and followed his wife across the country to Maine, without any idea of what he was going to do once he actually got there.