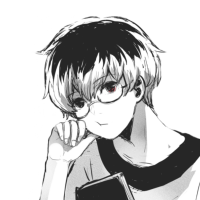 黄緑の勇者
Original poster
FOLKLORE MEMBER
Invitation Status
Posting Speed

One post per day
1-3 posts per week
Online Availability

11 A.M - 11 P.M GMT +7
Writing Levels

Give-No-Fucks
Beginner
Elementary
Intermediate
Preferred Character Gender

Male
Primarily Prefer Male
Genres

I would tend to play Modern Fantasy or High Fantasy
So it's not exactly throwing some ideas but I've basically had lay it out on my mind before planning to post it.

Warning: the plot below are mainly either weird ideas or fandom and only the basic idea were typed below

1.Fairy Tail: Rise of the guilds
I was wonder if we could make a new clan rather than filling in the canon guilds such as sabertooth or fairy tail itself.

2.Fairy Tail: Another
Uhmm pretty much RP-ing fairy tail but in Edolas style, so you'll have a magical item that'll granted you magic. Think of it as a crossover between Magi and the normal Fairy Tail (yes I'm thinking to make the magical item imbued with Majin)

3.Idol 009
If you know the anime AKB0048 then you'll know where I'm going, it's basically a group name <insert name here> is a wanted vigilante over the galaxy why? because over decade ago, all of the earth's president has set a new policy which is to banned entertainment from the surface of earth (this include several planet near earth) and <insert name here> is the only hope for their source of entertainment. (well just expect there's action and stuff like that)

4.Dungeon Runner
What happen if we put DnD and Maze Runner together? You will be a residence of Town of Hope, a town which located in the middle of a dungeon with only the open skyview as a source of light. The town was covered by a rocky brown wall with each side has a big stone door and around the town, there's patches of grassland and corps to survive. (ugh just think of Maze runner but with randomly dungeon generated)

5.Pokemon Conquest
I think no one has made it so I think it would be good to try once.

6.00:00
Basically an original idea where we become time police, a group of people where we stop time hunter, an illegal time traveller.

7.Vampire Hunter Guild
The title says it all, basically you'll be like vampire hunting but expect the RP to be gore

8.Sengoku Monogatari
What happen if historical character come into modern world? you'll be a samurai that brought to the future without knowing the source or cause of it.

9.Pokemon Town
Cross over between Pokemon and Rune Factory.

10.The Law of ___ (A law of Ueki RP)
Meh... I was thinking to make this classic rp live again (search law of Ueki if you don't know)

11.Exodus
Based on a manga which I've forgotten the name, you'll be picking 2 sides, the way of salvation or the way of destruction. (high fantasy that taken in modern times)

12.P:IF (Persona RP)
Vanilla Persona while taking Color as it's foundation or core subject.