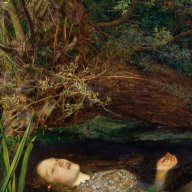 a god among men
Original poster
FOLKLORE MEMBER
Invitation Status

Look for groups
Looking for partners
Posting Speed

1-3 posts per week
One post per week
Slow As Molasses
Writing Levels

Adept
Advanced
Prestige
Adaptable
Preferred Character Gender

Male
Female
No Preferences
Genres

Slice of Life, Horror, Fandoms, Superheroes, Crime, Drama, Grit, Supernatural, Light Sci-Fi, Modern Era, Dark Themes
Famous boy meets semi-famous girl, angst ensues.
The marketing campaign for Dangerous Summer was a product of pure aggression. For the last several months, teasers for the show had been inundating living rooms across the country, desperately asking to be watched from behind a veil of arrogance that said the show was only for people who liked a little mystery with their television and for those who were tired of reality shows centered around spoiled girls with baby-like voices, or middle-aged women pointlessly arguing over what was or wasn't shade. The feelers were out for Americans aged eighteen to forty-five with a bit of superiority complex, and in the morning, everyone would finally know whether or not the show was worth it.

After scoring bit parts on almost all of the cop shows, and gaining more traction on stage than screen, Audrey Case hoped that the show would be a big hit. Since coming to Los Angeles at eighteen, this was the first time that things felt good, almost completely perfect and the dark-haired woman, now barely twenty-one was full of optimism. It didn't matter that she had auditioned for the part of Summer, the morally ambiguous, liquored up sociopath and wound up as a supporting character, the responsible sister—the script was solid, the acting was perfect and the directing was some of the best that Audrey had ever seen. She wanted this to work; needed it to because starting over at square one was going to be too disappointing.

A team of stylists had spent the majority of the afternoon getting her ready, coordinating out fits, changing her hair and reminding her of who she was wearing in case reporters asked. The Step and Repeat was almost as important as the show itself, and the interviews that Audrey had given that night were dizzying, so many of the same questions answered, smiling until her cheeks hurt, shaking hands and holding a few uncomfortable poses a dozen times over. Whoever said that acting was an easy job had never had to sell themselves in a sea of endless talent and beauty, or play ball in an industry that handed out favors for the right kind of cooperation.

The event for the premier had everything to do with work, but the after party was another story. Audrey was glad to be out of the feeding frenzy and away from the constant camera flashes—her vision still hadn't adjusted back to normal, and small spots of color still materialized in her line of sight after blinking. Thankfully, the focus had shifted to a mansion in the hills, the lights were low, the drinks were flowing and the house was crowded with all kinds of people. For the first time that day, Audrey felt like she had a second to breathe; in and out, nice and easy and the stress began to melt off.

The atmosphere inside of the sprawling mansion was relaxed, but the music that pumped through the speakers was upbeat enough to put people in a good mood. Audrey wandered around, a drink in her hand as she stopped to talk to a few people that she knew, and be introduced to others that she didn't. It was a nice time, and the night continued to wear on, well past midnight and many bedtimes, but Audrey still didn't want to leave. Even though her feet hurt, and her dress was starting to feel uncomfortable, she was having a good time. It felt like she had finally made it.

Eventually, the young actress found her way outside. It was a cool night now and a few stars were visible in the sky through all of the LA's light pollution—the sight was familiar, perfect as Audrey found a place to sit down. She reached for the strap that surrounded her ankle, pulling at the silver clasp to undo her shoes. The black heels on her feet, while stunning, had been giving her problems all night. It took a moment, but one shoe was finally off and Audrey gave an audible sigh, pleased as she stretched out her sore toes.

Giving a look around, the dark-haired woman spotted a semi-familiar face in the darkness. Audrey had met so many people over the last few months that it was hard to keep all of them straight but the man that she was currently looking at was more recognizable than ones that had been lost to the blur. "Didn't you do the music for the show?" she asked, a curious smile on her lips as she reached for the strap around her other ankle. "The theme song, right?" If she was wrong, Audrey may just agonize over the mistake for weeks to come, but if she was right, there was no harm in striking up a conversation.

"
You probably don't remember me," she laughed, now sure that they had at least said hello to one another in passing.
Last edited: