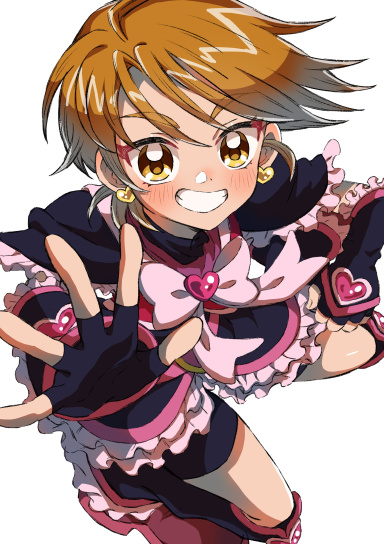 Ancient Iwaku Scum from 2006.
Original poster
MYTHICAL MEMBER
Posting Speed

Slow As Molasses
Online Availability

NEVER
Writing Levels

Adept
Douche
Preferred Character Gender

Primarily Prefer Female
Genres

Surrealism, Surreal Horror (Think Tim Burton), Steampunk, Sci-Fi Fantasy, Spaghetti Westerns, Mercenaries, Dieselpunk, Cyberpunk, Historical fantasies
Episode One: Human Nature
​
It was now wintertime in the village of Escadana. Like most of the townships in this region, it was by no means a major city. It had a population of less than 900 people. Most of these souls worked in local trades, such as blacksmithing, tailoring, and farming. Most of their goods would be then sent to the train depot and from there, it'd go to regions unknown. Relatively few of the populace ever left the village. What was beyond, didn't really concern them too much. As well, the biggest form of gossip was that the Lee sisters had gone skinny dipping in the river back in August.

A young man slowly approached the guard house that kept a constant watch for an elusive enemy that was never seen.

"Halt." The guard said. "I have to clear your card, before you can pass by."

The guard wore a long black double breasted wool coat that reached passed his knees. A black belt with a gold plated buckle made him look fairly sharp. Though his shako hat was badly worn. It was clear that this town didn't spend much on it's military uniforms. Then again, the last conflict out these parts happened long before this young soldier had been born.

The young man raised his hand, "Must we do this every time?" He asked.

He too wore a black coat, though this one fit him more like a cloak than a greatcoat. He wore a fur cap that was made from an otter. He handed him a piece of paper that gave a name and basic information. No one really knew if this young man was native to the region; however. He had black hair and tanned skin. Most of the people here were fair.

"Well...You're the only person that comes and goes a lot, Mr. Silverstein....You're a bit unorthodox....Oh sorry, I didn't meant to be so rude." The guard said.

He patted the back of his head, nervously. The guard never liked dealing with this traveler. It was not so much of a hatred but a fear of the supernatural that seemed to flow from the man's form. It was something powerful, indeed.

"This is true. It's only human nature to wish to travel around. Not all of us can fit into the molds of a craftsmen." Mr. Silverstein said.

The guard let the man pass. "Have a good evening Mr. Silverstein."

"You too Guard."

Silverstien never bothered to learn the soldier's names. There were many people in his life that he chose to keep a distance from. Humans were generally feel into this category. Placing his hands in his pocket, Rory walked towards his home near the hill. His pipe was still in his mouth, though the tobacco had long burned up.

Rory lived on the edge of the town. Since it was a cold winter day, he knew that few of the residents would be roaming around. He preferred it this way. The humans generally minded their own business; with a few noticeable exceptions. Those beings that were dubbed the Shades.

He walked towards a two story limestone brick house that he occupied. Rory never had paid for it. The humans knew of this powers and they didn't dare try to offend him.

Once he reached his small home, he opened the door. He stared blankly into the dark room. Sitting on one of the chairs nearest to the fireplace was a young girl with glasses. She had long brown hair and bright eyes of the same color. She was trying to be as formal as possible. However, Rory could tell that the lass was nervous. The girl had probably been told by one of the village officials to go see him about her dreams. The newcomers always came here.

"Well, well...What brings you around here?" Rory then asked.