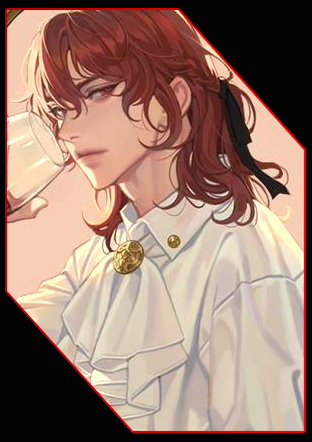 ✦
Original poster
FOLKLORE MEMBER
Posting Speed

1-3 posts per week
Slow As Molasses
Writing Levels

Advanced
Prestige
Douche
Adaptable
Preferred Character Gender

Male
Female
No Preferences
Genres

Romance, Science Fiction, Modern, Fantasy
Inspired by the Warhammer Fantasy Series by Games Workshop
​
Background
The world has been consumed by the Storm of War, a hundred years of conflict between the Kingdoms of Heironia. Several, powerful Kingdoms each vie for control of the realm, leading armies in the thousands against one another in a gamble for power. To the west, the Kingdoms of Man squabble and compete over the Imperial Throne, a dynasty which has ended with the tragic death of the last Holy Emperor. Hundreds of Lords and Vassals seek control over the throne, constantly engaged in a civil war to claim the throne of the Empire.
In the east, the Dwarven Lords stand alone against the Orc horde. They have occupied their mountain holds for several thousand years, but now seek to lose it all against the brutal force of the Orcish armies. The Orcs seek to migrate west, to loot and pillage the realm of Heironia to further grow and sustain their already powerful horde. The Dwarves and Empire of Mankind once stood together to beat back the Orcish hordes once, but with the Empire locked into civil war, the Dwarves must desperately hold out on their own.
To the south, many other free kingdoms wait, secretly plotting their own courses of action. But little does anyone know, a dangerous and overbearing foe brews in the north, a storm that could wipe out all of civilization in Heironia...
The Roleplay
So I'm pretty much just trying to gauge interest in something like this. This is a "Nation RP" set in a Fantasy universe. What this means for those not familiar with Nation RP's is that rather than controlling just one character, you must control a "Nation" or in this case a Kingdom. You will have a personal character, which will lead your armies into battle and act as your nation's prime representative, but most of the politics and warfare is dealt on a Kingdom-wide level.
I'm looking for players who are:
​
Active. (Inactive Kingdoms will be destroyed by Civil War)

​

Interested in the plot. (duh)

​

Willing to adhere to strict rules.

​

Must be willing to read a ton of content. (Though posting expectations are not too high)

​

Any player willing to Co-GM with me.

​
What you can expect from this role play:
A deep and rewarding strategy experience.

A gripping story that is made by the players' actions.

A detailed world map featuring the player regions.

A fair environment for everyone.
As of right now, I'm not 100% sure I'm going to go through with this. If I get enough interest, then certainly. I'm looking for quite a few players to fill the boots of several different factions. I currently am looking for many human factions, a single Dwarven faction and a few factions of Elves or whatever else you can think of.
Have a great day everyone! Hope to hear from some of you.
Last edited: