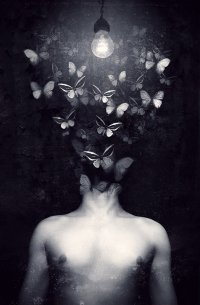 Anti-Hero
Original poster
FOLKLORE MEMBER
Genres

Magical, Fantasy, Supernatural, Sci Fi, Steam Punk, Noir, HORROR, and I'm willing to try Romance.
So everyone is familiar with the seven deadly sins yes? If not...I am sorely disappointed...but on we trod. (Wrath, Gluttony, Pride, Envy, Greed, Sloth, Lust)

So this thread is all about who you think best embodies one of the cardinal sins...so we know who to watch out for or blame if we gots sinnin ta do.

A few days ago a friend showed me her idea of how the Cardinal sins take human forms and duke it out on World War 2 battlefields against the four horsemen of the Apocolypse. The idea got my head whirring and I decided to throw this up here for kicks and giggles. If you feel like taking the extra challenge, give four other Iwakuans the Horeseman titles (Death, Pestilence, Famine, and War) But what I'm really looking for is the sins among us.


For a Karma point, assign the seven virtues to members as well (Faith, Hope, Charity, Prudence, Justice, Temperance, Courage)

Lust: Myrnodyn
Sloth: Orochi
Wrath: Darkness
Pride: Asmodeus
Envy: Chaos
Gluttony: Diana
Greed: Neverthere (Mabushi) or maybe Frost


Horseman:

Death: Jack Shade (Apparently I herald rp death T_T)
War: Ryker (need I say more?)
Famine: Kitti (Don't ask me why...I just feel as though she is)
Pestilence: Ampoule



Your turn.