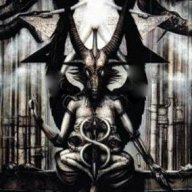 Certified Subdomain
Original poster
MYTHICAL MEMBER
Posting Speed

Speed of Light
Writing Levels

Douche
Preferred Character Gender

No Preferences
Another experimental roleplay idea...
The Road
The lives of several people become entangled during a roadtrip.
​
Name:
Appearance:
Known Personality:
(what do your fellow travellers know of you, if anything?)
Possessions:
(Personal items. Plus, you must choose ONE of the following, which is stored in the trunk of the car: a

Weapon

, an

Urn with Ashes

, a

Bag of Money

, a

Video Tape

, a

Collection of Photographs

, a

Formal Suit/Dress

or a Wrapped Present)
Why are you travelling?:
(Be brief. Tell me where you are trying to get to, why you have chosen to share the car, and why you have the possession you have chosen). Please try to be different from other characters, and please give us something interesting that we can talk about and work with during the game. Do NOT give me your whole boring life-story. Save this for the roleplay)
RULES

1. Your character must be able to drive, and must take turns driving.

2. This is the car:



3. YOU MAY NOT LEAVE THE CAR. No getting out, no car crashes. You can decide where the car goes whilst you are driving. And we can stop for gas/motel nights/toilet-breaks/engine troubles as long as everyone agrees.

4. Anyone who joins after the initial sign-up will be a hitchhiker and will have to convince the original cast to give them a ride.

5. There is no genre or plot. This will be determined by who joins and what happens. So if you want to carry a gun, go ahead. If you want to be a killer, go ahead. If you want to fall in love, go ahead. If you want the car to get lost in the wilderness, go ahead.