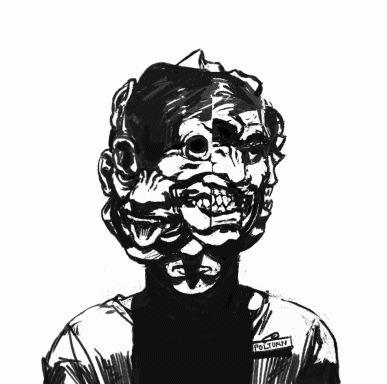 | Noble Village Witch St. Maerius |
Original poster
He hated them. He hated every single one of them. Pathetic little plague carrying scum of the Earth. If Aedian had his way, he'd exterminate each and every one of those little freaks. The man took a long finger and pointed it at the glass tank.
" The brown one will do, " He said.
The nice lady at the pet store reached into the tank and pulled out the mouse. It was large, and plump. It'd be a good meal for his friend. The lady put the mouse in a container, and walked it to the front of the store with the 'pet'. He paid for it, and as he did, the lady tried preforming a ritual that he hadn't quite mastered yet. Small talk.
" Is it a gift? "
" It? "
" The mouse! "
" Oh, " He said, pulling out his PetCo giftcard. " Uh, yeah. "
" It's for your daughter, isn't it? "
" My friend. "
" Aw, adorable! " She squealed, almost like the panicked mouse in the brown box. " Do you need a cage for it? "
" It? " Aedian wasn't really following along. He just wanted to leave, really. " Oh-Oh, yeah, uh, no. He intends to-- " He was cut short by the lady.
" I bet he has a tank of his own. "
" Actually he-- "
" What do you think he'll name it? "
" I don't think it'd be wise to name something you're about to eat. "
Well, that shut the lady right up. Her blood ran cold, and so did her fumbling hands. She paid the man, and he thanked her kindly. As Aedian walked out the door, he sighed and looked at the sky. Today was going to be a long day.
The man began to walk, pulling a cigarette from his pocket. He didn't carry a light, but he had a few tricks up his sleeve. He looked left, right, and left again. No one would see him. He muttered to his hands, with the cigarette still in his mouth,
"O flammae, spiritum hujus mihi ignis,"
And as he said that, a flame sparked from the palm of his hand. He placed his cigarette on top, puffed, and closed his hand.
Oh, bad idea. Once he did that, he could feel the result of the burns afterward. Well, that was equal exchange for you. He kept walking, one hand holding the meal, the other holding the cigarette. His name was
Aedian 'Salem' Anderson, and his name was as ironic as it could get. The year was 2034, and it was the dawn of The New World Order.

Christianity and it's roots were
classified
as one of the only
religions alive, now. With that, came tight rules. Rules that Aedian didn't like. He was in the closet, surely for more than one thing. Being born into an odd generation, he got into a lot of things that would piss people off. He walked over towards a flower shop, with a house underneath it-- a stairway that led onto the ground floor, like in Little Shop of Horrors. He ducked as he entered, and he fumbled with the keys to his home.
His house was one from an old movie-- hanging plants, odd things lost to the earth, and even more. It gave off this aura that you weren't suppose to be there, and really, you weren't.
Aedian grabbed some medical tape, and wrapped it around the palm of his hand. Once it was wrapped, he grabbed his cigarette and sprinkled ash onto a corner of a room. Just to suppress the evil spirits. He opened the box that held the mouse when he was done, and he took out his cigarette.
Aedian pressed his fingers to his lips, and gave a shrill whistle. "B
asileus, dinner." Basileus was his familiar spirit-- he brought him good that he used for spells and potions for casting. A birdcage in the corner of the room swayed, and the shadow from
underneath formed into that of a large bird of prey-- a crow, the size of a small dog. Others would have probably fainted, but Aeidan simply sat down. Basileus hobbled over towards the table, and jumped on top. He looked over the box with confusion, and began pecking at the mouse. As his beak went down, thee mouse ran to the corner of the box. It was a game of bird-and-mouse for about fifteen minuets.
Aeidan watched his friend preform that for a while, before he looked at the clock. He sighed, put out his cigarette, and climbed up the stares to start the work day. He grabbed an apron, and stood at the front desk of the flower shop. The shop, "Fichue Fleur," was open for business. Aedian yawned, and plucked the petals off of a flower for fun as he waited for a customer to show up.