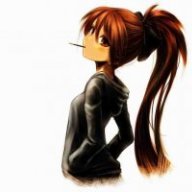 Edgenoble
Original poster
FOLKLORE MEMBER
Invitation Status
Posting Speed

1-3 posts per day
One post per day
1-3 posts per week
Writing Levels

Elementary
Intermediate
Adept
Preferred Character Gender

Male
Female
Primarily Prefer Female
Genres

Urban Fantasy, Low-Fantasy, Modern, Adventure, Quests, Modern-Fantasy, Post-apocalyptic, Romance, Drama
It was night. The streets of the city were dark, only illuminated by moonlight. It was cold outside and it was not surprising that most people were safe and inside. They had locked the doors, closed the curtains and were either already asleep or watching TV together.
Simone was an exception. She was alone and still outside. Her light brown hair was dancing on breezes of the wind, as she was running through the streets. If you looked closely, you could see she was crying. Tears were flowing over her cheeks like a waterfall.
It was supposed to be the perfect evening! Finally she had gather enough courage to tell him. She had invited her boyfriend into her apartment and she had decided it was finally time to tell him her biggest secrets, to tell him that she had the power to manipulate water. She showed him a nice flowing stream of water, assuming that he could only react amazed.
But that was not what happened. He was frozen in fear as he looked to Simone as if she was some kind of alien. And that was when Simone lost control and the next moment her nice stream of water had changed into icicle spears that were chasing him as he was running throughout the room.
He called her a 'bitch' and a 'witch' and she had to die on the bottom of an ocean with a concrete block attached to her feet and then he started using violence against her. Simone had fled and was now running through the streets. She had bruises all over her body from the hits she had taken and kept crying and crying. Why? They were together for so long! She thought she could trust him. She thought she could tell him her secret. But… no… Why did it scare him? Why did he hit… Why… WHY?
Simone reached the edge of a park and it was there that she stumbled as she fell forward on the grass.
Last edited by a moderator: