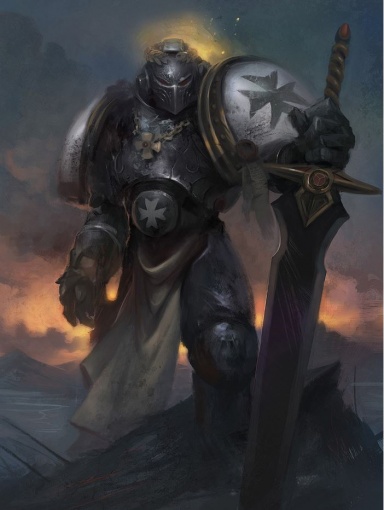 Lore Fanatic
Original poster
Posting Speed

A Few Posts A Day, One Post a Day
Writing Levels

Adept, Advanced, Adaptable
Genders You Prefer Playing

Male
Playing Style- Passive or Aggressive

Depends, have times where i can be considered both. It depends how passionate i am about a topic
Favorite Genres

Fantasy, Si-Fi, Magical, action, romance (Am kinda a sucker for it),
Warmth. All she could feel was warmth. In her private chamber Ellsha laid back on her throne like seat having been in her own company for near an entire day. Not having spoken to her subordinates or issued commands. Standing she lifted her arms and her armor encased her once more. With a breath Ellsha walked to the door after adorning her cloak covered in black ash from many battles won and red material on the inside that was warn from consistent use. As the door slid open the two guards immediately stepping aside. Her own gaze enough to make them lower their heads, like wolves who dare not look their alpha in the eye.
Her talon like feet clacked on the floor, it was the place of their first conquest. As she walked down the halls she remembered that day even though it was only the first in her clans near three dozen conflicts so far. It was an outpost that was seized by the imperial remnants. She cared not for the empire, their order and peaceful civilians made it weak. If it were to follow those like her clan their armies would be endless. But weakness was a virus, an infection that was in every politician, every coward, every Jedi and Sith alike. And like all viruses, it was cleansed for it's failings. Like the soldiers, who held this station. Their forces could not strand. They could kneel, but they did not. The only respectable thing they did in their short lives.
As Ellsha walked to a wide window peering over the land below she watched the few hundred of her clan fortifying the location, training, and getting ready. Though her people the Mandalorians never were one for having a home base, but it was as good as any. This base was placed in a rather exemplary location for farms, and for war. How could she say no? The Spire itself as it was called was in a perfect location, set upon a break in a mountain range it lead down into a plateau hundreds of meters on either side. However the main area was to the south, it was protected by the mountain range and circled by it. Natural barriers, any ships who want in need to risk dying to get close. The spire also held a rather impressive vault section, Hanger, and ground Armor below it. Having caved areas that they can exit and fight from. It pleased her, almost like this place was to good for the imperials. No not almost, it was.
Placing a hand over the console Ellsha let the window slide from the middle and let the rush of air make her cloak flap from the entering breeze. She took a step and looking down she decided she wanted down there. Letting go the Mandalore of clan Mansil fell from the top of the spire it being well over a mile up.
-- On the ground --
Clan members were moving as ordered though it was the same orders for several days. No killing, no glory to be had yet. However as a group were meeting at the entrance to the spire which held a rather large entrance to a vehicle depo there was a subtle whistling of sorts. Most paid attention to their commanding officer, the right hand of Ellsha. But as it got louder they all took a step as the object crashed behind their commander. Standing did Ellsha open her yellow eyes and stepped forward leaving the small crater and cracked stone. Looking at the commander she knew as Kell she stepped closer and placed her clawed hands together and placed them against the small of her back.
"Tell me Kel......"
She said in her usual cold and death toned voice
"Are you confident in this group you have selected?"
She circled the group of around six warriors that Kel her right hand man had been tasked with choosing. Many missions need an elite of the elite, and she had asked him to choose those soldiers. Looking them over she could have been seen as a predator looking over corralled prey, but she and they knew better. They were the wolves, their enemies the sheep. Her talons clacked and she seemed to move with the patience and grace that time couldn't keep up with. Moving slowly and her eyes seeming to look into the souls of those before her.