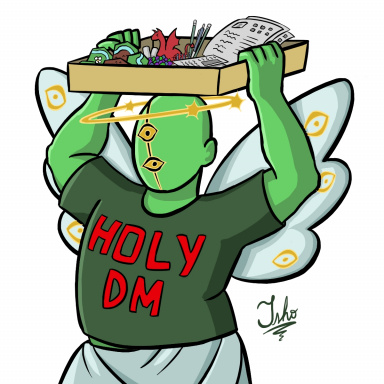 A Blade in the Dark
Original poster
Invitation Status

,
Posting Speed

Speed of Light, Multiple posts per day, 1-3 posts per day, One post per day
Online Availability

Every day, every time
Writing Levels

Give-No-Fucks, Beginner, Elementary, Intermediate, Adaptable
Preferred Character Gender

Male, Female, No Preferences
Genres

Fantasy, apocallyptic, horror/dark, adventures, Historical, swordplay,
Swords clash all over the land. The woods begin to turn into splinters from where arrows and bows will be crafted. Siege weapons are made in imponent workshops.
The world is at war.
546 years ago, the elven king Findan hosted a great meal at his Fortified Mallog, Fayrkui (a tree so colossal it was fortified in the inside and outside turning it into a castle not even killing it) to meet with the sovereign of the werefolk, Grundan SharpTongue.
Together they shall fight as their kins were instructed in times foregone by Gaia herself, the spirit godess of Earth, against the reckless avance of the orcs and demons, whose false gods guided to wage war upon the earth itself.

Findan and Grundan fought valiantly by their brothers and wipped out the scourge of their enemies, but when the last assault was to be made to end the war and erradicate the evil, Grundan dissapeared. Without a clear and rightful lead, werefolk splited out returning to their ancient regions and accused elves of trying to ally with demons, as the elves recibed a letter of the Demon Lord asking to end the war. This letter made the elves think the demons weren't behind Grundan's dissapearence, but else that he was hiding to make them fight his war and then take them in a quick assault.

As paranoia took over the Elven Realm of Irollan and the Fera Federation that shared the great forest of Naüsser, little groups of barbarian humans and monsters, allies of the Orcs, started to prey on the weakened nations of Naüsser. With magic and gold stolen from WereFolk and Elves, Orcs and Humans started to create their empires, and left them to their fate.

Now, Naüsser's forest was bereft of all that made it once proud and advanced, and moreover, both nations of Elves and WereFolk where still at war with the Orc Khanate, that had a new ally, the Human Empire, but didn't wanted to cooperate in the war effort due to not having any more frictions that may lead to a war. But, as time passed, the Human Empire saw the value of using it's position of newly founded nation to use diplomacy to get the bet of all factions. As that was, Humans declared themselves neutral in the conflict and invited all directors of the nations at stake to a diplomatic view in neutral zone.


When the WereFolk attended the meeting, the Elves though that they where trying to ally themselves with humans and orcs, an declared war. WereFolk did the same and, in addition, declared that they where heretics so the "True Church" would stand in the Fera Federation, and casted out all elves that didn't repent from the grace of Gaia. Elves created then the New Church of Gaia, and reforme their religion.

When they got to the meeting, every changing breed, every elf tribe and orc clan had a saying, and the Were-Spiders splited up from the Federation to stay in human land, claiming that both groups misunderstood the words of Gaia and that they shall clense their offenses to IT, as their war was just good for the enemies of Gaia. Seeing this, many lesser Breeds and Tribes followed, strengthening the Human Empire and weakening the other two factions. It's been 200 years of this.
With time, also Orcs declared peace to both countries, letting them kill each other.

Our history begins with a young elf girl -not more than a child in elven standards- that masters healing magic; and a young wizard of the Were-Cats That seeks his destiny.