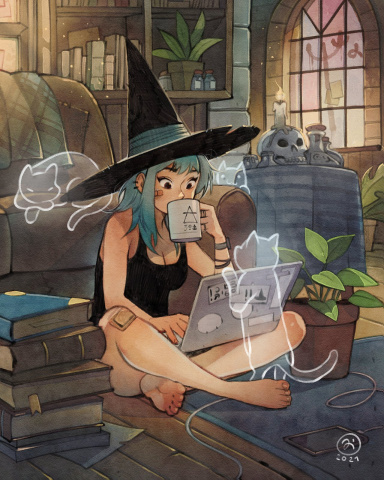 Moon Child
Original poster
Invitation Status

Look for groups
Looking for partners
Posting Speed

Multiple posts per day
1-3 posts per day
One post per day
1-3 posts per week
One post per week
Slow As Molasses
Online Availability

My schedule shifts often, but I am normally available after 6 PM, some days it'll be all day long!
Writing Levels

Intermediate
Adept
Adaptable
Preferred Character Gender

Male
Female
Genres

Fantasy, Modern Fantasy, Modern, Magical, Romance, Medieval, Sci-Fi, Thriller.

King Wilmot May He Rest in Peace...
​
King Wilmot reigned over the glorious land of SilverCrest, which housed the four kingdom's: Esterpeak, Aldham, and Ironhaven, with grace and great authority. He was a brave, claim, ruler who brought much success and peace to our world. He will forever be missed.
Three weeks ago, when the moon began its assent into the night sky, the king was assassinated by Lord Ambrose. Ambrose is a Lord in the Forbidden Kingdom (Blackmead), a dark waste land that only brings death and darkness to whatever it touches.
A week prior to today, Lord Ambrose sent out a press statement informing all citizens that his kingdom holds two things dear to SilverCrest. The staff of Magnus and the Crown Prince, Vladimir. To refresh your memory, Vladimir disappeared over a year ago, and the staff was lost to us for centuries. Also claiming that the Prince went missing with the help of Aldham and Esterpeak, this setting the kingdoms of SilverCrest against each other.

Extra info: Long before The Forbidden Kingdom became the Forbidden Kingdom it was apart of SilverCrest. When it began to dabble in the dark arts, it was exiled from SilverCrest Kingdoms.

[BCOLOR=#800000]PLOT[/BCOLOR]: With the press statement setting the kingdoms against each other and the fear of King Sylvester (king of the fifth kingdom) taking the throne of SilverCrest, a group of trained fighters band together a set out on a quest to retrieve the Staff of Magnus and the crown prince, Vladimir. Some of them are princes or princesses that chose to leave their post to find Vladimir. However, dark forces are working against them, lurking at every corner. Moles reside within their own group and Lord Ambrose's men hunting them in hopes to prevent their quest from succeeding, causes for some set backs. Will they be able to save their kingdoms or watch them fall to the darkness?

​
View attachment 93159
Esterpeak is a mystical land that resides on the sides, and between, two mountains. It is constantly cold and has harsh terrain. People who live here raised to with stand harsh climates...and treatment.
King Roman reigns with an iron fist and is harsh on his subjects. Many of his subjects believe that he in fact did help with the princes disappearance. However, no one knows for sure due to the fact it's ruler has never let a secret escape from his grasps.
Aldham is the kingdom out of little children's fairytales; however, it holds dark secrets. About a century ago, it was rumored to be in contact with the Forbidden Fifth Kingdom, but as time went on the rumors were disbanded seeing that the kingdom took immense care of its citizens. Could King Henry and Queen Fallon just be putting up a front and hiding their real intentions? Possibly.
Ironhaven is a mystified place that holds many secrets within its walls. The neighboring kingdom nicked named it the "Sly Kingdom" because no one ever hears about the business that goes on with in the walls of Queen Clover's castle. Queen Clover teaches her subjects responsibility and loyalty.
Silvercrest is the reigning supreme kingdom. It was home to King Wilmot since he was a small lad. Wilmot lost everything of the course of a year. Starting with his only son diappearing, his wife- Queen Devina- dying of a broken heart and of course his own death. This is where Ambrose is currently located with his army. Whoever takes the throne, which Ambrose hopes it to be King Sylvester, will rule until their demise.
The Forbidden Fifth Kingdom, as known as Blackmead, is a dark place that houses many criminals. It is the heart of darkness and evil. Rumor has it that once inside it's borders the heart begins to turn black and the soul begins to die- changing whoever is stupid enough to travel there. Much of the dark arts are preformed here and many outsiders fear the subjects that reside within.
________
[BCOLOR=#800000]
OOC Rules
[/BCOLOR]
1. Please don't be rude to each other, I hate having to kick someone out because they chose to be a douche. And if you didn't mean to be a douche, get the balls and apologize.
2. Please flesh out your characters, doesn't have to be the work of a god, but I like to see you put some thought into them.
3. Limit of [BCOLOR=#ffcc00]

TWO

[/BCOLOR] character. This RP will have a limit on it, so I don't want people taking up all the slots.
4. Don't be afraid to ask questions, offer ideas, and talk with me or anyone else.
5. No God-Moding.
6. Please please please, if you sign-up and need to quit from some reason TELL ME! But please try to stay with us.
7.Try to keep the female to male ratio even.
[BCOLOR=#800000]
IC Rules
[/BCOLOR]
1. Grammar is everything people! I am not a grammar Nazi, I promise, but no text talk. And please try not to have so many errors that it is unreadable.
2.Cursing is fine, but don't fly off the handle with it. For example: "I fucking hate this nasty ass, piece of shit, potato soap!" None of that. Space it out people.
3.If you have a plot shifting thing, like say an ambush, run it by me in PM. I would like to know so if I have to tell you to wait till we get to a certain point to put it in then I can.
4.Romance is allowed: love it, but if it gets a little too hot and heavy, take it to PM's or fade to black.
5.No God-Moding.
6. You can die, if you die talk with me. We will arrange you coming back some how, if you want. Also if you choose to quit, I will kill you character off in the RP (if we are that far)

​
______________
[BCOLOR=#800000]
Group of Warriors
[/BCOLOR]
In Command: Nala Rose @Infinite_Darkness (Female)
Open: @IceQueen (Female)
Open: Belle Mortelle@Satan's Mistress (female)
Open: Freya @kimsim12 (female)
Open: Aelfred Bellecote
Open: Sam Blackwood
Open: Kyle Zahara
[BCOLOR=#800000]
Royal Fighters
[/BCOLOR]
Open: Prince D'Artagnan of IronHaven@Infinite_Darkness (Male)
Open: Princess Rosette of Aldham@Br∅ken_Serenity (female)
Open: @IceQueen (Male)
[BCOLOR=#800000]
Wizard
[/BCOLOR]
1 only.
-Petra Dunst
[BCOLOR=#800000]
NPC
[/BCOLOR]
(I will make some CS's for them- Small CS's)
Queen Clover
King Wilmot - he will come in visions or flash backs.
King Sylvester
Lord Ambrose
King Henry
Queen Fallon
King Roman
Prince Vladimir
[BCOLOR=#ff6600]
Character Sheet
[/BCOLOR]
Picture(Realistic Anime, or realistic pictures)
Name:
Age:
Warrior or Royal:
Looks:
Height-
Weight-
Hair Color-
Eye Color-
Tattoos-
Piercings-
Scars-
Sexuality:
Personality:
History:
Likes:
Dislikes:
Fears:
Strengths:
Weaknesses:
Birth Kingdom:
Kingdom (Home):
Powers (Max is three: they must relate to each other in some way):
Weapon of Choice:
Other:
Last edited by a moderator: