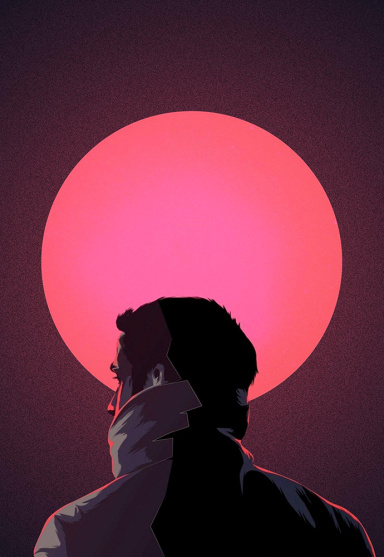 LET'S DO METH AND CHOP UP OUR NEIGHBOURS  ヲ 詠よ意イめフ
SECURITY DEPARTMENT
DONATING MEMBER
Roleplay Invitations

Not Taking RP Invites at this Time

The Machine is beginning to crumble.

And with it crumbles Metropolis.

A once proud monument of masonry and engineering, now sliding into the ground as if being drawn into a sinkhole. Such is the state the ancient coliseum finds itself in now, tucked with schizophrenic absurdity between a gargantuan monolith of steel and glass, and an old turn-of-the-century theatre that wouldn't look out of place on the set of some prohibition-era gangster movie. At the centre of the ringed coliseum a crater has formed, the ground falling away into the murky darkness of the spaces beneath Metropolis. Dark places, that few have names for.

The Exhumii have names for them, though.

For to truly understand something, one must first name it.

The group of purple garbed field agents passing through the arched entrances of the coliseum have a name for what brings them to this place as well. The creature they have been sent to extract for research purposes. Like the dodo or the American bison, it was once plentiful and in abundance all throughout the Machine. But no longer. Now the Servitors are a rare breed, the custodians and maintenance workers of this grand prison an evermore rare sight amidst the faltering gears and engines. Few have ever seen one up close for any length of time: they are skittish entities, a fusion of clockwork, cogs and flesh ready to bolt at any signs of trouble.

The Exhumii love a challenge, however, and they hate mysteries.

The Servitor within the Fallen Coliseum combines both.

Keeping their movements slow and careful, the transhumanists inch into the gloom of the ancient construction, eyes peering for signs of the creature they seek.


3