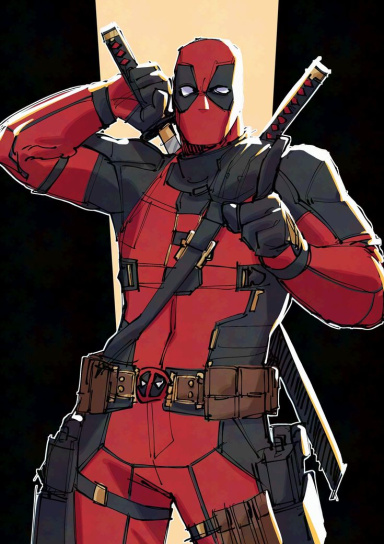 Cult of Personality
Original poster
Roleplay Invitations

Group Roleplays, One on One Roleplays
Posting Speed

Speed of Light, Several Posts a Day
Writing Levels

Advanced
Genders You Prefer Playing

Male, Female
Playing Style- Passive or Aggressive

Aggressive as fuck.
Favorite Genres

Sci-fi, modern, horror, a bit of dark romance stories.
Genre You DON'T Like

Fantasy, I don't hate it, I just don't focus on it a lot.

"Tell me about the children." The interrogator, framed in shadow, sits at the other end of their table. "Dr. Halsey?"
"You already know everything."
"You kidnapped them."
"Children's minds are more easily accepting of indoctrination, their bodies more adaptable to augmentation. The result was the ultimate soldier. And because of our success, when the Covenant invaded, we were ready."
"Dr. Halsey, you're bending history in your favor and you know it. You developed the Spartans to crush human rebellion, not to fight the Covenant."
"When one human world after another fell, when my Spartans were all that stood between humanity and extinction… nobody was concerned over why they were originally built."
"So you feel in the end that your choices were justified."
"My work saved the human race."
"Do you think the Spartans' lack of basic humanity helped?"
"What are you after? The others before you were Naval Intelligence, but you… you're something else."
"Records show Spartans routinely exhibited mildly sociopathic tendencies, difficulty with socialization. Further…"
"The records show efficient behavior operating in hazardous situations. I supplied the tools to maintain that efficiency."
"Do you believe the Master Chief succeeded because he was, at his core, broken?"
"What does John have to do with this? You want to replace him."
"The Master Chief is dead."
"His file reads 'missing in action.'"
"Catherine, 'Spartans never die'."
"Your mistake is seeing Spartans as military hardware. My Spartans are humanity's next step. Our destiny as a species. Do not underestimate them. But most of all, do not underestimate him."
============================================================================================
"............. The Master Chief............"
============================================================================================
A ship called the 'UNSC Forward Until Dawn,' drifted in space aimlessly for four years. It's purpose was to escape from the collapsing 'Installation 00.' Or 'The Ark,' as it was called. On board the ship are two passengers. One male soldier, and one female AI program, designed to aid in the soldier during combat. The ship has left its emergency rescue beacon on for these long four years, yet no ship has ever intersected it.
"Mayday Mayday Mayday - this is UNSC FFG201, Forward Until Dawn requesting immediate evac. Survivors aboard - prioritization code victor zero five dash three dash sierra zero one one seven."
The broadcast repeats the line over and over again, but to no avail. The ship is quiet, and only six percent of the ships main functions are still in tact. Any remaining power goes to the cryopods, where the soldier sleeps while waiting for rescue. The AI who waits for rescue, can only watch as her Spartan rests. But the ship eventually is found, though not by UNSC fleets. Instead, it is scanned by an orange glow, and the AI can see through the cracks of the ship that what surrounds them are vessels that she has never seen before. Not Covenant. Something else.
Smaller ships fly out from its hanger doors, flying saucers of all things, ready to board the Dawn. The AI is hesitant to wake the chief, unsure of if this unknown will be an enemy of ally. After a moment of pause, she decides to activate his pod. The frozen condensation on the glass of the pod slowly melt away, and she can now see his helmet once again, giving her a feeling of relief and calming.
"Wake up, Chief... I need you."
​