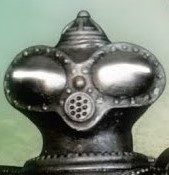 The Wizard
Original poster
Roleplay Invitations

Group Roleplays, One on One Roleplays, Chat Roleplays, Private Convo Roleplays
Posting Speed

A Few Posts a Week
Writing Levels

Intermediate, Adept, Advanced, Adaptable
Genders You Prefer Playing

Primarily Prefer Male
Playing Style- Passive or Aggressive

By default I'm passive, but have no problems with being aggressive if requested.
Favorite Genres

Fantasy, Sci fi, anything in which the world itelf is extremely interesting.
Genre You DON'T Like

Anything without unusual elements.

"The Dragon Hunters"
The Beowulf slowly and gracefully lands at the dock in Apollo's rest, almost immediately, a group of people rush in to take away the carcass of a large green dragon. They haul it into a massive cart, and push it some distance away on a rail, some workers climb up on it, already carving up the beast with buzz saws.

Apollo's rest is, like on most days, is a hive of activity, all revolving around these dragon's corpses. Every part of the dragon find's it's use, but the most valuable part are the Dragon crystals, flesh is peeled from the bones, and then the crystals are scraped off, and emptied into a separate cart. These ones are Blastite, identified by a dark red color... it's likely they will go towards munitions, or be refined into fuel.
​
It's been all over the news for a while now, the famous Captain John Caine, one of the best dragon hunters in the world, is looking for new recruits. Many people gathered around to see the Beowulf, and with the release of some steam and a creaking noise, the door opened... some medics rushed in, and carried out a few injured crew mates from the previous hunt on stretchers. As their carried off, John steps out into the light, and waves goodbye to them. He looked out towards the crowd for a few seconds, then swiftly turned around and walked back into the ship. Enki stepped into the light, saw the crowd, and walked back into the ship with even more haste. The two could be seen talking to each other for a moment, John walks out alone, going where he normally sets up the meeting spot for recruits.
He headed towards Alton's, a restaurant ran by the first cook aboard the Beowulf. It is significant for serving Dragon, and John usually gives him dragons to cook for an insanely low price, reasonable... after all, without Alton's quick thinking, Daggerfoot would have gotten all of John, rather than just a chunk of his hand, but that story would be better told by John.
The Mayor's voice was heard on the city-wide broadcast.
["
Is this on?
Oh uh... The Beowulf has successfully landed... and John Caine is now heading towards Alton's restaurant to accept new recruits, if you would like to join, please make your way there within... preferably... the next five hours.
"]
John made his way through the city, a hive of activity powered by Dragon Hunting, John looked ahead,looked around, observing all of the activity, and was obviously excited to start another adventure. John walked into Alton's, and with a quick hello to Alton, He sat down. He removed a stack of blank recruitment forms from his jacket, and set them down.
John looked out the window, watching all of the movement outside, and wondered which of those people would split from the crowd, walk into the restaurant, and ask to join the crew of the Beowulf...
John waited.
​