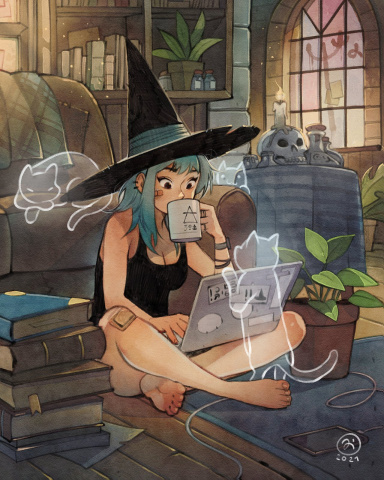 Moon Child
Original poster
FOLKLORE MEMBER
Invitation Status

Look for groups
Looking for partners
Posting Speed

Multiple posts per day
1-3 posts per day
One post per day
1-3 posts per week
One post per week
Slow As Molasses
Online Availability

My schedule shifts often, but I am normally available after 6 PM, some days it'll be all day long!
Writing Levels

Intermediate
Adept
Adaptable
Preferred Character Gender

Male
Female
Genres

Fantasy, Modern Fantasy, Modern, Magical, Romance, Medieval, Sci-Fi, Thriller.
Sometimes the trails we are placed through prove to be too much for us to handle, but what if you choose to keep going, to not give up when the odds are stacked against you? Well, in this case, that would make you a survivor. In a world of mutants, there isn't much hope to go around, but if you can muster up the amount needed to make it through each day spiritually, great! But that is only one-fourth the battle because a mutant isn't going to care whether or not you hope you will make it through this nightmare of a life, all a mutant cares about is the kill and well you are the prey. So it's time to face it. It's kill or be killed.
​
Jocelyn
Life was never an easy thing for Jocelyn. Losing her father at a young age was devastating enough, but then her mother and brother were slaughtered in front of her by a pack of hellhounds; things never seemed to let up for her. It was one sad event after the other, but eventually Jocelyn had enough and worked to become the cold scavenger leader that many see before them. She knew that the only way to survive in this world would be to face the horrors that lurked in world and kill them. However, Jocelyn couldn't help but think about what life would be like if things were different. If she still had her family, if the apocalypse never took place. What era would she have been born into?
Jocelyn's feet ached as they marched on the hard dry ground. Step by step, she heard the crunching of the earth beneath her boot. Death Valley was no easy task to complete and this was her eight time crossing, second on foot. Being the leader of a scavenger unit kept one extremely busy, and well Jocelyn never really saw such a thing as down time. She was thankfully for that. Down time wouldn't have prepared her to live outside of the city walls. To sleep in the cold while creatures walked about ready to tear to pieces at a moments notice. To lead the people she loved like brother and sister to safety... or what she prayed was safety, but no one ever knew what they were getting their hands into now a days.
The Community, as many of the scavengers called it, was nearing and the mood of the group seemed to lighten. It had been a while since anyone in the group had came to the community and even then it wasn't like you could do much with it. Everything was locked and the tools and effort it took into opening it would draw more attention your way than wanted. Now there was no option but to break into the community. However, getting to the gate, Jocelyn noticed the gate was slightly open. "

Huh?

" She mumbled. It wasn't normal for the gates to be open at all.
Jocelyn's right hand slightly hovered over her gun for a quick withdraw from its holster if a mutant, or unfriendly humans, laid inside. "Stay on guard." She called to the rest of the ground as she pushed the gate slowly open with her other hand.
Location: The front gate of the Community.
Adia
​
Being the new girl some where was never an easy task. You had to earn new peoples trust, make new friends, learn the system, and know who to stay clear of at all cost. Adia was that new girl. Born in the wild, raised by a man that barely spoke English, and fought for her right to be alive. Adia was in fact different than most to everyone else she ever met. She never had a stable home. She slept in almost every tree imaginable or the dry crusty ground of Death Valley. Adia was the true survivor which was why she chose to stay with the group. They were just now beginning their journey to surviving without a home where as this was her everyday. If she could help in any way she was going to.
Walking a little bit behind the others, Adia watched their surroundings. There had been too many attacks within the last few days not to. She knew that Jocelyn and Oscar were somewhere in the front of the pack and well it wasn't like she was going to really do anything productive by being near them. She sighed as she looked to her left. The vast desert land had a unique beauty to it. It wasn't your standard beauty like a waterfall or sunset it was something different. Looking out at the horizon, she noticed a red tint to it. "

Hmm.

" He hummed. Adia remembered Beady telling her that if red set on the horizon as the sun was high in the sky than bad news was sure to come your way, this made Adia even more alert to her surroundings.
As the group neared the Community that Jocelyn had conversed with her about, she smiled a bit. She could totally go for a break right about now. She needed to dress her wound from a previous battle and possibly get some sleep in before night fell. Adia was always a night owl...and liked to stay up during the day, so it really depended on when she felt her body needed to the sleep. Sleeping in time like this was never really the best option to have.
When Adia figured it to be clear, she passed the group and walked up to Jocelyn. She put her hand in front of her. "

Shh. Someone lives here.

" She warned, pointing down to the foot prints that were on the ground. They were faint and almost invisible, but Adia wasn't new to the game of tracking. Adia walked in the gate slowly as she followed Jocelyn. The community was pretty run down for the most part, but the walls were solid and few buildings stood tall. The most important building being the infirmary. Adia glanced around for a moment before standing up straight and walking towards the infirmary without worry. "

Who ever was here is out at the moment!

" She announced to the rest of the group.
Once inside the infirmary, Adia found a chair to sit in, in the waiting room. Taking her satchel off, she dug into the side of it. Getting out some of her herbal made medicines, and some gauze wrap, she started to tend to the wound on her right side towards the front. Being bit by a baby screamer was fun, but she was grateful it wasn't a adult screamer. She wouldn't have walked away from that encounter if she had. Though she wasn't at all excited at putting an infant, even if it was a mutant, to sleep. It just felt wrong in a way. She rubbed the gel like ointment onto the wound as it stung a bit. Others filed into the room and took a seat. Adia put the gauze on along with some medical tap before putting her shirt back down. She then returned the supplies to her satchel.
Location: Waiting room in Infirmary.
Joshua
Catastrophic was an understatement for how Joshua's week was going. Catastrophic was not the word that would fit how he truly felt about this past week. Though he did feel like he could make someone feel the way he felt by simply telling them that the devil was stalking them and wishing to watch them killed at any second he felt fit to take their souls to the depths of hell. But what could he do about it now? The only thing he could do about the situation was to fight for his life and the lives of those around him, especially Oscar. Oscar was one of the few Joshua was willing to put his life on the line for, seeing that he was Joshua's boyfriend.
Idly following after the rest of the group as they entered the community, Joshua clued back into the reality his life was set in. He groaned in his mind as he watched people walk by him as he stood frozen in the middle of the street. He really wasn't injured, besides the head injury he obtained fighting off a hell hound earlier that morning, so he decided to take a look around the past for a little bit. Getting to know the ins and outs of the place they would be staying at was smarter than sitting in a room while someone looked at a wound that would heal after a weeks time. He nodded to Jocelyn, silently letting her know what his plans were, before walking off in the opposite direction than the infirmary was located in. Besides he knew that Vi would be in the infirmary doing her whole "let me help you become better" thing. Vi and Joshua really weren't on the best terms seeing that he threw her into a stream the other day.
Walking by some broke down houses, Joshua noticed one that looked pretty much in tact. The house was a lot bigger than most of the other ones. Maybe if it was well built the group could stay in it or even use it as a unofficial meeting spot for those godforsaken talks about survival. Getting to the door, Joshua tried the handle, but it was locked. "

Great.

" He said, before walking around the wrap around porch to a window that looked at little easier to pry open than the other ones were. Joshua took out his pocket knife and wedged it between the seal of the window and the base. After wiggling the knife around for a few the window started to come open. Joshua then put the knife away and pushed open the window. "

Yes.

" He mumbled his victory. It was occasionally good to celebrate the smaller things in life. he then crawled into the window. "Well I'll be damned." He said as he looked around the place. It was fully furnished and had a fire place in almost every room. Going through each room, he found five bedrooms, two bathrooms with water working, and of course two living rooms and a dining with a full sized kitchen that could cook food for a jail. "

This is perfect.

" He said to himself as he silently rejoiced in his mind.
Location: House down the block from the Infirmary.
Last edited: