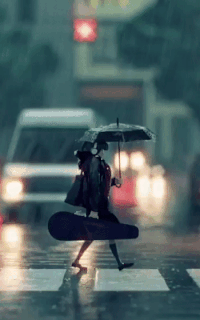 Ever forward.
Original poster
SECURITY DEPARTMENT
DONATING MEMBER
FOLKLORE MEMBER
Invitation Status

Look for groups
Posting Speed

1-3 posts per day
One post per day
Multiple posts per week
1-3 posts per week
One post per week
Slow As Molasses
Online Availability

8 AM - 6 PM and 10 PM - 2 AM
Writing Levels

Intermediate
Adept
Advanced
Prestige
Douche
Adaptable
Preferred Character Gender

Male
Female
Futanari
No Preferences
Genres

Fantasy (High and Low), Sci-Fi, Modern Fantasy, Modern Realistic, Apocalypse, Drama, Romance... I have lots of interests!
This is something that I see a lot of writers struggle with, myself included.
This is a common phrase in the writing industry. We hear it all the time. But, I'm not sure we really, truly
understand
it. With good reason - it's hard! It's one of the most difficult concepts for writers and storytellers to grasp. When we do understand it though, it becomes an incredibly powerful tool. Being able to
apply showing, not telling
in our writing elevates us. Being able to
know when to show and when to tell
demonstrates mastery. Because, in fact, there ARE some situations where it IS better to tell than to show!
What is the difference between showing and telling?
It's easier to explain telling first, and then to explain showing.
Telling
is exactly what it sounds like. When we tell, we are being matter-of-fact and concise. Telling is great for condensing long periods of storytelling into quick segments. You might use this to provide context, or to briefly remind a reader of something that happened previously. You could use telling to gloss over unimportant or boring portions of a story just so that the reader knows what happened without needing to re-hash the exact details or specifics to them. In some cases, we even use telling to disguise elements of a story that we don't want the readers to know happened just yet.
In this sense, telling does have its uses - so
it's not always true that we need to show and not tell.
BUT! If you're in the middle of describing a story, which as roleplayers we most often are, telling rather than showing is
usually bad
! Why?
Because as writers, it's our job to evoke, not to explain; to demonstrate, not to inform.
This is where showing comes in.
Showing
is the subtle art of being specific enough to help a reader form their own conclusions about something, rather than requiring us to force it upon them in a heavy-handed manner. It involves imagery, appealing to the senses - taste, touch, sight, smell, sound. It can involve using metaphor or simile. It involves being specific and descriptive. Showing can practically turn a story into music, because when you illustrate scenes that are vivid, they stick. They flow. Nobody wants to read an instruction manual. We want to read art!
Showing is descriptive, it's demonstrative. It paints a picture for the reader, allowing the readers to draw their own conclusions.
What do you mean letting the readers draw their own conclusions?
Consider this scenario: Two dudes are angry with each other and are about to get into a fight. Let's call them Alan (A) and Ben (B).
Here is an example of STRICT telling without showing:
Not a very interesting sentence, right? It's the kind of thing you would say to someone if they were to ask "Hey, what happened over there?" - you would reply matter-of-factly, Alan punched Ben. That's
telling
.
Here is a slightly better sentence:
Alan angrily threw a punch at Ben, blackening his eye.
Now, this is a decent sentence. It shows a little bit more, but it's still not really
showing
. It still
tells
us that Alan was angry. It still
tells
us that Ben got a black eye. Keep in mind, if this is your story and you're trying to move a narrative along, it's OKAY to use sentences like these occasionally, if Alan and Ben fighting isn't important to your story. But if these are your two primary characters, maybe two former best friends disagreeing over something critical, and the fight is the culmination of this growing tension you've been writing about since the beginning of the story, then you need to
really sell it!
In an instance like that, you gotta really show.
Show
the reader through active language how angry Alan is. Describe the things that demonstrate his anger, rather than simply saying "he's angry." Explain the movements he makes, and the reactions they elicit. The reader is smart enough to understand that a punch just occurred. You don't have to tell it. Show it:
Alan fumed, his jaw clenched tight and muscles tense. His brown eyes narrowed, and for a few moments they had a laser focus; Ben had crossed the line the last time. Tightening his hand into a fist, Alan coiled back and released a vicious snarl as his fist cannoned forward. A sickening crunch resounded across the alleyway as knuckles impacted against flesh and cheek bone. Ben was hurled back, grasping at his face, groaning in agony and disdain. He slowly pulled his trembling hands off his eye, expecting to see them covered in blood. They were dry; but where Alan's fist had landed, Ben's otherwise fair skin had turned a darkening, throbbing purple.
If you check the writing, it's clear Alan punched Ben. It's clear it probably hurt like hell, and Ben's probably gonna have a black eye for weeks.
This is what I mean when I talk about letting the readers draw their own conclusions.
The writing doesn't have to explicitly tell you those things - you can infer them just from reading.
(This section has been drastically edited. You can view the old contents of this section below:)
Let me phrase it this way:

Let's say, hypothetically, that I were to tell you today that I am a highly trained and highly qualified professional assassin working for the government, and that I use my irresistible charm and quick wit to lure and subdue my targets. I might tell you that this is how I earned the moniker "Fatal Rendezvous." You might believe me, orrr... you might not.

If Fatal were a character in a story, that type of description might be the kind you see written in her bio. But it expressly tells the reader about Fatal, rather than showing the reader why those things are true. Granted, it tells it decently well - it's better than simply saying "Fatal is a really good assassin," but it still requires the reader to suspend disbelief. Just like you probably wouldn't believe me if I told you I was an assassin, don't expect your readers to take things at face value. Show them why those things are true instead.

But how can we show? Think about the specifics, the qualities that make her clearly such a badass. Show the reader, through her actions and how she presents herself, how awesome and how deadly she is. Use descriptors and setting-appropriate words to paint an image demonstrating her swiftness, her accuracy, her professionalism and possibly her sharp manner of dress. To show her charm you want to paint a picture of her attire, the sensuality of her movements, the attractiveness of her bodily features, her body language, etc.

You can still put the stuff in her bio, but if you don't show the reader how awesome the character is, the characters lose their luster and the narrative quickly falls flat.

Similarly, say you are on a dating website and are analyzing a person's profile. You can see a picture of them, sure, but everything else on the profile is simply stuff they are telling you. How do you know if that person is respectful, friendly, has a good sense of humor, is great with kids, and loves dogs? You can't KNOW because they've only told you. In order for you to believe it, they have to show you.

This applies for all aspects of your creative (and professional) writing. When you want to really draw your reader's attention to something, show how it happened, don't just tell the reader that it happened.
But how do I show rather than tell?
As roleplayers, we have a tendency to think from
inside
our character's head and to see from our character's eyes. In the above example with Alan and Ben, if Alan is our character, WE know he's angry, but your reader might not. Don't just give it to them at face value.
When you show rather than tell, you almost want to think about the scene from an outside perspective, almost as if it's a scene in a movie. What is Alan doing that demonstrates that he's angry? Mechanically, when he punches Ben, what is he doing with his body, or how is he doing it? What are the sounds, the sights? Showing involves detailing these things to paint a vivid picture for your reader.
Here are some signs you might be telling rather than showing:
1. You overuse forms of the verb "to be."
Words like is, are, was, were, am, had been, could have been, etc. These are words almost exclusively used for telling. If you notice something like "he was devastated by the news," remind yourself that this is explicitly telling. Describe the things that
show
his devastation. His body language, the way his body deflated into a defeated slump, his shoulders hunched forward and head down. Talk about the feelings he's experiencing, the weight of his chest sinking into the pit of his stomach, the helplessness as his dreams turn to ash and dust.
There are SOME exceptions, especially in the cases where you use metaphor or hyperbole to exaggerate something. Saying something like "his fist was a cannon" is not so bad, but just be aware whenever you notice forms of the verb "to be" in your writing.
2. You use the word "said."
I have no problem with "said" in everyday language. When you have a conversation with someone and you're recounting something you heard another person say, it's totally fine to use "said."
BUT IF YOU ARE WRITING, ELIMINATE "SAID" FROM YOUR VOCABULARY!
There are probably over a thousand different words you can use in place of "said" in your storytelling. Shouted. Sobbed. Cried. Rejoiced. Cheered. Snickered. Mumbled. Hissed.
Sometimes you don't even have to use it at all.
3. You overuse adverbs.
An occasional adverb is okay. Hurriedly, angrily, joyfully, sadly, slowly, purposefully, etc. Unlike with "said," I don't think adverbs should cease to exist in your writing, but if you overuse them, you are probably doing too much telling and not enough showing.
An adverb is exactly that - an adjective that describes a verb. If you're going to describe the verb in your writing, you may as well go the whole nine yards and describe the action itself. Rather than saying something like "he threw it angrily at the wall," we can be more descriptive and talk about how he hurled it, flung it, how it dented the drywall and how he huffed and turned his back on the damn thing to go do something else to clear his mind.
-----​
Unfortunately, I can't provide direct help on how you show versus tell in every specific circumstance.
It is one of the hardest parts of writing to show rather than to tell, because writing in and of itself is a medium designed for telling. I would go as far as to say that the pursuit of showing and telling is lifelong; even history's greatest writers could have improved it.
The best advice I can give you is this: re-read your posts, but read them analytically and critically. Go through and look for areas where you are telling, and where you are showing.
If you are telling rather than showing:
Ask yourself whether you should be showing. Is it important? Is it an interaction that you want to highlight? Is it a chance for you to showcase the environment or to flesh out the reader's understanding of the world? and determine how you can show. Normally this is as simple as elaborating, but can also involve a lot of other literary techniques like simile, metaphor, hyperbole, and personification. If you need help with those, there are a few other guides here that can help you, and there is a wealth of information available on the internet!
If you are showing rather than telling:
Ask yourself if the scene is necessary for showing. WHY are you showing? How important is it? Is it significant enough for you to devote your time (and your reader's time) to something that could probably be described in a few words? If it IS that important, how can you show better? What other types of descriptions can you use? What additional information can you include?
Don't be afraid to be critical of your own work! This is one of the best ways for you to grow as a writer. If you can assess your own work critically, find flaws within it, and take steps to fix those flaws, you are already on track.
Look to other writers who you feel do a good job (professional or otherwise - maybe they're on Iwaku!) and analyze their work as well. Pick apart posts that you really love. What makes them great? What makes them not great? What could they have improved?
Being able to turn the medium of writing into an art form is, like I've said, a lifelong journey. But it's never too soon to start.
Last edited: