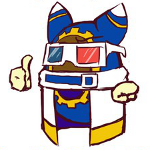 Swagolor Approved
Original poster
FOLKLORE MEMBER
Preferred Character Gender

Male
SPIES! ESPIONAGE! GUNS! BETRAYAL! ACTION!

So, I've been kicking around an RP idea, wherein we play a semi-mercenarial spy agency and do all sorts of cool super-spy things on cool super-spy missions. In terms of tone think James Bond, and if you want to be really really specific, the new Goldeneye's story mode. There would be some sneaking and some cleverness, and when that doesn't work out there's a lot of shooting going on.

Thing is though, is that I want the missions to happen pretty fast, which is why I wanted to give RPing over the C-Box or MSN a try, instead of just forum posts. We'd probably have to try to schedule a specific night and time, but I've done it before with friends.

Yes? No? Thoughts? Questions? Suggestions?