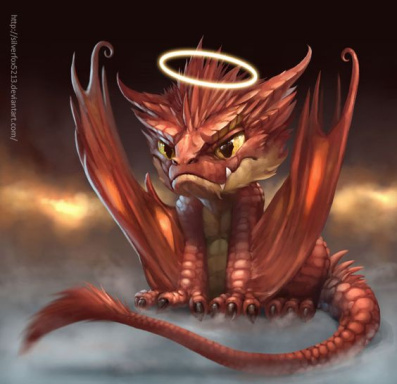 Edgesquire
Original poster
DONATING MEMBER
Roleplay Invitations

Group Roleplays, One on One Roleplays, Private Convo Roleplays
Posting Speed

A Few Posts A Day, One Post a Day, A Few Posts a Week, One Post a Week, Slow As Molasses
My Usual Online Time

Whenever I can get on.
Writing Levels

Intermediate, Adept, Advanced, Adaptable
Genders You Prefer Playing

Male, Female, Primarily Prefer Male
Playing Style- Passive or Aggressive

I'm fine either way, though it depends on which of my characters you'd like to work with.
Favorite Genres

Fantasy, Comedy, Medieval, Romance, Sci-Fi, Modern
Genre You DON'T Like

No smexy time for you.





w
e
l
l

h
e

s
e
e
m
s

p
i
s
s
e
d

o
f
f


Matthew maintained his relaxed posture, being careful not to give away anything that would cause Behemoth to suddenly decide that he was tired of putting up with him. Not like it's my fault that boredom is a dangerous thing. Honestly, I could do a lot worse than a doomba. Unbeknownst to most he was making his first impressions of the team through his precious little bot. Coyote was interesting with her unique attitude. He returned the smile as he saw the gears click in her brain, a spark of amusement flashing in his eyes at her questioning.

"I'm thinking of calling it Junior. Not really sure yet, though."

Behemoth was bound to notice it eventually. Maybe if he knows I have a little device running around he'll be less inclined to destroy the thing when he actually does see it.

He was aware of his little bot passing by another teammate in the hall. That guy looked vaguely familiar and it bothered Matt because he couldn't place his face. Honestly, it was a dangerous thing. Havoc was a very private individual, and with all of his mocking and playing, a person who might know of his background prior to him becoming Havoc presented an awkward situation. Let's let that nickname die in a deep dark pit.

"...Could name it Bucky. Didn't he have a knife at some point in Captain America: Winter Soldier?"

His expression became more thoughtful as he sat back in his chair and neatly folded his arms across his chest, his expression falling into neutral territory. He put on a smile when the blond stepped through the door into the meeting room.

"Mornin' Soldier."

He greeted him easily enough. This is going to bug me. His little bot fazed through a woman's ankles while he was semi-distracted. After that happened he let the thing switch into its autonomous movement mode, deciding that he'd had enough of that. Probably one of his safer decisions.



"Yo Ghost, you hear about the Hoffman leak?"

He asked as she walked in. It had come up during his perusing last night while he'd been tinkering away. She didn't look like she had gotten much sleep, maybe she was up and watching the fallout too. He was usually pretty good at squeezing in sleep, but he'd been a bit restless about this meeting. He was still a bit cautious with the idea of working on a team. Havoc had a role in getting some of them involved, but others had been brought in solely by Behemoth and he wasn't exactly sure what to think of them. He needed to figure out his teammates a bit better, figure out exactly what he'd be able to get away with before someone got fully irritated by his shenanigans.

"I should probably look into that, haven't seen anyone with problems that big in a while."

He had Behemoth mostly figured out, but then again he was a pretty easy read. Something about being a sometime ally and sometime enemy was always an eye opener as to what a person could and couldn't deal with.

He rolled his shoulders, sharp blue eyes focused back on Behemoth. "So, what are we working on today? Because I know I didn't crawl out of my apartment this early for no good reason."