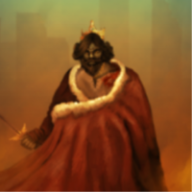 The Burger King
Original poster
FOLKLORE MEMBER
Genres

Fantasy, sci-fi, post apocalyptic, parody.
What are your favorite types of food and what the types you don't particularly care for?

I mostly lean towards pastas and seafood mostly, probably since I did live by the coast so seafood was plentiful and usually very fresh. But I really am not that picky when it comes to food, as long as it's good quality food and not something that's so unhealthy it could kill you like that one breakfast burger king sandwich a while back... I forgot the name.

There's not too many foods I won't eat but..I don't like spicy foods, they just make my nose act up, not really worth it..
Other than that...There's pickles I don't like for some odd reason, not sure why they just taste awful to me and I always make sure to avoid them.