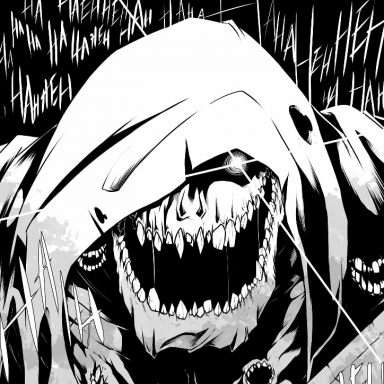 Risen again.
Original poster
Posting Speed

1-3 posts per week
One post per week
Slow As Molasses
Writing Levels

Intermediate
Adept
Advanced
Preferred Character Gender

Male
Female
Genres

Fantasy and SciFi are the two genres I most enjoy. I absolutely adore Dark Fantasy/Dark SciFi, and I quite enjoy RPs with at least a facet of comedy in them too.

The year is 2277. It has been two years since the defeat of the Malpais Legate at the hands of Chief Hanlon and General Oliver. An uneasy calm exists between the NCR and Caesar's Legion, as both superpowers recover strength expended in the First Battle of Hoover Dam. In the midst of this stands New Vegas, an independent city-state ruled by the reclusive Mr House and his Securitron Army, a tantalising beacon of hope that all too frequently chews up those who visit it. The siren song of the city pulls in people from all around, and sometimes throws together some unlikely groups of individuals.


So I've been playing Fallout New Vegas quite extensively in the build up to Fallout 4, and thought that the setting would be an interesting place to have a go at GMing my first RP. It's set two years before the events of Fallout New Vegas, but will not follow canon from there on. Ideally characters would be original, but I'm willing to consider pre-existing ones from the games. I'm planning to use the SPECIAL system as a way of assigning abilities, and maybe allow some tag skills as well, but I'm not intending to follow through the whole level and perk system as it is in games.

Thoughts?