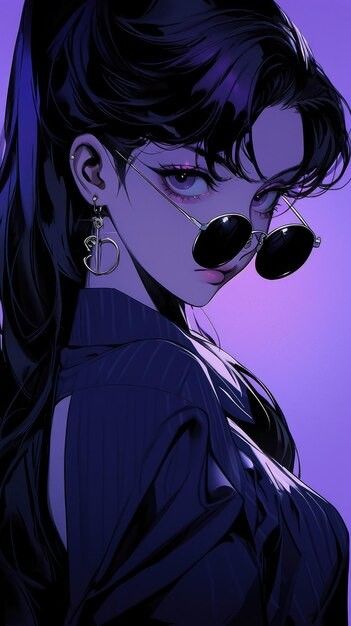 Hell's Harem King
Original poster
Roleplay Invitations

Group Roleplays, One on One Roleplays, Private Convo Roleplays
Posting Speed

Speed of Light, Several Posts a Day, A Few Posts A Day
My Usual Online Time

Week days 3pm - 10pm Eastern
Writing Levels

Intermediate, Adept, Adaptable
Genders You Prefer Playing

Male, Female, Transgender, Primarily Prefer Male
Playing Style- Passive or Aggressive

Aggressive if it's my own plot but other wise it's what's needed of me.
Favorite Genres

I'll play them all if I like the plot but I go for mainly fantasy and magical. I like anything that wouldn't happen to you in everyday life. I mean if you can live it why role play it.
Genre You DON'T Like

Fan fiction is my no go.

The plot is a mix of Vampire Academy and House of Night. As for the lore it is a mix of True Blood and Vampire Diaries. You do not need to know any of these TV shows, books or movies to take part in this RP since everything is explained in what you will need to know.
It was fall again and school was back to being in session. A school for those who rule the night and feast on blood, Sunset Heights Academy. A shcool for the vampires. However even the vampires have a ranking system in society and this school is a mix of them all. You have your blue bloods, or nobles, underlings and your marked. Nobles, Blue bloods, pure or what ever else you wish to call the elite of the race are pure blooded vampires. Which means they are stronger and unlike the others have been vampires since birth. Under them you have the Underlyings these are vampires who where once human and turned into a vampire. You could very well consider them the middle class or common folk. Last but certainly not least you have the marked. These are rare human vampire hybrids to put simple. Most do not last birth and those who do, might live to be a marked at the age of 16. 16 is when they start to change into a vampire but many do not live though this changing process making them rare.
However things are not fun and games. Vampires have many enemies, however, their biggest Enemies were the Supernatural Hunters. With that, all said and done the Sunset Heights Academy was well guarded and nothing slipped past the schools' wards or night Guards. The school is held at Night from dusk till dawn, unlike other schools that were day oriented. They had to accommodate for the Faculty and Students that attended.
New Year at Sunset Heights Academy. New students, returning students, returning faculty and New faculty members. A Marked as come to the school, but this marked is not what you think. This marked is as strong as a Noble, with her appearance spells trouble even for those who are part of the high society at the schools. What will happen? What new dangers lurk around the corners? Will she Join the Blood Brothers and Sisters Society group? Will she change things for the Marked? Surely only time will tell.
A First through 3rd year would look something like this:
First Period: Vampire history
Second Period: Vampiric Language
Third Period: Magic
Fourth Period: Lunch
Fifth Period: Horseback riding
Sixth Period: Training (real world)
Seventh Period: Combat
Eighth Period: Study hall.
Average Ages for Class:
Marked are newborn vamps. They can't be but their normal age.
116-117 Year 1
117-118 Year 2
118-119 Year 3
119-120 Year 4
120-121 Year 5
121-122 Year 6
122-123 Year 7
123-124 Year 8
You get the gist. The classes with each year got harder to push the younglings minds. Now passes to go visit the world outside the academy were given. You could enjoy a weekend away from the ivory-colored walls. However, you were forced guards to protect you wherever you went.
Rp Rules:
|| No godmodding, Power playing etc... Every character should have their weaknesses as well as their strengths. ||
|| If you have an issue with drug and alcohol usage, social issues, different orientations, or anything of that sort, feel free to leave now. On that note, steamy stuff has to fade to black and go to PM. I don't want none of that. I don't care if it's mentioned, just don't go beyond that. Please respect other people's boundaries as well. Plus we have a mix of Stars, this also isn't a Romantic rp subject to change depending on who joins||
|| This is A Fantasy Horrorish. It's meant to be all in good fun. That being said, try to not stray off the path of the story We have layed out We will do GM posts and put a warning at the top if it may get on the creepy side for the people who are not for all creepy stuff we will put a synopsis at the bottom for the feint of heart||
|| Every character has an important role, so don't worry about your character not being important. ||
|| Please be literate. 2+ paragraph is the minimum reply. Not a super Grammar Nazi just put punctuations where they should go no weird funky comas, also check to make sure your post makes sense, we all are human and mess up I get that just try. :) ||
|| No Mary Sues or Gary stus allowed be original, try to keep genders even||
|| Originality is very much appreciated. Tell me your character's favorite color in your CS. ||
|| Do not physically maim another person's character without their permission. ||
|| You cannot be your own love interest, spouse, or anything of that sort. That kind of ruins the point of roleplaying. ||
|| You can have as many characters as you want. Just make sure you can keep up with them.||
|| Please note that We reserve the right to change or add to these rules at anytime I see fit ||
||Also I Really Fucking hate that I have to put this but if I ask you to change something on your character for the love of fucking god please do it don't argue with me. Or you know where the door is at and can leave. This is our RP and if we feel something doesn't fit we will ask you to tweak it. Not trying to be mean, but people have argued with me and its like guys I asked nicely now get out.||
||Have Fun||
||I promise I am not mean please talk to me if you have a issue something or someone. If you don't talk to me it can't be resolved.||
Now it was more than easy to distinguish the Adults from the Students. Adults had retractable fangs and eye colors that changed with there mood. Students were classified as Nobility, Underlings, and Marked. Nobles were pure blood, strong and drop dead gorgeous. Underlings, they were under the Nobles not scum, but not as strong or as beautiful as the Nobles, but still, no human or Vampire could resist there charm. Underlings were bitten without a clue as what to do or turned and given up by their very own sire. Now we come to marked, they are humans that had Vampire blood in them, but have not shown abilities yet or waiting for the change. They are only fully human till they turn 16 and then they are taken to the academy. These are the scum of the vampire world, they have no real talent nore do they have any real strength. If they live to the Academy and then past it is rare and even they get nobody jobs, because the marked have never made anything of themselves. Also, every student has a moon mark on their wrist in the praise of The Night Goddess Nyx. Which they did pray to.
(Note: 20x that of a Human if Noble, 15x that underlyings, 10x that Marked)

Enhanced/Supernatural Agility

Enhanced/Supernatural Combat

Enhanced/Supernatural Durability

Enhanced/Supernatural Endurance

Enhanced/Supernatural Senses

Night Vision

Enhanced/Supernatural Speed

Enhanced/Supernatural Stamina

Enhanced/Supernatural Strength

Regenerative Healing Factor

Immortal

Can only walk in the sun with a daylight ring (No one at the school except teachers will have one. No exceptions.)

Compulsion on humans and sometimes other vampires. ( Nobles can compel anyone beneath them. Underlings can only control weeker underlyings and Humans. Marked struggle with Compulsion)

Claw Retraction

Fang Retraction

Enhanced Bite

Need Blood to survive

Can see themselves in the mirror

Can eat human food, but gives no actual benefit

Can shapeshift when much much older
10x Worse as a noble, 20x worse for underlyings, 15x worse for Marked

Holy ground not items, just grounds, Items they just dislike cause they are gaudy

Garlic, strong scent doesn't repel them

Silver

Hep V, evolved form of Humans Hep D

Vervain

Sunlight (unless have a daylight ring)
In order to create a vampire, a human must have some of the some of the vampire's blood in their system and then killed. The human will then rise as a vampire. The newborn and the maker will subsequently have a maker-progeny bond, unless the maker deserts or releases their progeny.

Newborn vampires will be thirsty and will need to feed to survive. Although newborns have some control of their abilities, they are mostly controlled by their impulses and can cause serious harm and accidental deaths to humans around them. In addition, newborns cannot resist blood at all, as resistance develops with age.

Abilities take time to learn and develop. As vampires age, they become more adept at controlling their abilities. According to studies, two-thirds of newborns die during their first year without the guidance of their makers.

However if there maker is a pure blood and that pure blood dies so does those of its line. For example Stella is a pure blood who turned James. James turned Lena and Lena turned Luke. If Stella dies James, Lena and Luka will also die. However if James dies the line isn't effected and only James dies. The same would apply to Lena and Luke as well since they are not a pure blood.
A creator has a deep connection with his or her progeny, something that humans cannot fully understand or experience. During the transformation from human to vampire, the creator and soon-to-be progeny "share their essence" or blood, a supernatural process that not even vampires understand. However to claim the progeny as your own and not release them right away the creator will give them a new name. This will finish the bond between the two.

Creator-progeny relationships vary between individuals. Some treat their progeny like humans treat children, and have an exclusively parental relationship. On the other hand, vampires, create progeny to prolong romantic and sexual relationships, and have spousal relationships with their progeny.

Most vampires do not take becoming a creator lightly.

A progeny may turn a vampire and become a creator themselves while still under the influence of their own creator. The grandparent/grandcreator has little to no control over the grandchild/grandprogeny.


Creator Abilities

A creator has a certain amount of control over their progeny due to the creator-progeny bond.

Commanding: a Creators can force their progeny to do anything they want, as long as they simply have to say the full given name of the progeny, given that the progeny hasn't been released.

Strength: as strength increases with age, most creators are stronger than their progeny.

Empathic link: a creator can sense any pain or duress the progeny undergoes, and know when a progeny has died. Progeny can sense these in their creator.

Releasing: Following release, a creator can still call their progeny, but the progeny will not be compelled to answer the call. However breaking a Bond is rather painful for both. To release you must says the enchantment and the full given name of your progeny given to them upon becoming a vampire. However if the creator turn a human and do not wish to claim them, releasing the right away, the creator will not give them a name.
Please be on time to all classes and school sponsored events.

Proper uniform attire must be worn to all classes and school sponsored events. Casual attire may be worn after 12:05am and on weekends.

Bullying will not be tolerated, Period.

Do not interfere with another's works.

Fighting on grounds will be immediate suspension.

All students are expected to keep their grades at C level or higher.

Common sense rule: If you think it might create an uncomfortable or distracting learning environment, don't do it.

Be in your appropriate dorm before 7am. If you are not you will be locked out and will be punished by the head of your dorm.
Last edited: