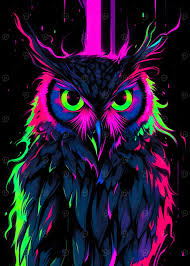 MOTHER OF OWLS AUTUMN
Original poster
ADMINISTRATOR
MYTHICAL MEMBER
Posting Speed

1-3 posts per week
Slow As Molasses
Online Availability

10AM - 10PM Daily
Writing Levels

Adaptable
Preferred Character Gender

Female
FIRST - THE POLL
Iwaku's default styles use a BLACK background in the post area, because we make heavy use of font colors in our posts. We want to make sure everything is readable for everyone. So we've never diversified out style choices outside of a single Light & Rainbow style.
THE QUESTION:
Would YOU [personally] look past the occasional font-color issues in people's posts in order to have a larger variety of Styles, that have different shades and tones EVERYWHERE?
I am currently working on tweaking our styles to make it easier for me to do a site-wide style update. Thus, allowing me to add lots of new styles without it taking 50 years to update all the graphics. If I can accomplish that, I could start adding tooooons of color options.
IF WE ADD NEW COLOR SETS FOR STYLES - YOUR REQUESTS!
If we DO start added a huge variety of style choices, we want to add people's personal requests first. :D So go ahead and put in requests.
---> I need HEX CODES not just vague suggestions like "blue" or "purple". There's a billion different shades of all the colors, so HEX codes gives me something specific to work with. :D If you want to find color combinations that look amazing together, I highly recommend browsing through
Colourlovers.com
!
---> Colors need to look good on top of BLACK. Iwaku's default styles are designed with black BG in the post areas, because members make heavy use of Font Colors, and if we used white/light BG colors you won't be able to read their text. (That's why we only have 1 Light style and Rainbow Barf.)