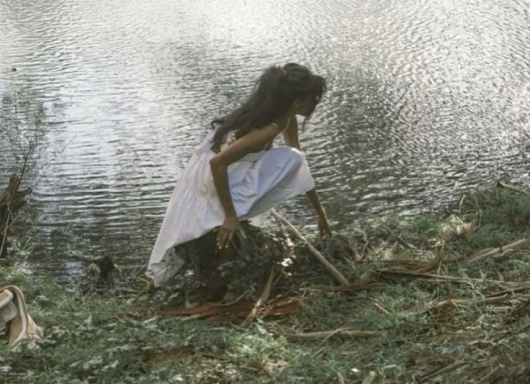 Regal Queen
Original poster
FOLKLORE MEMBER
Invitation Status
Posting Speed

1-3 posts per day
One post per day
1-3 posts per week
One post per week
Slow As Molasses
Writing Levels

Intermediate
Adept
Preferred Character Gender

Female
Primarily Prefer Female
Genres

Fandoms, Action, Adventure, Superhero fiction, Crime, Fantasy, Supernatural, Urban Fantasy, Dark Fantasy, Fairytales, Epic/High Fantasy, Magical Girl, Alternate Universe, Horror, Mystery, Romance, Slice of Life, Thriller, Psychological, Drama, Mythology, Fiction, Tragedy, Time Travel, What-If (prompts)
Hello Iwaku, I'm back. Life became pretty hectic and I had to take an unforeseen hiatus, but I would love to find some kind people to chat & roleplay with.​
Table of Content
Introduction

What I'm looking for

Types of Roleplay

Rules and Regulations

Fandoms/ Originals

Abandoned Plots

FAQ

Final Note
Introduction
Hi, you can call me Reece. I am a twenty-nine-year-old university student, who is studying psychology and English literature. A lot of my time is spent studying, thus the lack of a social life, but in my spare time I like to read, write, play video games, and watch movies, among other things. I have a variety of hobbies and love making friends with like-minded individuals. Admittedly, I can be a bit shy in the beginning, so forgive me. I have been writing since I was ten and discovered roleplaying when I was fourteen. I started out in chat rooms, bounced around forums, and was even a member of the now-defunct Quizilla. I'm trying to make a comeback within the roleplay world after having to take unforeseen hiatuses due to ongoing health issues. At this time I am looking for something casual and relaxed; nothing stressful. I will list my rules and such, in addition to what I'm craving below.

What I'm looking for
Someone willing to take the time to sit down and plan out a story we'll both enjoy.

Someone who will respect me in the same manner as I will them. It's a two-way street and I'm tired of being disrespected and harassed.

Someone who will take the time to read my rules and regulations. There have been too many instances where I've discovered people have either disregarded my rules or simply glossed over them. In exchange, if you have any concerns please bring them to me.

Someone who understands that I won't be able to respond every day. I've been dealing with an ongoing health issue and every month it's been constant trips to the doctor. It will take me a bit, have patience with me, please. There are some days where I might only be up for talking OOC, then there are others where you might not hear me because I simply don't feel well.

Someone who doesn't mind that I'm that person who adores our roleplay so much that I will make everything from mood boards, edits, and playlists dedicated to our characters, ships, etc.

Someone who doesn't mind talking outside of roleplay. Another perk of roleplay is finding friends and that's what I seek. I would like to find someone who I can build a friendship with. We can fangirl over our story and our ships, talk about our day and slowly get to know one another. ❤
Types of Roleplay
Basic: Contact me with what fandom(s) you're interested in, we'll make a mutual decision on the choice, before exchanging oc information and discussing plots. The format is what we're all used to portraying our oc's, each other's love interest(s) and side characters.
Doubles: More or less the same as above, except if there is more than one thing you'd like to do and are up for doing more than roleplay than we can. I will probably only accept 2-3 per person, due to time management.
Split: The format is similar to the basic formula, we both choose one fandom of our respective sides. Then, we exchange oc information, love interests and plots.
Split 2.5: This is similar to the former but different than the ones before it. Normally, a split roleplay is done where we choose two separate fandoms; but I can make an exception for a basic format if that is what you wish. Now, here is where it's different after we choose our respective fandoms, along with our oc information we will include a big or small write up of a plot for our character and their love interest(s). Now, I will give my partner full-rein in regards to what kind of plot they want. Want a storyline filled with drama and mayhem? Go for it. Want a reverse harem storyline with four characters vying for your character's heart? Fine with me. This is your opportunity to play out any kind of headcanons and storylines you wish. I only ask for nothing that violates my rules or limits, otherwise, the sky's the limit. I will accept 2-3 per person. If you need help with a storyline, let me know.
Rules and Regulation
Length: Normally, I will write one to two paragraphs on both sides. However, that is not my limit for I can write anywhere between one to five paragraphs per sides. Length for a single paragraph can range anywhere between 200-500+ words, whereas each individual side usually equates anywhere from 400-800+ words. I like to consider myself a paragraph|multi-paragraph writer, although I know a lot of people are converting to novella writers, I can accommodate to a novella partner just beware that it will take me longer to reply to you as opposed to someone else. This is due to how much time and effort that goes into novella responses. I am the type of person who likes to take the time to construct a quality response, rather than rush and send someone a response for the sake of replying. Which is why I ask, please give me time to write your response.
Format: I can write in either first or third person, despite preferring first because I can connect with my character more; I will do whatever my partner feels more comfortable with and if that's second so be it. Also, don't forget that roles between the two of us should follow accordingly; I play my OC, your love interest(s) and additional side characters. While you play your OC, my love interest(s) and additional side characters.
Love interests, mary sues, and spotlight: I'm lenient when it comes to love interests, as I allow more than one suitor for our characters because love triangles make the story more interesting. However, I would ask that if we just so happen to have the same choice(s) for a love interest that we don't fight about it; instead try to sort things out. I've literally had someone threaten me, simply because I liked the same person as them (I'm not kidding). Second, I'm not an extremist when it comes to characters; meaning I won't knit pick about every little thing. All I ask is no Mary-Sues and no hogging the spotlight; this is a storyline created between the two of us. Let's share it, please.
Spelling and Grammar: There are a lot of people who tend to knit pick about this, but rest assured I will not. All I ask is that you have a decent grasp on both spelling and grammar. Do this and we'll get along fine; this is something that I can and will promise you.

Manners and etiquette: This should be common knowledge, but all I ask is that during our time writing together that you treat me with respect and courtesy; I will return the gesture as it is only right. I'd like us to get along, I would hate for a disagreement to ensure and there was bad blood between us due to something frivolous.

Patience and commitment: I am a full-time student, attending college and leave for school early in the morning and return home later in the afternoon; I am usually quite tired when I return home, but I try to reply to my partners as frequent as possible. However there are times, unfortunately when I cannot reply when I'd like due to an abundant amount of assignments, health issues which can lead to me becoming sick or an emergency at home. I try to inform my partners of these occurrences, but if you don't hear from me in two weeks time don't be afraid to send me a message and ask me about it. What I won't accept, is being spammed every five seconds with the same message; again and again, because I'm not replying like you'd like me to. I do my best to get to you all, roleplay is supposed to be fun and enjoyable; an escape from reality for both of us. It shouldn't have to feel like a job. I will do the same for you because I understand everyone here has different lives and schedules to attend to; but please don't ditch me half-way through the roleplay. If you need to take a break or something; then please tell me. I don't bite- I'll understand.
limits: Upon sending a request please include your limits; the last thing I wish is to make you uncomfortable. My own limits are pretty much the same as everyone else. My preference for pairings would be M/F, I hold nothing against any other pairing, this is simply my preference. If you're unsure about something please don't hesitate to ask me. In regards to what I will do well, I am open to mature themes within my roleplays; actually, I would prefer if my partner was as well. These themes are but not limited to: foul language, violence, blood/gore (but not too heavy, please), alcohol, drugs ( prescription or not), mental illness, psychological themes and more. However, please be advised that I would like to keep everything to a certain level; this means while I do allow cursing, please do not have your character do so every other word.
canon, crossovers and au: I can do strictly canon roleplays or an alternate universe roleplay. Alternate Universes can range from 'what if' situations, different settings and scenarios. If you have an idea let me know, or we can brainstorm ideas together; I also have a list of AU prompts so let me know if you'd like to take a look at it. I am also crossover friendly
location: I fancy threads, but I don't mind PMs. I'm really laid-back so, I usually let my partner decide where we will roleplay. I'm also open to roleplay off-site if that is something my partner is interested in.
OOC chit-chat: I'd like to chat on the sidelines with my partners, as it allows the two of us to get to know each other; thus making things less awkward for the both of us. Plus, I like to make friends with my partners and would enjoy the extra person to converse with

Full List
Things to remember:
The fandom is listed first, then the characters I wish my partner to portray.
The characters are listed in order of preference and I'm looking for OCxCanon
This list will be updated periodically.

Anime/Manga
★★★
Beasts of Abigaile: Gilles, Vincent, Kiske
Bleach: Ichigo Kurosaki, Byakuya Kuchiki, Ukitake Jūshiro, Renji Abarai, Toshiro Hitsugaya, Uryū Ishida, Grimmjow Jeagerjaques, Ulquiorra Cifer or Sosuke Aizen (Early arcs or an AU for this only)
CardCaptor Sakura: Yukito Tsukishiro/Yue, Syaoran Li or Eriol Hiiragizawa
Death Note:Anime: L.Lawliet, Light Yagami, Mikami Teru, Mihael Keehl or Matsuda Touta
Diabolik Lovers: Reiji Sakamaki, Shū Sakamaki, Subaru Sakamaki, Ruki Mukami or Yuma Mukami
Digimon: Season one: Yamato Ishida or Taichi Kamiya, Season two: Ken Ichijoji
Fushigi Yuugi: Nuriko, Hotohori, Tasuki, Nakago, Suboshi or Amiboshi
Gakuen Babysitters: Yoshihito Usaida, Hayato Kamitani or Keigo Saikawa
Hell Girl: Ren Ichimoku
InuYasha: Sesshōmaru, Miroku, InuYasha, Kōga Bankotsu or Naraku
Kamisama Kiss: Tomoe
Kakuriyo no Yadomeshi: Ōdanna, Ginji, Byakuya, or Akatsuki
Koi wa Ameagari no You ni: OC
Magic Knight Rayearth: Lantis, Eagle Vision or Zagato
Monthly Girls' Nozaki-kun: Umetarō Nozaki, or Mikoto Mikoshiba
Nana: Ren Honjo, Shinichi Okazaki, Nobuo Terashima, or Kyosuke Takakura
Ouran Highschool Host Club: Tamaki Suoh, Takashi Morinozuka or Kyoya Ootori
Peach Girl: Kazuya "Toji" Toujigamori
Sailor Moon (Includes Crystal and Manga): Kunzite, Prince Demande, Nephrite, Zoisite, Mamoru Chiba, Jadeite, Rubeus, Saphir, Helios, Ail/Alan or Fiore
Samurai Champloo: Jin
Sanrio Danshi: Yū Mizuno, Seiichiro Minamoto or Shunsuke Yoshino
Say I love You: Yamato Kurosawa or Kai Takemura
Skip Beat!: Ren Tsuruga
Studio Ghibli(Includes individual movies and crossovers between other Ghibli films and Disney): To be discussed.
The Water Dragon's Bride: Water God, OC
Wolf Children: OC
Your Name: OC
Vampire Knight (AU only): Kaname Kuran, Zero Kiryu, Akatsuki Kain, Ichiru Kiryu or Shiki Senri
Yu-Gi-Oh: Seto Kaiba, Joey Wheeler, Yugi Muto/Yami Yugi, Bakura Ryou/Yami Bakura or Marik Ishtar
Yu Yu Hakusho: Hiei, Kurama, Yusuke Urameshi, teen!Koenma, Toya or Jin


Video Games
★★★
Catherine: Orlando Haddick, Jonathan Ariga or Vincent Brooks
Final Fantasy (Crossovers accepted)
Final Fantasy IV: Kain Highwind
Crisis Core: Genesis Rhapsodos or Zack Fair
Final Fantasy VIII: Squall Leonhart, Seifer Almasy or Zell Dincht
Final Fantasy X: Tidus, Auron
Final Fantasy X-2: Shuyin
Final Fantasy XIII: Hope Estheim
Final Fantasy XIII-2: Caius Ballad or Hope Estheim
Lightning Returns: Caius Ballad or Hope Estheim
Final Fantasy XV: Ardyn Izunia, Gladiolus Amicitia, Ignis Scientia, Ravus Nox Fleuret, Noctis Lucis Caelum, Nyx Ulric, or Prompto Argentum
Dissidia (012 & NT included): Kain Highwind, Squall Leonhart, Warrior of Light, Noctis Lucis Caelum, Snow Villiers, Laguna Loire, Tidus, Vaan, Cecil Harvey, Firion, Ace, Locke Cole, and Spiritus
Harvest Moon
More Friends of Mineral Town: Doctor
DS Cute: Marlin or Skye
Tale of Two Towns: Cam, Hiro, Dirk, Mikael
A New Beginning: Soseki or Allen
Story of Seasons: Klaus, Kamil, Raeger or Nadi
Story of Seasons (Trio of Towns): Ludus, Ford, or Hinata
Kingdom Hearts
Birth by Sleep: Terra, *Vanitas or *Ventus (I will only accept these two in the situation of having one in a love triangle with Terra. Otherwise, I just want Terra)
Kingdom Hearts: Riku, Leon or Sora
358/2 Days: Riku, Roxas, Saix or Axel
Chain of Memories: Marluxia, Axel, Zexion, Riku or Sora
Kingdom Hearts II: Riku, Roxas, Saix, Axel, Sora, Demyx, Leon or Xemnas
Dream Drop Distance: Riku, Sora, Neku or Beat
Kingdom Hearts III: Terra, Riku, Isa/Saix, Lea/Axel, Marluxia, Vanitas, Sora, Roxas, Ventus, Xemnas, Demyx, Ienzo/Zexion
Mystic Messenger: Jumin Han, Jihyun Kim, Hyun Ryu, or Unknown/Ray/Saeran Choi
Persona 3: Akihiko Sanada, Shinjiro Aragaki or Theodore
Pokemon: Red, Blue, Yellow (FireRed and LeafGreen): Red or Blue
Gold, Silver, Crystal (HeartGold and SoulSilver): Morty, Silver, Lance, Falkner, Red, Blue or Ethan
Ruby, Sapphire, Emerald (Omega Ruby and Alpha Sapphire): Steven Stone, Wally, Maxie, or Brawly
Black and White (Black2 and White2): N, Cheren, Hugh or Grimsley
X and Y: Professor Sycamore, Lysandre or Siebold
Sun and Moon: Guzma, Grimsley, Red, Blue, Gladion, or Kukui
Anime: James, Ash, Gary, Butch or N
Origins: Red or Green (Blue)


Other
★★★
American Horror Story: Murder House, Asylum, Coven, Apocalypse (* The other seasons will come in time, but for now these are the four I'm open to. I am also open to crossovers between seasons and other fandoms as well)
Love Interests to be discussed.
Celebrities: Tom Hiddleston, Jamie Dornan, Sebastian Stan, Michael Fassbender, Tom Holland, Richard Madden, Chris Pratt, Leonardo DiCaprio, Alexander Skarsgård, Chris Hemsworth, Kit Harington, Michael Raymond-James, Daniel Radcliffe
Disney | Animated Movies: John Smith, Naveen, Flynn Rider, Aladdin, Prince Kit (Cinderella 2015), Diaval (Maleficent), Li Shang, Phoebus, Prince Phillip, Prince Eric, Jack Frost (Rise of the Guardians), Dimitri (Anastasia), Milo Thatch, Jim Hawkins, Kristoff or Hans, (open to others)
Degrassi: The Next Generation: Sean Cameron, Spinner Mason, Craig Manning, Peter Stone or Jay Hogart (season 01 through 08), Eli Goldsworthy, Declan Coyne, Drew Torres, Jake Martin (season 09 through 12)
Dynasty (2017 TV series): OC, Liam Ridley, or Jeff Colby
Harry Potter: Harry Potter,Ronald Weasley Draco Malfoy, Cedric Diggory, Oliver Wood, Fred Weasley,George Weasley, Tom Riddle
Hocus Pocus (1993 film): To be discussed.
Marvel: Loki Laufeyson, James "Bucky" Barnes, Peter Parker, Peter Quill, Pietro Maximoff, T'Challa, Erik Killmonger, Doctor Strange, Clint Barton, Sam Wilson, or Tony Stark
X-Men (movie universe): Peter Maximoff/ Quicksilver, John Allerdyce/Pyro, Bobby Drake/Iceman or Peter Rasputin / Colossus
X-Men First Class: Erik Lehnsherr / Magneto, Alex Summers / Havok or Charles Xavier / Professor X
X-Men Days of Future Past: Erik Lehnsherr / Magneto, Peter Maximoff / Quicksilver or Charles Xavier / Professor X
X-Men: Apocalypse: Erik Lehnsherr / Magneto, Peter Maximoff / Quicksilver, Charles Xavier / Professor X, Alex Summers / Havok
Once Upon a Time: (I would prefer someone who has seen up to season five at least. However, if you've seen up to season three then that's okay too.)
Sheriff Graham/The Huntsman, Jefferson/ The Mad Hatter ,Neal Cassidy/Baelfire, Merlin/ The Sorcerer, David Nolan/Prince Charming, Killian Jones/Captain Hook, Will Scarlet/Knave of Hearts, Victor Frankenstein/Dr. Whale, Peter Pan, Mr. Hyde, Hades, Aladdin, or Gideon
Twilight: note: I will only roleplay this under a few conditions: One, more mature and complex themes than the source material. Two, the vampires will actually behave like vampires meaning no sparkling. Three, you're free to make your character a supernatural creature outside of a vampire or werewolf but make it believable. Finally, I can write for either the first three books or movies and obviously our story doesn't have to follow any of these word for word)
Edward Cullen, Jasper Hale, Riley Biers, Jacob Black or Seth Clearwater

Alternate Universe & Original
Note: I haven't done an original in a while, and I have several original characters I would like to flesh out. Below, I'll list some prompts I'm interested in doing, although you can fill free to suggest something as well. This will play out the same as a fandom roleplay, we'll both be doubling as our OC's, each other's love interests and any side characters. Also, any of these prompts can be used as an AU for a fandom roleplay as well.
Word Bank
newlyweds, engaged, online relationships, sports, schools, haunted house, asylum, supernatural covens, kidnap, nightmares, imaginary friend, dream versus reality, mentality, supernatural, shapeshifters, princes/ses and their knights, saving the world, friends to lovers, enemies to lovers, enemies and lovers, forbidden love, time manipulation, awkward romance, dark themes, magical girls/boys, fandom-inspired, ocs, ocxcanon, self-inserts, fantasy & magic, drama, mmorpg, road trip, travelling, food, drinks, meals, friendships, memories, letters, text messages, video games, voicemail, phone calls, chat log, music, reunions, photographs, aroma, cafes, restaurants, carnivals, boutiques, amusement park, beaches, forest, rural areas, small towns, big cities, different countries, summer, thunderstorms, books, animals, pets, slice of life, childhood friends, coming of age, adventure, life-changing journey, magic, gods, summons, mythical creatures, wolves, foxes, cats, swords, gems, fantasy, boss fights, old ruins, magical girls/boys, familiars, animal features, secret places, nature, seasons, gardens,elements, mythology, monsters, reincarnation, revenge, forbidden love, rivals, complex relationships, hate-to-love relationships, guardians, fate, key, hearts, red string of fate, light, twilight, dusk, midnight, dawn, darkness, comfort, warmth, hand holding, long hugs, forehead kisses, head touches, stroking hair, passionate kisses, caresses affection, bonds, passion, slow burns, established relationships, headcanons, lore, hero/hero, hero/ally, hero/rival, hero/villain, transformations, world-building, saving the world, awkward romance, conflict, imaginary friend, dreams, other realms, dreams versus reality, poetry, phobias, mentality, psychological, obsession, morality, crime, trauma, conspiracy, hallucinations, secrets, lies, good versus evil, double lives, addiction, love triangles, one-sided attractions, platonic love, runways, introverts, extroverts, opposite personalities, colours, sun, moon, stars, the sky, art, drawing, painting, song, types of flowers, family, parents, parenting, children.

My Original Ideas
Familiar AU: Some witches have companions known as familiars that either join them from the time of their birth (childhood) or later in life. There are several theories about the connection between a familiar and their master. One, familiars are immortal and when their master dies they wait for them to be reborn again, so they may serve them during that current lifetime. Two, the two are connected in such a way that if a witch dies then their familiar dies or if a witch's familiar dies then a piece of them will have died. Third, when the two of them die they are reborn into their next lives together. There are dozens of ways the relationship can be played upon.
Otome AU: A play on the "dating concept" attached to the plots of games of the same name and RPGs. The male cast [ who can be discussed] pursue the two female heroines who throughout the story will decide who they choose; certain interactions can lead to certain events. There can be love events, rival events, and depending on what route that is taken there can be a series of endings [ good, bad, etc. ]
Idea #1: At a certain age a young witch must leave home in order to train and hone their skills. As her seventeenth birthday draws near MC begins to think about her impending journey. She knows people who left on their pilgrimage long before her. The location she chooses is imperative because she will be there for a year. There are a number of choices open to her. In the end, she decides to travel to Stellae. This modern city is where her ancestor spent her year. Accompanied by her two familiars or guardians as she refers to them as she makes the journey. When she arrives she comes in contact with a number of people who make her trip more than she bargained for. At least she will have a lot to talk about in her letters.
Idea #2: Once there was a child who was born with the gift for magic. Some saw this as a blessing, while others argued that it was a curse. This was because the child bared the mark of a witch. Witches are persecuted due to the actions of some which has made it bad for others. As the child grows she blossoms into a gentle, kind-hearted person showing that all witches aren't bad. However, there is one thing she must always remember. She must keep her magic hidden. Years pass and the task asked of her becomes a difficult burden. The girl, Asuka begins to isolate herself in order to keep those she cares for safe from her growing magic. Unfortunately, her isolation allows for coldness to creep over her heart. As she begins to develop a dislike for the humans who despise her. One day, she travels to the ocean and takes time to think and reflect. When an ocean current captures her she is unable to free herself and begins to drown. That is until she is saved. She awakes on the shore and catches a glimpse of her saviour. The one thing that she remembers was his beautiful green eyes. What she would never imagine is that it was a merman that saved her life. This act thaws some of the ice on her heart. The merman finds himself enamoured with the young woman and would give anything to spend some time with her. Even pay a well-known sorcerer a visit. What he doesn't realise is that the sorcerer has had his eye on the young woman for a while now.
Idea #3: MC was born a sickly child and dealt with illnesses quite often while growing up. She becomes sick and learns that its something more. The news of her diagnosis leaves her with a heavy burden to bear. She is unable to perform a lot of the activities she enjoyed before and instead bed bound most of the time. She tries to entertain herself during the days she is indoors with things such as reading, writing, drawing, and caring for her plants if her health allows. Feeling bad for his daughter her father searches for other activities that could help. The release of a new game might just be the answer. Gifted with the new VR MMORPG titled ___________ (name pending)) she is thrust into a world of magic and fantasy. She takes her time creating her character who is a sorceress who sports animal features. During her first playthrough, she comes in contact with a few other players. The game allows her the freedom that reality lacks. She is able to make friends which keep her returning to the game. MC grows closer to some of the characters she meets than others. Their conversations transition from only in-game, but email and text. As she grows closer to a number of characters the question must be asked; is she the only one who uses the game for escapism?
Alternate Universe Prompts (A compilation from Tumblr)
Android AU – In which the main character or most of the cast are turn into androids that serve different purposes, such as bodyguard, solider, caregiver and so on. In other cases it becomes something similar to Absolute Boyfriend (Zettai Kareshi) where they are mail order androids that can be order online or from a cataloged. If not, they may have originally been human but turn into an android for whatever reason.
Animal AU- Oh my! It seems as though one of our muses has been turned into an animal? They need help to be a human again. Or. One day- poof. Your house pet is now human. How aree they going to handle this?
Baby AU – When the entire cast or most of them are reverted into children or babies. Usually one of the characters is still an adult that takes care of them until they figure out how to change them back into adults again.
Business AU – In which the story is set in a building and the characters are employees. Sometimes it is focus on one character who works as a secretary and another character as their boss.
Cold Lips AU- Character A has been flirting with Character B; they're beautiful and mysterious, and Character A is intrigued. When they kiss Character B for the first time, Character A is shocked by how cold Character B's lips are. Character B is a vampire, and they're secretly torn between wanting Character A to be their significant other, or their next meal.
Crime AU – In which the characters of a story are various type of criminals, such as burglars, bank robbers, gangsters, drug dealers, smugglers, hitman/fixer and so on. This AU focuses on their criminal lives.
Darkside AU – Is when the canon villain of the story succeeds in their mission and the AU story focuses on the outcome of it.
Harem AU – Or Reverse Harem AU is when a story that doesn't contain any polygamous or love triangle relationships turns into one. Usually the main character has something happen to them that attracts the other characters to them, be it from a love potion, experimental perfume, spell gone wrong, and so on.
High School/College AU – In which the characters are shown in high school or in college together. They are often done with characters who canonically meet later in life, altering or entirely overwriting their original backstories. Similar to this AU is the Boarding School AU and the Elementary School AU.
Hospital AU – In which the characters of a story are doctors, nurses and patients in a hospital (sometimes it is set in an asylum).
Monster AU – In which the characters are changed into non-human creatures, such as Incubus/Succubus or other kinds of monsters.
Paranormal AU - where Muse A is a witch and Muse B is her familiar and 'I know we'll get in trouble for this but I love you and we need to be together'
Pen Pal AU – Is when two characters (who have met in canon) have not met each other in this AU. Sometimes they live in the area and other times they don't live on the same continent. Usually it is their school that sets them up as pen pals. If not, it is because one of the characters writes a letter to the wrong person/wrong address or they accidentally texts the wrong person.
Prison AU – In which characters meet for the first time in an prison environment where they have to depend on each other.
Reverse AU – Is when the roles (and sometimes backstories) of the characters are swapped, such as the hero is the villain and the villain is the hero.
Rockstar AU – In which the main casts is a popular music band or one of them is a solo artists with many groupies which may consist the rest of the characters.
Roommate AU – In which the characters in a fandom are all living together in an apartment or an house. Usually this kind of story is focused on two characters that become roommates.
Single Parent AU – In which a character has a child or becomes a parent in someway and raises them on their own.
The Witch and The Werewolf AU- Character A is a witch that lives in a nice, quiet cottage in the woods, with their closest (and pretty much only) neighbor being Character B. Character B will sometimes come over – for spells/potions/to say hello/etc. – and has expressed their concern for Character A several times, because it really isn't all that safe to live alone in the middle of the woods. Character A is confident that they can protect themself, but is always wary on the full moon, when they can hear howling unlike any wolf they've ever heard….One night, while the full moon shines overhead, Character A finds the source of the howling –- an injured werewolf that's whimpering on Character A's doorstep. Character A cares for the beast, and looks after it until morning when it changes back into human form…and is revealed to be Character B.
Wonderland AU – In which the story and the characters are turned into their own version of "Alice in Wonderland".

An AU where there is a "species" of people that have traits that are related to certain animals (deer antlers, fox tails, bunny ears, wings, fangs, etc), and although they typically behave just like a "normal" person, when weak or exhausted or fatigued, they shift into the type of animal they possess the traits of. They can't control when they shift and depending on the situation they may act more or less like the animal they turn into. For example, a tiger person may turn into a tiger after an exhausting experience, but will still have the mentality of a human. But if a tiger person was shot in the shoulder and being chased by a hunter, they might become a tiger both physically and mentally, and would obviously be very dangerous. Because of this, "normal" people view these people to be dangerous and untrustworthy, and often are treated like monsters and avoided altogether. Some stories you could use this AU for:-Character A is a normal person and Character B is an animal person, and they fall in love, despite the fact that "interspecies" relationships like that are taboo.-Character A and B are both animal people and they run away together, or are banished, because of their species -A war or battle between the two types of humans

Muse A wakes up to find themselves suddenly married to Muse B, with kids, house, goldfish, the whole nine, and obviously doesn't know how they got there. They then have to deal with this new future they've been thrust into either with or in secret of Muse B.

A young, beautiful wolf with a coat as red as blood is off to visit her grandmother - now living in another pack. She's warned by her mother not to approach the path, for humans lurk there. However, the pup ignores her mother's advice, lured away by a girl's tempting treats, and later at dusk, when she finally arrives at grandmother's, a whole group of hunters sets upon the pack…

Amnesia AU – In this AU a character suffers from amnesia, which may or may not be temporarily. If lost or alone sometimes they have no form of identification on them, or records to help make identifying them easier. The amnesic character sometimes build a new life somewhere else with other characters or they're found by someone that knew them from before. They might help them regain what they lost or not if they happened to be a 'bad' person (the reverse can also happen, in which a bad character finds the amnesic good character to convert them to the bad side).
Antique Shop AU – Similar to the Flower Shop AU or Bookstore AU. In which, one half of the main pairing is the shop owner or cashier and the other is or becomes their favorite customer.
Ballet AU – Similar to the Dance AU, in which one or more characters have a passion or interest in ballet. Usually they join a dance studio that teaches ballet. If not, they or the entire cast are students of a prestigious ballet academy.
Bartender AU – I also known as Bar AU. In which one of the characters work as a Bartender, while the rest of the casts are either their customers or coworkers.
Blogger AU – Is similar to Youtuber AU, in which a character is well-known for their blog. Usually it's focused on one or more of their favorite interests, be it trying different food, sharing what their lifestyle is like, hobbies that they enjoy like photography or fashion. If not, they might write articles on current events, do interviews or give advice about various subjects. Usually the rest of the cast is their fans or they meet them through their blogging adventures.
Coffee Shop AU – Also known as Barista AU. In most cases, one half of the main pairing is the barista and the other is or becomes their favorite customer; in sme stories the whole cast works at a coffee shop.
Dance AU – Is an AU that has one or two characters that have a passion or interest for dancing. They go out to clubs or join a dance studio to learn. Or they own a dance studio and prefer to teach it. Sometimes the entire cast are students of a dance school.
Dark Fantasy AU – Is a subgenre of fantasy, which incorporate darker and frightening themes of fantasy (such as the dark and frightening side of human nature, psychology and the weird, sublime and uncanny). It also often combines fantasy with elements of horror or has a gloomy, dark (or grimdark) atmosphere, or a sense of horror and dread.
Disability AU – Related to this AU and is most commonly used is Deaf AU, Mute AU, and Blind AU. In which one of the characters is born or becomes impaired with an cognitive, developmental, intellectual, mental, physical, sensory, or some combination of these. Usually these types of AUs explore the character's life of what it's like being born with the disability or what it's like now having it, and how those around them behave/interact with them and so on
Fairy Tale AU – In which characters are put into situations and/or settings from fairy tales, such as Beauty and the Beast, Cinderella, Sleeping Beauty, Frozen, etc. Other times it's uses the Grimm's fairy tales versions, which is a much more darker telling of the stories. These AU stories do not have to be exactly like the fairy tales, since most writers like to put their own spin to them.
Fantasy AU – In which the story takes place in a fantasy universe where magic is normal, technology is nonexistent, and magical creatures or mythical beings exist.
Flower Shop AU – Similar to the Coffee Shop AU and the Bakery AU, but instead the entire cast works in a flower shop. Or one of the characters works there while the rest are customers.
Game of Thrones AU – In this AU the characters are place into the fantasy setting and plot of George R. R. Martin's series.
Ghibli AU – Is also known as Studio Ghibli AU. In which a fandom borrows the plot, setting or whatnot from one of Studio Ghibli most revered and beloved animated works such as Spirited Away, Princess Mononoke, Kiki's Delivery Service, Howl's Moving Castle, and so on.
Harem AU – Or Reverse Harem AU is when a story that doesn't contain any polygamous or love triangle relationships turns into one. Usually, but not always, the main character has something happen to them that attracts the other characters to them. It might be from a love potion, experimental perfume, spell gone wrong, and so on.
Hocus Pocus AU – In which the characters from another fandom are placed into the character roles and/or plot of the 1993 American comedy horror fantasy film Hocus Pocus.
Host AU – In which a character of a fandom or non-canon character has become a host to an alien organism/parasite/entity or an supernatural, sentient object (e.g. gauntlet, armor, school uniform, etc.) that forms an symbiotic bond with them.
Imaginary Friend AU – In this AU, a character has an imaginary friend, which is another character that they 'imagined' usually in their childhood. The imaginary friend (also known as invisible friend) isn't always human, they may take on the shape of an animal or other abstract ideas such as ghosts, monsters or angels.
Imprinting AU – Is not related to the Soulmate AU, but it is similar and was made popular by the Twilight series. The idea was that a character would imprint on another character, who they become unconditionally bound to them for the rest of their life. The imprinter is deemed to be the "perfect match" to the imprintee.
Maid/Butler AU – In which one of the characters or half of the cast are domestic workers employed by an individual or for a family. Sometimes they work for a company that sends them to where they're needed. Either way, they perform a variety of household services, such as providing care for children and elderly dependents to housekeeping, including cleaning and household maintenance. Other responsibilities may include cooking, laundry and ironing, shopping for food and other household errands.
Magic AU – Incorporate magic in stories where there is no magic present in canon.
Magical Girl/Boy AU – In which the characters are able to transformed into a secret identity often referred to magical girl or boy with the power of friendship, love or justice. Most of these AUs are very tongue-in-cheek.
Monster Under The Bed AU – It is also known as Monster In The Closet AU. This AU usually focuses on a pairing, in which one of the characters is an ordinary human and the other character is a monster who lives underneath their bed (or in their closet).
Natural Remedies Shop AU – Is also known as Remedies Herb Shop AU. In which one of the character owns or works in a shop that sells loose herbs, roots and spices, essential oils, flower essences and tinctures. It even offers natural skin care, healing crystals, smudging supplies, books, jewelry, and a wide variety of culinary and bath salts. Usually the rest of the cast are their customers, looking for organic and/or chemical free remedies for their needs.
Podcast AU – In which a character is a Podcaster, who has gained popularity from their audio episodes, often focused on a particular topic or theme, like the paranormal, and so on. Or their podcast is presented as a radio show, something similar to Welcome to Night Vale in that aspect. While the rest of the cast either helps the character with their podcast or are their fans of it.
Pokmon AU – In which the characters are put into the world of Pokemon (most often as Pokemon trainers).

Prison AU – In which characters meet for the first time in an prison environment where they have to depend on each other.

Reincarnation AU – In which stories with historical canon setting have the characters become reincarnated into a modern setting and in doing so they are quite similar to their canon selves. Other times the characters or just one of them is reincarnated into another world, which they may or may not retrain their memories from their previous life.
Resurrection AU – In which a canon character that was canonically dead comes back to life.
Reverse AU – Also known as Role Reversal AU. Is when the roles (and sometimes backstories) of the characters are swapped, such as the hero is the villain and the villain is now the hero.
Road Trip AU – In which all the characters or just the one character goes on a cross country road trip, usually visiting all the national parks, landmarks, and even restaurants and bars while on their way to their destination. This sometime happens because of they're visiting friends or family for the holidays, vacationing, they're on the run, etc.
Rockstar AU – Is also known as Musician AU. In which the main casts is a popular music band or one of them is a solo artists with many groupies which may consist the rest of the characters of a fandom. Or they work within the same industry.
Roommate AU – In which the characters in a fandom are all living together in an apartment or an house. Usually this kind of story is focused on two characters that become roommates.
Street Racing AU – In which the AU story focuses on unsanctioned and illegal form of auto racing that occurs on a public road. The characters are either drivers/racers, mechanics, police/undercover cop, flagger, and so on.
Sword and Sorcery AU – Is a subgenre of fantasy characterized by sword-wielding heroes engaged in exciting and violent adventures. Most often there is an element of romance in this AU, as well as the elements of magic and the supernatural. Unlike works of high fantasy, the tales, though dramatic, focus mainly on personal battles rather than world-endangering matters.
The Craft – In this AU the characters are put into the world or plot of the 1996 American supernatural horror film, The Craft.
Urban Fantasy AU – Is sometimes called Modern Fantasy AU. In which the canon story of the fandom has been replaced with an urban setting. This AU is usually set primarily in the real world and contain aspects of fantasy, such as the discovery of earthbound mythological creatures, coexistence or conflict between humans and paranormal beings, and other changes to city life.
Vampire/Werewolf AU – In which vampires and werewolves exist (in the case of canons that don't have them) or a character is recast as a vampire or werewolf. However, these kind of AUs don't necessarily have to contain both species as some tend to focus on only one of them.
Witch AU – In which one or more characters are witches, who have magical abilities, skills and familiars.
Yandere AU – Is when a character in a fandom is turned into a Yandere, which is a type of character who is initially very loving and gentle to another character, but their devotion to them becomes destructive in nature, often through manipulation, violence and/or brutality.
Youtube AU – Also known as Youtuber AU. In which a character is a YouTube celebrity, who has gained popularity from their videos on the website (or something equivalent to the video-sharing website). Be it from playing video games, trying or creating interesting food recipes, doing film reviews, vlogging about their travels, tutorials of either makeup, hairstyles, fashion and whatnot. The rest of the cast tend to be fellow Youtubers or fans of their content.
Abandoned Plots
This is a work in progress
Plots that were planned that never saw the light of day or were abandoned midway that I would like to continue in some shape or form.


✦ —MC and her childhood friend act as support for one another during their bumpy childhood. MC must deal with the turmoil brewing between her parents. Her workaholic father is never home, leaving her mother alone to raise her which leads to confrontations between them when he is home. Whereas her friend is being forced in a direction he does not which to go by his overheating parents. The story can take two different directions. One can follow the two throughout life from childhood to adulthood. Or one of the moves away and the two don't meet again until they're in college where they pick up where they left off.

Frequently Asked Questions
I have noticed that a lot of applicants come to me with questions that have been answered not only in my rules but in my final note. That and I have simply answered them one too many times. So, to save both of us some time here are some frequently asked questions I receive about how I go about roleplaying. If you have a question that does not appear here fill free to ask me.

✦ —Question #1: Are the characters you listed who you can play or who you want to be played against you?
Answer: The characters listed below each fandom are who I wish for my partner to portray. Each character is listed in order of preference.

✦ —Question 2#: What pairings do you do?
Answer: For Fandoms, I do OC x Canon for the most part. I might consider CanonxCanon if we're doubling, but my side will almost always be OCxCanon unless I state I want OCxOC. OCxOC is also applicable for Originals. Speaking of Originals I prefer to pair my main OC with another OC of mine, which my partner would portray and vice versa.

✦ —Question #3: Do you Double?
Answer: Yes, I am doubling friendly. I will play your preferred love interest(s) opposite your character in return for the same. If you're interested in writing a character opposite mine and don't require doubling in return that's fine as well.

✦ —Question #4: Can you write [character name] against my OC? I don't want to double, or I don't double.
Answer: Unfortunately, I will have to deny your inquiry then. I know that in some cases I have had partners who have expressed that they wish to write for a certain character and would happily do so against my OC. And I wasn't required to write someone in return for them because they didn't wish me to, and that's fine. Otherwise, it's doubling or nothing.

✦ —Question #5: [Character name] is my love interest, is this okay?
Answer: Here's the thing, the characters listed for each fandom are in order of preference. If I have one character listed then that is my only choice, so I would appreciate being able to keep that character. I have been in a few situations where partners unfaired me by choosing my sole love interest, leaving me with nothing. Regarding situations where I have several choices, I recommend you ask, especially if your choice falls within my top five.

✦ —Question #6: Can I play the female role, and you the male role?
Answer: No. I don't understand this new trend of people claiming they only play one gender, it's even worse when you claim you can't play male roles. I find that unbelievable, I play both male and female roles and expect my partner to do the same.

✦ —Question #7: Can you explain the types of roleplay you do?
Answer:
A). Basic: One fandom or original of our choosing will be the subject of the roleplay. The two of us will portray three sets of characters each: OC/Partner's love interest(s)/Side characters.
B). Double: In the case of a partner who wants to roleplay more than one thing, I will consider doing more than one roleplay.
C). Split: If we wish to roleplay fandoms from one another, that can be arranged. I will only honour what you want for your portion if you do the same for me.

✦ —Question #8: I dislike plotting, can we simply start and see where that takes us?
Answer: No. I am very strict with this rule, I don't like starting storylines without direction. I'm not saying that we must sit and write out the whole story, but at least let's have a starting point, and some beginner plots that we can expand upon. If there's nothing to work with, then I can't produce anything. Also, for goodness sake, please assist me in plotting, it's not just me doing all the work. Please contribute your thoughts and ideas, I don't care what just add something. Also, contribute to the entire plot, not just your portion. I'm not going to initiate everything.

*I will add to this as I see fit.

Respect my limits and I'll respect yours.

This list will be updated when I see fit

If it's not on my list, don't ask me about it, no offence but you're wasting my time and yours.

Please acquaint yourself with my rules before messaging me. Failure to comply with them or in the instance of repeat offences will result in the termination of the roleplay.
Love interests are written in order of preference. If there is only one listed then that's the only one and I won't change it.
Listed above are the fandoms I would be interested in writing for, with them being characters who I wished played against my OC. In return, I will play a character opposite your own OC.

Please try to have at least two choices when contacting me. I will be thrilled if you have more than that.

In all seriousness don't contact me if you're going to ditch. I'm just tired of getting excited over requests and then getting dropped. It's even more disappointing when it's something I was looking forward to or spent hours writing a starter. If there's something you want to be included or omitted let me know. If you need to step away from the roleplay, let me know. Please don't just stop replying or delete me or whatever. Now, if you haven't heard from me within a week or two send a follow-up message; I cannot stress this enough. Sometimes it's school, other times it's my health, and there will be days where I don't have the strength to reply. Then, sometimes it's simply something as simple as an email being misplaced or a technical glitch. Regardless, I will always get replies from my partners; it just might take me longer. If you cannot understand this, then I am not the partner for you.

As mentioned at the beginning of this request I am looking for something casual and stress-free. I'm not the quickest replier due to school and health problems. Which is why I ask that you not harass me. I don't mind if it's been a few days or more and you give me a soft poke (i.e. "Hey, I'm just checking in, etc). What isn't appropriate is sending me a string of messages in pursuit of a reply, getting angry with me for not responding, threatening to end the roleplay, or assuming that I've ditched because I haven't replied in a few days. When someone harasses me, I become stressed, when I become stressed, I will no longer want to continue the roleplay. I will simply end things altogether. Again, I don't mind a light nudge or friendly ask. Most days I'm up for OOC talk, even if the roleplay is on pause, but anything else will not be tolerated. I'm tired of it.

Be prepared to plot.

Split roleplays are an option

Double roleplays are an option

Plot Candies: Fandoms, Canon, Real-world meets the Fandom world(aka Characters from a fandom transported to the real world or vice versa), Action, Adventure, Superhero fiction, Crime, Fantasy, Supernatural, Urban Fantasy, Dark Fantasy, Epic/High Fantasy, Magical Girl, Alternate Universe, Horror, Mystery, Romance, Slice of Life, Thriller, Psychological, Drama, Mythology, Fiction, Tragedy, Time Travel, What-If (prompts), Married-Life, Pregnancy, Family, Crossovers, Reverse Harem
Genres and Themes that are a no-no: Science Fiction, Western, Post-Apocalyptic, Dystopia, Historical, Mecha, Zombies.

Upon contacting me please make sure to do the following. First, I believe that first impressions matter and therefore would appreciate if you could please introduce yourself to me. I find when people contact me with simply "Want to RP" or "RP?" to be very off-putting and therefore leave me with no desire to return the message. Second, please include the following information: what you're interested in writing for, any limits that you may or may not have (this one is important because I know everyone is different) and what type of roleplay you're interested doing. Lastly, it would be nice if you could include any ideas you may have. If you don't have any that's okay, if you don't be shy to share. Thanks. ❤