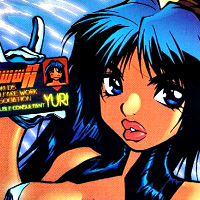 Invitation Status

, , ,
Posting Speed

Speed of Light, Multiple posts per day, 1-3 posts per day, One post per day, 1-3 posts per week, One post per week
Writing Levels

Beginner, Elementary, Intermediate, Adept, Adaptable
Preferred Character Gender

Male, Female, Futanari, , Primarily Prefer Male, Primarily Prefer Female, No Preferences
Genres

Fantasy, Scifi, Modern, Magical, Mecha, Furry, Anthro, Horror, Historical, everything really.
Never before had the Evil Eye Galaxy seen a meteor such as the one that smashed into the Spiral Serpent, destroying sixty-eight percent of the ship's mass. The velocity rocked the ship as meteor debris busted through the exterior, spitting hundreds of passengers out into space. Explosions rumbled the ship, tossing it's passengers wildly like ragdolls. The ones lucky enough to have been on the far side of the Spiral Serpent had managed to conceal enough airlocks, shutting out space and explosions. The dead littered the halls, but that was the last thing to worry about. Upon having awakened, the soldiers realized the unarmed crew-members were exposed to the prison and asylum sectors. As the survivors realized their situation, it also became clear the captain and pilots had died in the chaos.​