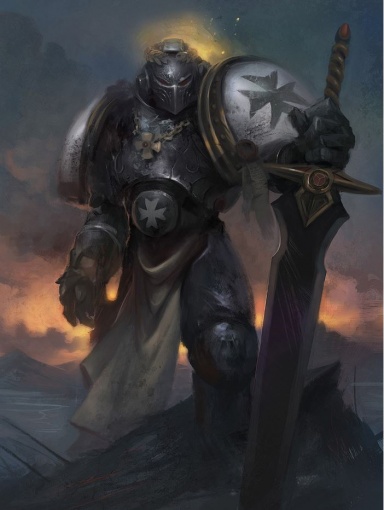 Lore Fanatic
Original poster
Posting Speed

A Few Posts A Day, One Post a Day
Writing Levels

Adept, Advanced, Adaptable
Genders You Prefer Playing

Male
Playing Style- Passive or Aggressive

Depends, have times where i can be considered both. It depends how passionate i am about a topic
Favorite Genres

Fantasy, Si-Fi, Magical, action, romance (Am kinda a sucker for it),
Having watched the show and absolutely loving the series i have thought of an idea to have an rp for SDS. For fans of the series i hope to make this an interesting rp.
Setting: The Seven Deadly Sins will be apart of the story but not directly. Happening long before the events of the first or second season the Aspects were a long forgotten order. Warriors not unlike the Seven Deadly sins themselves but wielders of a special power and a specific Aspect. Each member being bound by their perfected skill and will be found enacting their purpose whenever they can. Though the Aspects are the builders of peace they are no strangers to war. For conflict is the catalyst of creation. They were made with the land. And if to be balanced they must have an opposite. The Impure, these warriors and fiends are the bane of existence. They feed off of the darkness in people and unless defeated it is inevitable the land will be barren, lifeless for all time. Only the Aspects can defeat them, only if they were awakened.
The time has come for the Aspects to rise again after so long. To stand among the innocent and the lands they helped to preserve. You hear that? Time to wake up warriors of old.
*** If you have no interest being an Aspect you are more than welcome to make a Holy knight or a possible ally to the Aspects. Use similar style in making a profile and skills. Powers may be what you choose but try to balance. Will have less sub-powers due to not being aspects but can have 1-2 ***
Aspect spots: Can be a code or base to follow. Does not have to be these exactly can be unique if you choose. However an Aspect can be a minor aspect under another. Such as a student or a lesser that has a similarity with their own doctrine. Such as an Aspect of Judgement having a lesser Aspect of Truth. Can be explained further if need be.
1) War
2) Judgement
3) Knowledge
4) Purity
5) Light
6) Life
If an ability using a physical weapon (sword, fist, hammer, exc.) it will be considered physical. If it is more like a Mage they will be using straight magic so it is magical.
**** All Races are allowed **** Forest Fairies, Giants, Humans, Druid, Exc.
Aspect Class:
(Main Power)
(2-3 sub-abilities)
Each character can have a main power and a set of 2-3 sub-abilities. Each main power must be unique and their sub powers can support and enhance their main or help them in other ways. They must stay true to their Title or skill. Their powers can be influenced by their bound aspect if you so wish.
You don't have to list all abilities just their names. However the main ability must be explained.
Each character can also have a weapon of Power. A special weapon that only they can use. It as well may grow their power but may hold a special ability of its own.
The possibility of a character being overpowered is very possible but if there are a lot of interest we can go over the strengths and weaknesses of your character's abilities.
Example will be a character i made and hope to use in this rp.
Name: Thassil, Aspect of War
Species: (Unknown, will be a secret for later in the story)
Height:6'7"
Power: Savage Conflict
- When activated Thassil is outlined with a savage red energy and his power is amplified. When fighting each physical strike he sustains is added to his power.
(sub-abilities)
- Desolate Strike - Is a strike that overdrives his power but is very short lived and only available for a few hits
- Volcanic Revenge - Has the ability to heat the ground causing it to turn into lava and or explode in the area he chooses
- Molten Guard - Heats his Armor to unbelievable levels turning to a bright orange (armor won't be melted) it reduces damage taken for a duration of time.
Special Weapon (Hammer) - called Desolation's Maw
- Enhances his ability to resist magical powers and keep his main power active but if separated his strength to resist high magical powers are severely lessened.
Weaknesses: if fighting a very powerful mage his ability to fight with magic will be severely hampered. His powers are great but non-physical magic is something he has a hard time with.
As a person Thassil is hard to trust. If he does he will show affection and caring. But he rarely if ever talks about his personal feelings. Having learned to seal it away even if this doesn't always work. Never speaks of his origins and is seen as very secretive about that topic.
Bio: Thassil is the leader of the Aspects. Having started out barely knowing any of them he found his strength and grew to care for his group. He started out as a hot headed warrior who had no guidance. Often being reckless and endangering lives. Over time he grew to be a calculated and experienced warrior though suffering his share of failures to make him so. He even now is a caring and strong leader but in combat an unrelenting force. However time brought him apart from the group. Being sealed into his chamber atop the mountains of Britannia he was given agelessness. Remaining immortal unless slain in battle. Now he sleeps waiting to be awakened by the other Aspects.
Last edited: