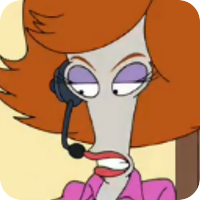 Can I transfer you to my manager?
Original poster
LURKER MEMBER
FOLKLORE MEMBER
Invitation Status
Writing Levels

Intermediate
Adept
Advanced
Preferred Character Gender

Male
Female
Genres

Adventure stories! They can be fantasy, modern, sci-fi, all kinds! Give me some good world travel stories and I'm all over it! I also enjoy romance stories and even though I tend to play females I love playing gay men.

The sun was finally setting on what had been a very long day for Sakura Musume. The bus had dropped the girls off at their hotel that was not too far from Tokyo Dome where they had a rather long concert. Amongst the girls was Mikoto, tired from a long day. She had really given it her all at the concert and danced her heart out. She also thought that she was seeing a bit of improvement from her previous performances and that made her proud.

Slowly she plodded out of the elevator as the doors slid opened and headed directly into her room. The back balcony had a beautiful view of Tokyo, all light up like it was and she could stand out there all night and look at it but she was schoolwork to focus on. As she closed the door to her room behind her and walked over to the desk where she had her books she decided that she might as well do it out on the balcony, what was the worst that could happen?

As she stepped out she noticed that her balcony was conjoined to the room next to hers. She wondered which of her fellow idols would be in that room, she hadn't had time to properly explore. She shook her head and sighed, her books called to her after all. She quickly sat down and opened her workbook, placing it on the little table that was there. Maybe I'll get a good look of those meteor showers that have been going on tonight...