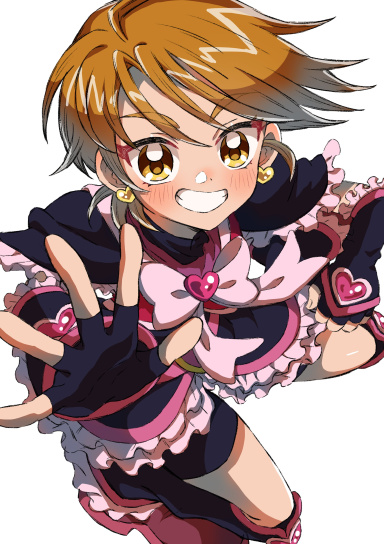 Ancient Iwaku Scum from 2006.
Original poster
MYTHICAL MEMBER
Posting Speed

Slow As Molasses
Online Availability

NEVER
Writing Levels

Adept
Douche
Preferred Character Gender

Primarily Prefer Female
Genres

Surrealism, Surreal Horror (Think Tim Burton), Steampunk, Sci-Fi Fantasy, Spaghetti Westerns, Mercenaries, Dieselpunk, Cyberpunk, Historical fantasies
Episode One: Painted Sparrow
​
So this is the low down about the world.



As you can see, it's in ruins or for some reason, it's on fire. I think it is more for dramatic effects, but I'm just the narrator of this plot. Anyways, this rock is in bad shape right now. That's because 200 years ago, there was a big old fire storm between two large kingdoms about whom had the right to mine for some magical element called "Star Rifts." The working theory is that is comes from the blood of the Sky People that fall from the heavens. Where these star people died, the land became blessed with their magical auras since no one could survive a fall from that high.

When mining began, the Oren Kingdom and some Other Place began duking it out. With rockets, tanks, and other things that cause a lot of pain. This was all before my time, so don't go pointing flaws out in my narrative, got it? Anyways, of course, the nameless other place lost this conflict and was burned off the planet forever. In modern times we call it the Rift Wars.

Now I'm gonna jump to 90 years before the present. Other than a few oil embargoes and sea gulls there hasn't been much going on around these parts, save for the final phase of the Rift Wars. In order to end the war, a successor to the Tsar of Oren decided that he needed to proclaim that the throne had been ruled by an illegitimate son and had to be replaced with someone of a proper bloodline.



Upon coming to power, he blew what remained of the Other Place to kingdom come. A few weeks later, peace was made but various smaller villages were formed from the Other Place. The Tsar hoped to wipe all memories of the war from the memories of his peoples, so he created a "democratic" system allowing for survivors to become citizens of Oren. Of course, the only way to become citizens was to fight your way to the top.

I'll explain more about the Star Rifts and the Star People as time goes on. But for right now, that has nothing to do with our story.



We're going to start in a small village on the coast of the J'ino Sea. It's a small hamlet called the Painted Sparrow, were our main character, Jonathan lives. Let's see how his journey is going thus far...