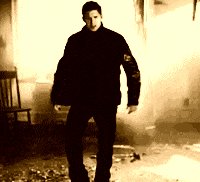 Edgepeasant
Original poster
DO not contact me if you're a teen member. I prefer to roleplay with other adults.

Ok I have a plot for a semi-au Bourne Legacy role play.

If you might be interested please send me a PM or post here.


I do have the basic plot and I do like twists in the plot so any ideas you may have when I share the plot or during the role play I am open to hearing them.

There is action/romance and maybe semi fantasy/scifi based depending on you.
Last edited: