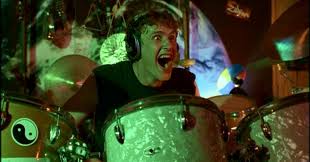 ADHD Whirlwind
Original poster
Invitation Status

Looking for partners
Posting Speed

Multiple posts per day
1-3 posts per day
One post per day
Multiple posts per week
1-3 posts per week
One post per week
Writing Levels

Intermediate
Adept
Advanced
Adaptable
Preferred Character Gender

Male
Female
Nonbinary
Transgender
Agender
Nonbinary
No Preferences
Genres

Whump | Romance | Urban fantasy | Crime | College Slice of life | Action/Adventure | Fantasy
Hi there. Name's Alien! I'm new to the site, but, I've been roleplaying for about 6 years! I'm really lookin' to write my characters lately, so I figured I'd post a call!

A few things:
15-20 preferred. Adults make me kinda uncomfy, and I know I'll prolly make most of them uncomfy. I'm fine if you're a bit older or younger than my preferred range, but no one younger than 13 or older than 25, please.
I write in the third-person, past-tense. I don't really mind if you don't write the same way, just please tell me up front so I can know! I also write about 4 to 5 paragraphs (and often 200-500 words) on average or when I'm not matching my partner. Just a heads up!
I like to mess around in a few genres, but I'm a HUGE urban fantasy guy! But I can write in a lot of genres: high fantasy, medieval, slice-of-life, and quite a few more! Don't be afraid to throw them at me!
Feel free to check out my characters! This isn't an end-all-be-all list by any means, but these guys are who I'm most likely to play at the moment. If fantasy characters aren't your deal, I have no problem adapting them to other settings!
I'm a full-time student with a part time job, so I'm busy. Sometimes it might take me a while to respond, but it shouldn't usually be over 5 days. Please poke me if it is!
Psst, hey Bluestars! You can find my Bluestar thread here!
Plots!
Here are a few that I have lined up! We don't have to use these at all, I just keep 'em on hand for roleplay plots if my partners don't have any ideas.
Things that Go Bump -
Muse A is a small towns' local monster/cryptid, scaring the daylights out of people. The town hires a monster hunter to get rid of their problems, but, upon meeting the town menace, Muse A finds Muse B hard to capture. Is it just because Muse B is that slippery, or is there something else between the two?

I Spy - In a kingdom far, far away, Muse B is used to being the kingdom thief. An absolute fool with a heart of gold and a penchant for snatching it, they take from the wealthier merchants and distribute the wealth among their little band of friends, who then spread it out to the rest of the lower class. One day, Muse B is caught, and taken to trial before Muse A, the ruler of the land. Muse A decides to put Muse B's stealth skills to use and makes them a personal spy/bodyguard. Shenanigans ensue.

Slipped Away Again - Being a bounty hunter means getting your target and getting them fast. Muse A knows this well, but their current target is proving to be a bit of a nuisance. Actually…forget a nuisance. Muse B is a downright asshole, and a slippery one at that. The cat and mouse game between these two has gone on long enough…but they just can't seem to bring themselves to catch Muse B. Will Muse B use this to their advantage, or keep things the same as they've always been?

Seven Sea Stories - Pirate crews don't often take kindly to those who steal from them.

So, when Muse A decides it's a good idea to try and snatch something from the stand where the crew sells their wares when on shore, it ends with Muse A below the deck of the ship. Muse B, the captain, gives them two options: stay on board and try to work off the cost of even thinking of stealing from them, or be thrown overboard. Needless to say, Muse A chooses the first choice. Get ready for hijinks on the high seas!

On The Run - Muse A and Muse B figured they'd be fine. All they were doing was robbing the rich blind, conning them out of card numbers and bank accounts- and then sprinkling the wealth around…while keeping a bit for themselves. Best part is, they weren't really friends, so there'd be no strings attached or hard feelings if one of them was caught. It was the perfect plan!

Getting caught by the feds was a minor setback, though.

Now they're off, jumping from motel to motel, state to state, trying to figure out how to fix it all. And maybe even becoming better friends along the way.
That's all I can think of that's really important! Feel free to comment here, or PM me! I'll be sure to make a prompt response.
​
Last edited: