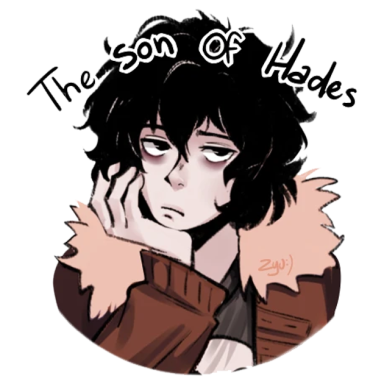 The One True Pibbles
Original poster
"MEN! TRIM THE ANCHOR AND MAKE MORE SAIL!"
exclaimed the red-coated pirate captain as he smiled giddily, marching onto the deck of the ship followed closely by members of his 'top crew'.
"We're on a tight schedule boys, so let's get a move on! We head Southwest, towards Peru! It's going to be a long journey lads, I suggest you hasten the preparation so that we can set sail before the hour is up!"
Captain Hopkins shouted, waving his right hand around in the air as he spoke to emphasize his point. The crew, although slightly disappointed they were no longer docked at Tortuga, the pirate capital of the Caribbean, could not help but feel excited at Hopkin's words. The smile, the whacky hand movements, and even the way he spoke about their heading could only mean one thing: he had found something of immeasurable worth to pursue.
"You heard the Cap'n, haul anchor and make sail! Caress the wind like she's your dancin' partner, lads! Soft and firm!"
called out a miscellaneous member of the crew before the rest of the A.B.S's got to work. Nodding at his crew's determination, Hopkins turned to Olivia, his first mate, and said
"Make note of the crew's determination. I think that lends itself to a whole 'nother slice 'a Ham on 'Ham Night', don't you think so?"
Hopkins then turned his attention to the rest of his 'elite crew' (or "Master's":, as he often tacked before their names): Joel the Surgeon, Michael the Master Gunner, Azza the Chart Master, Katrina the Sail Master, and Rand the Boatswain. He also took along the young Francoise, even though she was not a key member of his crew outside of trying to be as morally supportive to the denizens of the Princess Elizabeth. It was just that he did not exactly 'trust' the intimacy-depraved men of his crew with a young woman who knew not the cruelty of men's lust. Granted, the crew had essentially kidnapped her back when they first met, but Captain Hopkins always ordered that no harm come to her and any man seen trying to use Francoise for sinful, self-fulfilling purposes, was to be locked in the brig and dropped off at the next stop. It was never said that Captain Hopkins, although not as legendary a pirate as many who came before him, was not a gentleman. Even those who he killed or captured were respected by the Captain, honoured for their bravery or given special permissions until they were set free. Those who sailed with Hopkins respected him, as did those who pursued him. True, he had made many enemies, but it is another thing entirely to make those enemies respect the way you do things. Captain Edward Hopkins was not your typical pirate. He was something new entirely: a gentleman of fortune.
While he would have wanted to take along Master Hawkins, the young lad had seemingly fallen into a seasonal depression and would not move from the cabin. He did not speak to anyone, nor did he show up for the crew meals. Jim kept to himself, despite the fact that Captain Hopkins actually enjoyed his company. But since leaving the boy behind, Edward filled his position with that of an old, haggard looking man who was no more than fifty-five years old. The man was dressed like a captain, but his clothes were ruined and torn, dirtied from hours spent lounging around in the filthy streets of Tortuga with drink on his breath and a song on his lips. He previously smelled rancid, but Edward had kicked him into a barrel of laundry soaps to help wash off his stench before leaving. Not that it would have mattered, given the state of the crew. However, a few days at port always helped alleviate the smell, as the crew finally had time to bathe themselves without the risk of falling off the ship and being swept away by the sea.
But the old man, named Teague, was the very reason why Captain Hopkins wanted to head for Peru. Teague was rendered mute when his tongue was cut out sometime ago, back when he was a pirate captain himself. Through the use of sign language (one of the many forms of communication Hopkins had learned to understand in his travels), he spun the tale of how he and his crew had discovered the location of the ancient lost Incan city of Paititi. It was rumoured that the city was made entirely of gold and contained treasures well beyond count. If a thousand pirates dreamed a thousand nights of treasure, the amount of wealth they conjured would pale in comparison to the riches hidden with Paititi. However, Teague's ship was apprehended by a Spanish warship captained by an agent of King Charles II. His crew was killed and after learning of the destination, Teague was interrogated to discover the location of Paititi. When he refused to speak, his tongue was cut out and his ship was destroyed. While his maps and navigational charts were confiscated by the Spanish, they would do the king no good. They would lead the Spanish on a wild goose chase, just as it had led Teague's crew before discovering the truth behind Paititi's location from a series of riddles spoke by an Incan shaman. The true path to the city rested in Teague's memory, but with his tongue cut out and realizing practically nobody he encountered understood sign language, the former captain thought his quest was in vain.
Until Edward came along.
"Alright, crew meeting! Masters Olivia, Azza, Joel, Teague and Micheal, head to my quarters. I'll be there momentarily. Francoise my dear, could you see if Jimbo's done with his sulking? I'd like to get his input on this, but more so I need his compass to help figure out which way is 'Southwest' from here."
explained the Captain, patting the young woman on the shoulder as he asked her to retrieve the cabin boy/cook.
"Masters Katrina and Rand, you go make sure the Princess is all ready to go. Once everything's verified, tell Joshame
(NPC crew member)
to take us out of port."
commanded Captain Hopkins before he nodded and walked off to his cabin, eagerly awaiting his crew to assemble so they could plot a proper course.
"Way, hey, up she rises~

Way, hey, up she rises~

Way, hey, up she rises, ear-ly in the mor-nin'~"
quietly hummed Jim as he continued to cut up the apple in his hand, delicately wielding the knife to create perfect little slices. When he finished cutting up the apple, Jim grabbed the slices with the hand that previously held the apple and dropped them into a small wooden bowl for later consumption. This was Jim's daily routine: quietly sitting below the deck, preparing a meal for the crew, and occasionally singing a sea shanty to himself so that he didn't go completely mad. It was nice, to say the least. The music distracted his mind from thinking of not so pleasant memories and the isolation often gave him time to reflect on his life and the events which followed his mother's passing. Did he really make the right choice, joining with pirates? While Jim loved being free and the feeling he got while on the sea, he couldn't help but think about how things could go dramatically awry in a matter of seconds. Put on trial, hung, and having his body strung out as a warning to other pirates would be the punishment that awaited him if Edward and his crew were to ever be captured.
Shaking his head of the grim thoughts, Jim tried to continue his song, but he had lost his place. Grunting frustratedly to himself as he reached for another apple, Jim let out a sigh.
"Great..."
mumbled the young cook as he started over: new apple, new song.
"Tis, a damn tough life. Full of toil as strife, we whaler men undergo~

And we don't give a damn when the day is done, how hard the winds did blow.

'Cause we're homeward bound, from the arctic round, with a good ship tout and free~

And now we're bound from the arctic round; Rollin' Down, to Old Maui.

Rolling Down, to Old Maui, me boys. Rolling Down, to Old Maui~

We're homeward bound, from the arctic round; Rollin' Down, to Old Maui~"
Old Maui
​
Last edited: