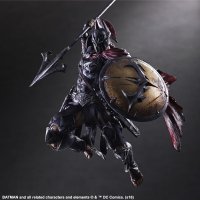 129% of people exaggerate.
Original poster
Collab:

Elle Joyner
"Don't attempt to adjust your screen. You are not experiencing technical difficulties… This is a cable hack brought to you by Replay, reminding you that the truth cannot be hidden, no matter how hard you try. I'm talking to you, Kaiden Hull. Mastermind of RIEF, monster under the bed. Four years is a long time comin', but you better believe it's comin', all the same. The world may think you're some sort of savior, but we know the truth. Those of us you broke and battered, the ones you left in ruin. We remember who you really are, and we won't be made to forget.
When Origin was released, you rose up like some sort of hero, crying for mutant rights. Pretending like your goals and ambitions aligned with
your kind
, while for years, behind the scenes, you had us massacred and abducted, experimented on and tortured. And for what? To build up the lie that we needed a champion to protect us… to guide us. You murdered your own brother, your blood. Kidnapped children to turn them into war machines. You engineered the toxin that started this mess, and now you want the world to look to you to lead them into an age of peace and prosperity?
We aren't buying it. You may have succeeded in breaking us down. You may have taken Keegan from us. But four years is a long time to rebuild, and whatever you expected, we haven't laid down to die. The people may be fooled by you, but we will never be…
My friends. Those of you with fight left in you, seek out the signal. Seek it out and follow it, and when you find it, you'll find us. We can't rebuild what we were without you…
Astroboy. I hope you're listening, wherever you are.... Come home. Garden won't grow without you, and you made a promise you need to keep."
The screen shut off, and setting down the remote, the Cuban rolled his neck, "This woman is becoming a nuisance. Wouldn't take us long to find her… Her program might be untraceable, but we've gotta have someone who can break down the firewalls…"
Sighing, Kaiden crossed his arms over his chest, "We lost that man four years ago, and the other that would have made this so much easier is gone, too. Find a way, even if it means targeting the ones she cares about. Any leads on the others?"
"In the wind." It seemed to take a concentrated effort not to sigh, as he straightened, "Maybe we ought to reconsider your speech today? A televised address, sir? It's the perfect window for these idiots to put their fingers in the works… jam up the whole process. You've come a long way… Washington's looking at the bill for Mutant Voting Rights… Your followers are in line...ready to do whatever you tell them to. If this Replay bitch manages to get in the way…"
"And she will. One way or the other, she'll get away. Always does."
Kaiden turned to watch a woman step from the shadows, "Alys is right. We won't pin her down any time soon," he walked over to a table and leaned against it, "If there's anything I'm confident of, it's my ability to stay a step ahead of fools. We aren't canceling the speech."
Eyes flickering briefly over to Alys, Isaac nodded, "Then we need to be smart about this, sir. Utilize our advantage… Minimize the risk."
"I've already considered all the possibilities. Like I said, I'm steps ahead of anything they could come up with," Kaiden replied, "but if it eases your mind, work with whoever you need to in order to institute whatever measures of security you'd like."
"I'll need a few minutes before hand. That's all…" Rising from his seat, he nodded, "Otherwise, everything appears to be running according to plan."
"Take all the time you need," Kaiden returned, "Alys will see to our Replay problem the old fashioned way."
"Excellent." He glanced to Alys again and smirked faintly, "I'm sure she'll have no trouble making an impact."
"And I'll even have fun doing it," she flashed a genuine grin, "I'll get on that right away."
"Oh, and Alys," Kaiden stopped her, "The whole family this time."
"Ooo," she cooed, "You know just what to say to me to make me all tingly," she started back toward the door and threw a hand up, waving behind her, "I'll see you around, boys."
Rolling his eyes, Isaac smirked as she left the room, before turning to Kaiden, "Right. I'll get started on the other business. Just be sure to come see me before the speech… and don't forget your notes."
"Don't worry yourself sick, Isaac. Like I stated already, I'm two steps ahead. Rogue does nothing that I haven't anticipated. Having said that, I appreciate the care you're taking to ensure my safety," he smiled and straightened, "Today marks the beginning of a new dawn. From this day forward, we'll no longer have to hide in the shadows. We can finally come into the light once more. If the world only knew what changes were coming."
"Rogue… No sense callin' them that anymore, is there?" Isaac added with a smirk, "It's a change I think a lot of people are gonna wanna get behind, sir. I'll see you at the show." With a small salute, Isaac turned and followed in the wake of the blonde.
Isaac was right. Rogue was no more. Gone. Crushed beneath the wheels of his machinations. Decimated by the loss of their leader...his brother. Pulling out his wallet, he removed a worn photo of a beautiful brunette in a field of red flowers. Everything he did..the innocent lives lost… sending Ays to finished off Keegan… all of it was to ensure no one else suffered as he had. Bringing the photo to his lips, Kaiden gave it a lingering kiss before he tucked it back in his wallet.
"Soon," he spoke softly as he patted his wallet, "You'll see, Miranda. You'll see."

Elle Joyner

Mobley Eats

CloudyBlueDay
WingWong

KatSea
Last edited: