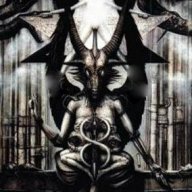 Certified Subdomain
Original poster
LURKER MEMBER
MYTHICAL MEMBER
Posting Speed

Speed of Light
Writing Levels

Douche
Preferred Character Gender

No Preferences
RISE OF THE RUNELORDS​








"Like no other land I have visited in all my vast and fevered travels, here in Varisia art and environment are truly one. The monoliths of a mysterious and romantic people weather the ages, telling the voiceless tales of a race lost to silence. Each inspired day colors the skies in vivid palettes of placid blue, raging red-orange, and sorrowed gray—heavenly emotions painted across an endless, cloudless canvas. Even the natives live like masterpieces on display, their tattoos becoming the likenesses of their lives, their dances telling their endless tales, and their wisdom tempered by murmured harmonies echoing from both past and future."



—Cevil "Redwing" Charms Esq., Eidolon​






| | | | | |
| --- | --- | --- | --- | --- |
| 1. Cathedral | 2. Boneyard | 3. The White Deer Inn | 4. The Way North Library/Maphouse | 5. Jeweler |
| 6. Junker's Edge (Dump) | 7. Gorvi's Shack (Streetcleaner) | 8. Sage | 9. Locksmith | 10. Garrison |
| 11. Town Hall | 12. Savah's Armory | 13. Risa's Place (Tavern) | 14. Rovanky Tannery | 15. Red Dog Smithy |
| 16. The Pillbug's Pantry (Herbalist) | 17. Bottled Solutions (Apothecary) | 18. Cracktooth's Tavern | 19. House of Blue Stones (Temple of Irori) | 20. Glassworks |
| 21. Sandpoint Savories (Baker) | 22. The Curious Goblin (Bookseller) | 23. Theater | 24. Carpenter's Guild | 25. Lumber Mill |
| 26. General Store | 27. Turandarok Academy (Orphanage) | 28. Madame Mvashti's (Seer/Historian) | 29. Grocer's Hall | 30. Vernah's Fine Clothing |
| 31. Wheen's Wagons | 32. Scarnetti Mill | 33. The Hagfish Tavern | 34. Valdemar Fishmarket | 35. Market |
| 36. Meat Market | 37. The Rusty Dragon :Inn: | 38. Goblin Squash Stables | 39. Two Knight Brewery | 40. Mercantile League |
| 41. Sandpoint Boutique | 42. Fatman's Feedbag (Tavern) | 43. The Pixie's Kitten (Brothel) | 44. The Feathered Serpent (Oddities) | 45. Hannah's (Midwife) |
| 46. Shipyard | 47. Valdemar Manor | 48. Scarnetti manor | 49. Murasaki Manor | 50. Deverin Manor |






ASHEN RISE: A limestone tor, home to uncommonly aggressive ravens and crows.

RISTON'S POND: Named after an eccentric Varisian druid, whose spirit still haunts the shack on the east shore. Goblins from Mosswood often fish here.

BRINESTUMP MARSH: Unexplored swampland infested with giant insects, goblins, and other unpleasant monsters.

DEVIL'S PLATTER: Home to the Birdcruncher Goblins (non-aggressive) and nocturnal, devil-worshiping Bugbears.

DRAGON'S PUNCHBOWL: Bowl-shaped island where Wyverns roost in caves. Rumors hold that a dragon visits the place once or twice a year for unknown reasons.

EGAN'S WOOD: Pine woodland once owned by a local eccentric named Egan. Giant spiders infest it.

FARMLANDS: At any given time, at least 2 or 3 farms need help in running off predators or goblins.

FOXGLOVE MANOR: Home of Aldern Foxglove.

GRUBBER'S HERMITAGE: A small, isolated island of lepers, ghosts, and hostile fishermen. The island has recently fallen silent, but no one has investigated, despite sightings of strangely large numbers of carrion birds nearby.

HABE'S SANATORIUM: A mental asylum build by a rich doctor, Erin Habe.

HAG'S PLUMMET: A popular place for secret lovers and tragic suicides.

THE MOORS: Ashen Moor (low-lying), Bleaklow Moor (high altitude, ghoul-infested) Whisperwood Moor (large and foggy). Goblin dogs, wolves, worgs, and worse hunt here.

MOSSWOOD: Goblin-infested redwood forest. The Mosswood tribe remains the largest of the Sandpoint goblin tribes, but the tribe is constantly killing each other over which god is da best.

NETTLEWOOD: A forest of nettles and thorny underbrush.

PAUPERS' GRAVES: An old Varisian gypsy graveyard. Those who died during the construction of Sandpoint were buried here. Now inhabited by ghouls.

THE PIT: A sinkhole rumoured to be full of all kinds of monsters.

THE PYRE: Ancient Varisian ritual site (no longer used)

RAVENROOST: A ragged wasteland. Not a lot lives here apart from relatively harmless wild animals.

SHANK'S WOOD: Small pine and eucalyptus forest. Seven Tooth goblin tribe claim this forest as their territory.

SOG'S BAY: Bay of many shipwrecks, giant crabs, and other tidal predators.

THISTLETOP: An island infested by the Thistletop goblin tribe.

THE THREE CORMORANTS: Three towering sea stacks protruding from the waves and covered in eucalyptus and cypress forests. Harpies dwell here.

TICKWOOD: Pine and redwood forest, infested by ticks and boars. Popular with hunters.

THE TORS: Stretch of nooks, caverns, and old Varisian tombs. Popular with adventurers/explorers.

WHISPERWOOD: Towering redwood forest, rumoured to contain Thassilonian ruins. Most explores fall prey to the wolves, bugbears, and bandits.

WISHER'S WELL: 30ft stone tower with flooded chambers below ground. Monster-infested.
Last edited by a moderator: