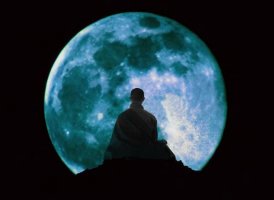 The Bartender
Original poster
This thread is meant to bolster your spirits. So whenever that voice in your head says that you aren't a good writer or you should just give up, come here to make yourself feel better. You can also find some well needed advice and wisdom about life as a writer here.
Speech by Neil Gaiman, author of Coraline, Stardust, the Sandman series and American Gods on Making Good Art
"
Katie Dilts:
Write. Write when it hurts. Write when it feels good. Write when you want to. Write when you don't. Write when you have a direction. Write when you have no idea where it's going. Write when you want everyone to see. Write when you want to keep it to yourself. Above all, write for you. Too many writers write solely what they think their readers want to hear. Write truth. Your truth. Whenever a great piece of work is written, the world takes notice. Sometimes the world just takes longer than we would all like."
"
Glenn Hameroff:
Fall in love with rejection. Everyone starts off their career bemoaning their receipts of these daggers to the heart. I took the opposite strategy. I wanted as many as possible—organized into a folder with plastic pages. Editors who invested more into their rejection notice received a full-page display. Mimeographed rejection notices received a poorly constructed collage. The dichotomy of rejection so occupied my mind that when I received an acceptance letter, it was simply a matter of fact. I even wrote an essay about the variety of rejection notices, which was quickly and impersonally rejected. Take joy in rejection notices."

Quotes taken from
Words of Encouragement
Writer's First Aid