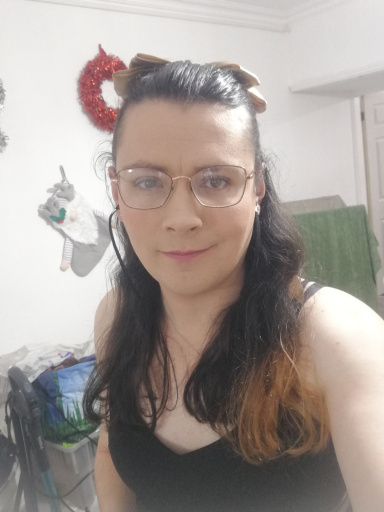 Half Full
Original poster
Roleplay Invitations

Group Roleplays, One on One Roleplays, Private Convo Roleplays
Posting Speed

A Few Posts A Day, A Few Posts a Week
Writing Levels

Adept
Genders You Prefer Playing

Male, Female, Transgender, Androgynous, Primarily Prefer Female
Playing Style- Passive or Aggressive

Mixture, a little more aggressive when needed.
Favorite Genres

Super Hero. Comic Book. Science Fiction. Romance.

Note: As plans are developed, this page (or later some sign-up, group, or ooc page) will be updated with all of the relevant information.
Premise
Aliens with
powers
fight for sport, prestige, military conquest, religion, or any other reason they can think of in a
far away galaxy
. All sentient species by this point will have either developed or been granted the technology for
interstellar flight.
There will be multiple alien species designed for you to choose from and you are always welcome to pitch me some ideas for more.
Style
Thematically some kind of mix of Dragonball Z, Seven Deadly Sins, Warhammer 40K, and Dungeons & Dragons. A group of people form a group (or party) to take on an immense enemy across a prolonged story arc. Develop their characters, learning new powers, with super attacks and signature moves, having epic transformations, and maybe a few fighting tournaments along the way.
So Far...
Thus far, I have notes/plans for five alien races. You can view my full notes here,
in this Google Doc
, if you want to read through them all. But basically I have two variations of a Saiyan-like warrior race; one better at hand-to-hand combat and one better at the use of energy blasts. I have a race of gigantic red-skinned, four-armed, monks seeking a balance between body and mind. I have a nearly extinct race of cat people who are capable of creating illusions are dangerous stealth hunters. Then I have villainous race of crazy zealots with telekinesis and telepathy.
Energy
A term used in all of my notes and, I suspect, in the coming roleplay too. The way I see it is something similar to
ki
in DBZ,
chakra
in Naruto, or just force of will that has taken a physical/visual form. So far, in my notes though this is not set in stone, there are two types of energy. Physical energy and mental energy. Physical energy is typically associated with performing physical feats, attacks and beams, and things of that sort. Generally bearing an orange colouring to it. Then mental energy I have associated with telekinesis (for example, appearing as a purple glow around an object you are moving with your telekinesis) and telepathy (such as eyes turning purple when looking into or contacting another's mind) and generally any mental or psychic-esque powers. There are other colours of energy that I am toying with the ideas of: Such as radiation-sourced energy being green, light-source powers having a blue energy, and some form of rage energy that is red.
Let me know what you think x
Last edited: