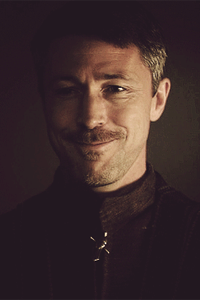 A thought often makes us hotter than a fire.
DONATING MEMBER
Roleplay Invitations

Not Taking RP Invites at this Time
Posting Speed

One Post a Week, Slow As Molasses
Writing Levels

Adept, Advanced, Prestige, Douche, Adaptable
Genders You Prefer Playing

Male, Female
Playing Style- Passive or Aggressive

Usually aggressive, but can switch to passive if it makes sense for the character/scene.
Favorite Genres

Fantasy is my #1; I will give almost anything a chance if it has strong fantasy elements. Post apocalyptic, superhero, alternate history, science fantasy, some supernatural, romance, and a few fandoms (especially Game of Thrones) are also likely to catch my eye.
Genre You DON'T Like

Horror, western, pure slice of life.
Hello, Iwaku people. It's time to have a little talk about an uncomfortable subject: dealing with creeps on the internet. We have recently had some troubles with creepy people bothering members of Iwaku, both on the site and on Discord, so it seems prudent to put out some helpful information about what you can do about it and what we can do to deal with these people. The key part of the equation is
you
, the average Iwaku member, because without you guys notifying us that these people are out there then we have no idea that there's a problem in need of fixing. Hopefully this PSA will help give everyone who reads it an understanding of how they can help make Iwaku a safer and better place by aiding us in getting rid of creeps!
What does "creepy people" mean, exactly?
The kind of creeps we've been dealing with lately, and the ones that tend to pop up around roleplaying sites in general, are people with one goal in mind: sexual gratification. They seek their own pleasure with no regard for another person's comfort or safety. Sometimes this means they just want to roleplay their specific kinks with you (which can be fine if they don't get pushy and demanding about it or insist on telling you about how they touch themselves when reading your posts or similar creepy behavior), sometimes they want to write cybersex with you, and sometimes it goes way beyond that and they will seek to blackmail you into doing things like sending nudes or stripping on a webcam. These are all things that have unfortunately happened to people here on Iwaku, and though the more severe stuff is rather uncommon we still need to get your help in making sure that these creeps are swiftly dealt with then they
do
spring up. The latter form of creepy person might also push for some kind of real life meeting, or they might try to groom a minor into meeting them in person for the sake of having sex. These are also things we've seen people try to do on Iwaku, and yes it is just as horrible as it sounds, but luckily they are very rare.
How can I spot a creep?
There are a few hallmarks of creepy behavior that you can look out for in order to identify them. However, it is worth noting that not all creeps will be so blatantly obvious, and sometimes people will do these things because they are just terrible at social or roleplaying etiquette. That said, here are the three most common behaviors of creeps we've dealt with on Iwaku.
Mass Messaging. One common tactic of many varieties of creeps on roleplaying forums is messaging people propositions for smutty roleplay with little to no warning, especially with a heavy focus on specific fetishes. This isn't meant to shame anyone, but if you randomly message dozens of people with a proposition to roleplay your fantasy scenario without even bothering to first check if they're interested or even available then you're probably a creep. This is not to say that PMing people and asking if they're interested in roleplaying is inherently bad, or even that sending many such messages in one sitting is bad, but if you're doing it without any regard for their actual listed interests or if you're opening with a smutty scenario that includes not-so-socially-acceptable kinks then it's a problem even if you aren't trying to creep on people. The creepy shotgun approach to seeking roleplay partners is meant to grab as many people as possible, and as such they tend to be done randomly based on shallow criteria like whoever happens to be on the list of currently online users or anyone with an attractive female in their avatar.


Pushing Boundaries. Creeps also have a penchant for disregarding other people's boundaries. Fetishes are another good example here: if someone randomly brings up their fetishes in a conversation that was about something else entirely, or they continue to bring them up after you've made it clear you're not comfortable with that discussion, they're being creepy. If they try to push you into roleplaying something that you've said you don't want to do, that's also being creepy. Sometimes people might initially come off as a little creepy because they'll get into fetish talk out of nowhere, but the real key here is how they behave after being told you don't want to hear about their fetishes: decent people will stop, creeps will not.


Manipulation. Creepy people also tend to be very manipulative. Once they catch someone willing to respond to whatever messages they send out, they're usually very pushy and demanding and act like they're being victimized by you not responding fast enough to suit them. Playing the victim is a favored tactic of a creep trying to get you to do whatever it is they want for their sexual gratification, and it's something we've seen come up in damn near every instance of a creepy person that has been reported to us. It is not uncommon to see such people using talk of depression and suicidal thoughts as their main manipulation tool. To put it bluntly, if someone says that they're thinking about killing themselves but a sexy smut post from you will make them feel better, that's just someone being a pathetic pervert, not someone who is actually suicidal. The "woe is me" angle is also often used to try to coerce people into voice chats and video chats, and also used to get people to give up personal information that can be used for blackmail.
The above is far from an exhaustive list of their behavior, but it's a good baseline for the general types of things they do. We've also seen creeps who are more subtle about it, taking their time to slowly convince a target to do whatever it is they want rather than trying to force it, but they are luckily also pretty rare. The key to spotting creeps is to be aware of your own comfort zone and to take notice when someone is trying to push you past that boundary. You should always stand up for yourself in these situations and tell such people that they need to stop. If they are a decent person then they will indeed stop, but if they don't stop then they're a creep or some other breed of bad person and you should definitely not tolerate their behavior any further.
What should I do to handle creeps?
If you end up in the unfortunate position of encountering a creep via your presence on Iwaku, be it on the site or elsewhere, there are some things you can do to make sure they get dealt with on Iwaku and to keep yourself safe from them.
DO NOT just ignore the creep! This is the #1 thing you should definitely not do in regards to a creep, thus its place at the top of the list. While you may be able to spot a creep in their initial message(s) and know to stay the hell away, the unfortunate truth is that a lot of people don't and can get sucked into the manipulative vortex of a creep without realizing what's happening. Also, as we have discovered in talking to people who got creep-messaged here on Iwaku, there tends to be a general belief that the message sent to you was a one time weird thing. It's almost never actually a one time thing: I spoke of creeps messaging dozens of people in a shotgun approach because we have seen and confirmed many creepy people doing exactly that. So even if you are confident in your ability to avoid creeper problems, you should help out everyone else who might become a victim of their bullshit by reporting them so they can be caught and stopped ASAP. You will NEVER get in trouble for reporting someone with a legitimate concern, even if it's just a gut feeling of something being not quite right, because we would rather get hundreds of reports that go nowhere than miss out on stopping a creep before they get their hooks into someone.


Collect evidence before blocking them. As tempting as it might be to just leave conversations and block people immediately when they get creepy, one key thing you can do to make it easier for us to get rid of them is to collect all the evidence you can before throwing those walls up. In Iwaku PMs you can't access them again after you've left, on Discord it's a real pain to see anything posted by a person you have blocked, and other places do similar things. It can make gathering information hard or outright impossible, and because we try to be fair and impartial in rules enforcement we can't actually do anything if you don't show us proof of a person being a creep. We really do want to get rid of such problems in our community, and we can really only do so with your assistance, so please grab chat logs or screenshots before ditching the creep and send those in with your report. After recording and reporting, you should definitely go ahead with blocking the creep wherever they have contacted you. See this Resource for a guide on how to report and ignore people on Iwaku.


Avoid giving creepy people reasons to target you. I know that sounds like some shady apologist nonsense, but what I'm getting at is just Internet 101 advice: BE CAREFUL WITH YOUR PERSONALLY IDENTIFYING INFORMATION! While many creeps do just go with that shotgun blast approach that I described above, some are more discerning and sort of hunt for targets, which can often mean looking for real life information on people to see if they're attractive enough to creep on. Yeah, I know, it's weird and pathetic, but that's kind of the whole theme with creeps. It's also just good practice in general to be careful with your info on the internet for non-creep reasons, so you ought to just kill that whole flock of birds with a handful of easily flung pebbles. You should avoid giving the following things to strangers or posting them in public places: your social media accounts, email addresses, information about where you live or work, your real name, and any photos you've taken on a device that stores current location information in those photos (which means basically every smartphone and modern camera, go look up 'photo EXIF data' if you want to see how that works). Better safe than sorry!
What can Iwaku do about creeps?
Nothing at all, unless we know they exist. That's the main point of this PSA: we rely on the members of Iwaku to let us know when there's a problem, and you have the power to ensure such problems are actually dealt with by simply informing us that the problem exists. Once we DO know about them though, it's a pretty straightforward process.
Depending on the severity of the creepiness, there are a few steps we might take. The first, if someone seems plausibly just bad at social cues rather than determinedly creepy, is a message telling them to knock if off because that behavior makes people uncomfortable. For repeat offenders or more severe cases, we send them a more serious message and a warning that continuing this behavior will earn them a ban. For the worst cases, especially those whose behavior violates the law (such as adults trying to write sexual things with minors), we make use of permanent bans. Whenever someone is permanently banned, we also keep a lookout for alternate accounts they have created and we instantly ban those as well. Banned folks also get banned off of our Discord server, but it's always a good idea to block them anywhere off-site they have been bothering you and reporting them with that site/program's own report features as well.
Speaking of off-site venues, it's worth noting that creepy behavior is one the few things that can be done off-site that will get us to take action on Iwaku. Even if it's done somewhere totally unrelated to Iwaku, like Facebook private messages, we don't tolerate people being creeps toward our members. Such people are not welcome on our website even if they manage to keep all such behavior off of it. Iwaku is meant to be a comfortable and welcoming place for everyone, and banning creeps is an integral part of keeping it that way.
Oh, and in very severe cases involving law-breaking creepiness, we might contact the relevant law enforcement agencies. It has happened before, and I'm sure it will happen again. This is usually only done for persistent creeps who go after minors, but sometimes other creeps earn it as well. It's not something we enjoy having to do, but if someone proves to be bad enough to earn it then we make sure to take action and ensure that the folks with the authority to handle the problem are aware it exists.
As always, feel free to leave questions and comments in this thread.