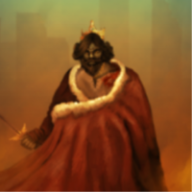 The Burger King
Original poster
FOLKLORE MEMBER
Genres

Fantasy, sci-fi, post apocalyptic, parody.
I'm not talking about that section dedicated to those random whacky games, I'm talking about games played on a board, ala Monopoly and such. Also, things like Jenga that are technically not board games can be mentioned too.

Which board games ones are your favorites and why?

I lean toward Monopoly personally, played so many epic games of it and I was the local champion. :P Just like it, even if there is a fair amount of luck involved it's about managing your cash and knowing what to buy and what not to buy. Sure it take a while but it's always fun when you've got a big group to play with.

Not many other board games continue to hold my interest like that though..Jenga also is amusing but eh, don't play it often or even have own it.