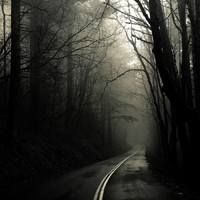 That Alley Down the Road...
Original poster
Invitation Status
Posting Speed

One post per day
1-3 posts per week
Writing Levels

Intermediate
Adept
Advanced
Adaptable
Preferred Character Gender

Primarily Prefer Female
No Preferences
Genres

Anything with Youkai, Japanese culture, Fantasy, Realistic, and almost all Originals (Except Touhou)
This game is now open to new players.
This is a mature-rated game for its illicit play time, caterwauling fiascoes, and gratuitous violence that may or may not be distributed around this world. With that, please take this in dire consideration. Should thou be moved with such, please be kind to remove thyself with this fear.
​
* Some of this information is a work in progress. As such, please be courteous of the lack of content.
The Stars of Holy Retribution
​
M
any a millennium ago, a scientific phenomenon that humans don't the big bang theory, and loan strikes interest in many scientists. Whether god made Earth or science itself boiled controversy that would take the world by surprise. Before the composition of the planet, many a deity came forth to monitor the civilians. One common theory states that Earth was made of compiled particles, and then cast the extra proportion back into the starry galaxy.
The belief about a new planet sparked like a wildfire, even in Earthly Social Media. Out of the million theories, only few were valid statements. After Earth's Fourth World War, a "fragment" of Earth was said to be torn apart and shifted into the galaxy belt. In close inspection, a shining crystal crumbled into pieces of rock. No-body of Earth knows what beauty would evolve from something unorthodox as a gargantuan crystal.
The believers of Creationism believed God molded the crystal with the elements of Earth to make another planet that is equal to the size of Earth--REGALIA.
After God made the Regalian Earth, he walked away, hoping to let nature take place. Immediately, polytheism sprouted like a beautiful flower. From the "New Earth", history will be recreated, and improved with new-found technology from the Earthlings. Many a qualm pervades for the next planet of the solar system....
But not every planet faced extinction....
The mere exception to the evolution is Earth. The planet Earth became overpopulated, having over a trillion offspring per year. The overwhelming population has caused the government to execute innocent lives to make room for foods. Farming crops became bare, and South Africa was overcome with a drought. The Earthlings have yet to deport their people to the new land. Earth is so technologically advanced and populated, its inhabitants struggle to receive daily rations for their benefits.
Thanks to the Regalian Goddess of Light And Time, Mephisto has promised a better life for the humans. To accommodate their economic crisis, the governments initiated REHA (Regalian Evolutionary Habitat Adaptation) groups and agencies to remove at least 1/8 of the growing population a year. REHA is designed to import humans to the new kingdom.
But is Earth
truly
safe from its crisis or the REHA agencies? Only the minds of the new Earthlings have yet to reveal the truth....
ONLY YOU CAN MAKE THE UNIVERSE COME TRUE.
PREREQUISITES
What is Expected From Each Player
​
I: This is the first book to
The Silver Wars
franchise. This is a future masterpiece that I plan to make. As such, please take this into consideration.
II: I expect an adept writing style, at the very least. While your sheets may be short to say the least, it determines the omen of detail you must bring to the IC.
III. The posting minimum is NO LESS THAN THREE, HIGH-QUALITY PARAGRAPHS. No less will be permitted, and I would like something worth replying! Players are expected to not only play with their characters, but they must also volunteer in writing the book. This game is made to allow free flexibility of writing. You are writers of a book, and you control everything. You are all Game Masters. To ensure you can handle this, I ask that you write a detailed writing sample of how your god came to be, or how you came to Regalia (if you're not playing a God.)
IV. You are to write without any insight from the Game Master. However, if you wish to write questionable content or not sure if the content is regarded as such, you may PM the Game Masters.
V. FIGHTS AND SEX! Those are bound to happen in this game. I encourage everyone to be creative and come up with creative ways to portray a God's birth. In the case of a fight, collaborate and talk about it. If the dispute cannot be settled, the GMs will roll a die. The highest number will win the battle.
VI. Given there are no set species (as of yet), the players have the freedom to compose and play as any race they can think of. As the series continues, there WILL be a species chart. Should a player compose an unorthodox race, please run them by the GM.
VII. Have FUN! LET YOUR CREATIVITY FLOW!
Understand that additional rules can be added, edited, or deleted as deemed fit.
Each person is encouraged to play up to one God and two other players of choice (not Gods)
Q: Is there a canon world based on this?
A: Well, yes and no. However, this is a part of a book series I am making, which is basically my version of Earth. The only difference is that the game's beginning is the prehistoric times. Think of The Land Before Time clashing with 300 in this game. There is really no set canon, aside from the stripe system.

Q: What kind of playable species exist?
A: Usually humans, elves, and other demons (unleashed from Lady Mordecai). However, there is no set species everyone has to play. As such, the demi-gods and Pivots (citizens of said nations) may be portrayed as any species. The children of the Gods and Gods can be virtually anything, so they have no set species. As in a couple role plays, your Gods have to create the lands of different species ("Land of the Elves", "Land of the Karakasa", etc.) And from the back-story, Humans, bacteria and dinosaurs (of certain kinds) exist to begin with.

Q: Out of all of the archetypes of godly figures, will there be Atheists or Agnostics in this world?
A: Yes; Pivots and Holy Worshipers co-exist. Pivots are Agnostic or Atheists, and they voluntarily reject the Principles of Stripe Bestowal. However, Holy Pivots are the Atheists born with magical powers. As mentioned, Holy Stars are born or develop their powers at an earlier age. Gods, children of Gods, and the more powerful demigods are Holy Stripes, and thus obtain natural power.

Q: If I decide to play as a God/Goddess or a child of a God, would the stripe system necessarily apply to me?
A: To prevent god-modding (it holds true to even godly figures), Only the Chosen Seven (and Miscellaneous Gods) can be powerful than the rest. Should you play as a demigod without any true powers, you may play as a Level 1 Stripe. The demigods excel faster than Holy Pivots (who do not believe in a God/show Agnostic beliefs) and Worshipers. The demigods are still regarded with the same respect as a God. So if you play as a God, the Stripe System will not apply to you. However, you may want to consider power limitations.

Q: Is there a calendar of Regalia?
A: No; there is no set calendar, aside from the year of 15,324 P.R.C. (Prime Regalia Centuries). Even in Pre-Historic Times, there was only a year. The months will come out at a later date. There are no set Seasons yet. Someone has to make that!

Q: Are there any languages you can use?
A: Greek, Latin, Chinese, Japanese... or any language that existed in the BC era would be applicable. Old English or a custom language is also acceptable. Draconian languages and the like only exist with certain races.
Q: If you don't get enough players, are we allowed to take a second deity or character?
A: Yes, but I must trust you not to go overboard. Please PM me and I'll see what I can do. As for Pivots, Stripe bearers, or Puritans, you can make as many as you please... provided that you check with me first.
Gods and Goddesses

*This is a character sheet for the Seven Pillars or Miscellaneous Gods. As such, please take this into consideration*

Name:
Favored Appearance: (A detailed image or a description will work; I don't care if you use anime or not; so long as it fitts with the god is all that matters)
Godly Title: (What is thy God's power? The Former Seven must be one of the seven Deities of Regalia, and correspond with the color's power. If a Miscellaneous God/Goddess, please run it by me first. You can be creative with it, too!)
Alternative Titles: (Can we call this God by another name?)
Symbol: (What would be their symbol on a flag? This is optional)
-----

As someone said, "Gods do not have the same face. They can take on different items or even genders. That is why Gods can be ANYTHING."

Think of Greek & Roman/Nordic/Egyptian gods clashing with a futuristic setting. Therefore, technology exists, but in Regalia, it must be established (or invented).

Children of the Deities

Name:
Favored Appearance:
The Son/Daughter of: (who's thy father and mother?)
Godly Title:
Alternative Titles:
Symbol: (optional)

The Demigods

Name:
Age:
Gender:
Appearance:
Godly Sire: (who was thy sire?)
Children: (optional)
Power: (these people can have artificial stripes)
Symbol: (optional)
Brief Backstory: (optional; however, this will be your writing sample if not on the sheet itself)

The Pivots and the Worshipers

Things to note: A Puritan is what the people of Regalia refer to someone who decided not to have a stripe. A person who does not have a stripe, therefore, does not have any kind of powers. In the SilverWars universe, if you choose that path...

better run, kid.



Pivots simply do not believe in the Gods. In the Regalian universe, they are what you consider today's Atheists (or Agnostics).

A Holy Stripe or a "Colored Star" refers to someone whose powers are granted at birth or otherwise inherited from the family. A Holy Stripe does not have to worry about their "level", but they should know how to control themselves.
....
Name:
Age:
Birthday:
Species: (You may be anything as long as it is reasonable. You get extra credit if you make your own Species and sub-species of characters! DO IT!)
Appearance:
Photo: (If any; given that it is the future, I will prefer well-drawn portraits or real life; no cartoonish anime pictures!)
Religious Stance: (Are you a worshiper of a God or a Pivot?)
Native or REHA Deport?: (Natives can be any species; REHA Deports can be humans, elves, mutants, or any other species)
Stripes: (Will represent what powers your character possesses)
Combat Abilities and Style:
Non-Combat Abilities/Talents:
Personality:
Short Biography: (if deported from REHA, you may describe your life prior to bring selected for deportation)

Here, you will find Gods or Goddesses. The first Seven are the Seven Chosen Gods to make their own domain. The other five Deities create what the other Gods did not.
Red
The Wonderful Blazes of Magma, Heat and Fire
OPEN FOR ANY DEITY


Orange
Earth Manipulation/Creation
OPEN FOR ANY GOD/GODDESS


Yellow
The Lightning, Light and Time
OPEN FOR ANY DEITY


Green
The Green Plants, Life and The Forest
OPEN FOR ANY GOD/GODDESS


Blue
Water, Liquid and Ice
OPEN FOR ANY GOD/GODDESS


Indigo
Weather, Wind and the Atmosphere
OPEN FOR ANY GOD/GODDESS


Purple
Illusion and Magic
OPEN FOR ANY DEITY

Onyx
Necromancy, Darkness AND Clairvoyance
OPEN FOR ANY DEITY


Bronze
Sound-wave Manipulation
OPEN FOR ANY GOD/GODDESS


Pink
The Stars, The Moon and The Meteors
OPEN FOR ANY DEITY


Silver
The Shape-Shifting Mimic
OPEN FOR ANY GOD/GODDESS


Gold
Elemental Manipulation
OPEN FOR ANY DEITY
​
​
None as of yet! feel free to ask, though!
None as of Yet! Keep looking!
PIVOTS
*None Yet*

PURITANS
*None Yet*

STRIPES
Red
The Wonderful Blazes of Magma, Heat and Fire
OPEN

HOLY STAR~


Orange
Earth Manipulation/Creation
OPEN

HOLY STAR~


Yellow
The Lightning, Light and Time
OPEN

HOLY STAR~


Green
The Green Plants, Life and The Forest
OPEN

HOLY STAR~


Blue
Water, Liquid and Ice
OPEN

HOLY STAR~

Indigo
Weather, Wind and the Atmosphere
OPEN

HOLY STAR~

Purple
Illusion and Magic
OPEN

HOLY STAR~

Onyx
Necromancy, Clairvoyance and the Darkness
OPEN

HOLY STAR~

Bronze
Sound-wave Manipulation
OPEN

HOLY STAR~

Pink
The Stars, The Moon and The Meteors
OPEN

HOLY STAR~

Silver
The Shape-Shifting Mimic
OPEN

HOLY STAR~

Gold
Elemental Manipulation
OPEN

HOLY STAR~
N A T I O N S
Nation Name: (either the provided, or your own if the available nation spots are taken)
Usual Climate:
Religion and Ritual of Choice: (Who do they worship/Do they believe in the Ritual of Choice?)
Culture: (What do they do?)
Government: (what is their system of government?)
Current Leaders: (if applicable)
Predominant Species: (Can be anything at all; custom made species have to be approved by me)
National construction will be portrayed in the game. You will write this out a little after your God's birth.
The Canon Countries
There are the seven countries before the creation of it all.
Feel free to make sheets out of them. The choice is up to you!
Erestia
Upornikas (then called D'Estiang after a natural unrest)
Aglacya (then called Alesund, then Aensland)
Isrelta/Izanagi
Zmargydd (MAR-jidd) (Then called Platonic 'Xas)
Sunstone
Ardelesceau (then called Murgyatrid, then Margatroid)
Last edited by a moderator: