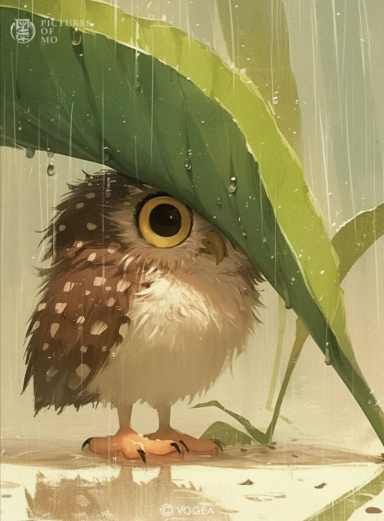 CHRISTMAS OWLMOM
Original poster
ADMINISTRATOR
MYTHICAL MEMBER
Invitation Status

Looking for partners
Posting Speed

1-3 posts per week
Slow As Molasses
Online Availability

10AM - 10PM Daily
Writing Levels

Adaptable
Preferred Character Gender

Female
Greetings Iwaku, we have a very important Public Service Announcement regarding
Flirting and Sexual Commentary on the Forums, Chats and Voice Chats!
We are a roleplay forum on the internet, and like most creative communities on the net we are filled with hundreds of people from around the world, all having different cultures, opinions, comfort levels, and social skills. In some countries, making crass comments is a part of every day life. Some members are sexually liberated so flirting is natural. Other people have never actually been taught how to interact with other human beings in public and don't realize they sound weird. In fact, most people on Iwaku are REALLY socially awkward and don't have a lot of education in what we know as
public interaction manners
. Problems pop up from misunderstandings about sarcasm, to people sounding really creepy without meaning to.
It's very important for you to SAY SOMETHING TO THAT PERSON if they ever flirt with you or make a sexual joke/comment about you that makes you feel uncomfortable or creeped out.
All you have to do is say something like "Please don't do that, it makes me uncomfortable." or "I really don't appreciate those kinds of comments." Any friend or decent human people will immediately apologize and/or stop doing it. Friends that respect you do not want you to feel uncomfortable. Most people, when they are aggressively flirting, do not realize they are coming off so creepy. They are not able to pick up the cues that you are uncomfortable, because it doesn't translate through text/voice or maybe just because they are that clueless. They NEED TO KNOW. Don't laugh it off, play along, and let them keep doing it. Don't tell all your friends and then not tell the person doing it. They will never learn unless you SAY something.
When these situations are brought to staff, we ALWAYS ask whether or not you said something directly to that person. That is our first clue on figuring out whether something was just taken out of context, if there was just miscommunication, if they were just being an asshole, or if we have a real creeper.
If they don't stop when you tell them it makes you uncomfortable, you should report them ASAP.
If they tell you that you're being over-sensitive, conservative, a prude, etc or try to make you feel guilty because you don't like their flirtations - THIS IS WRONG. IT IS BAD. THIS IS NOT WHAT DECENT PEOPLE DO. At best, that person is being a jerk who doesn't care and is not respecting your feelings. You would likely be advised to stop talking to them. At WORST, that person might actually be a creeper or sexual predator that we need to have removed from the site.
Remember, SAY SOMETHING doesn't just mean to them. If you are being pursued and harassed, you've got to say something to the staff! You do NOT have to suffer in silence. Your personal space should be protected.
Are you a super flirty person? Make sure you respect the public spaces of Iwaku and learn to use discretion.
Your admins are sassy, sexually free, smut writing, offensive joke loving people. We like life spicy and we rule Iwaku liberally. We get it! However, that doesn't mean we force all of our members to also be like this. You don't go around trying to convert people to your religion and accept your god/gods or lack there of. You shouldn't try to force other members to "stop being a prude" or saying stuff like "it's just compliments, you should appreciate them". That's NOT COOL. You know better than that.
USE COMMON SENSE when flirting. Don't be a 30 year old making sexual comments to someone who is 14. Don't be 16 and trying to flash your boobs at a 25 year old. If your roleplay partner doesn't like to write sex scenes, don't keep trying to talk them in to it. Don't make sexual comments towards members you just met and don't know. If you're on a voice call, don't keep making progressively sexual jokes at all the people in the chat. Even if your buddy loves it and your friends are amused, you're still in a PUBLIC SPACE. Not everyone in the room is going to feel comfortable. Learn the room, understand the people you are around. Adjust your behavior and level of comments appropriately.
Finally, remember that there are members as young as 13 on the site and adults that are super ancient old. Yes, 13 year olds are old enough to start talking about dingdongs and vajayjays, and to explore the wonderful world of flirts and sexings. But there are still LAWS and appropriate levels of behavior to consider! We are not just protecting them from perverts and the manipulations of people who are older and more experienced. We are also protecting adults from the derpy hormone-driven teenpervs that care more about themselves than who they could be getting in trouble.
And if someone ever tells you to stop, YOU SHOULD STOP. Respect their feelings! Don't be that asshole.
In the end, keep in mind that we are a ROLEPLAY SITE and NOT A DATING SITE. Try to keep yourself in check.
Thank you Iwaku for respecting each other and handling situations responsibly. <3