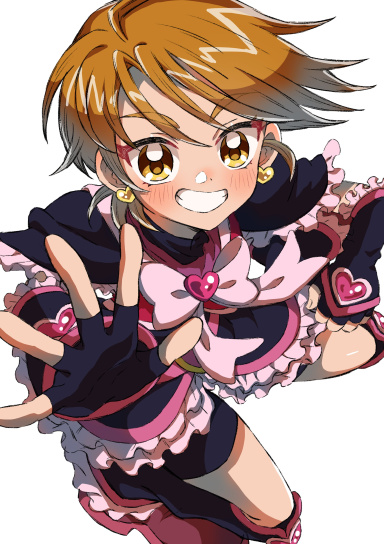 Ancient Iwaku Scum from 2006.
Original poster
MYTHICAL MEMBER
Posting Speed

Slow As Molasses
Online Availability

NEVER
Writing Levels

Adept
Douche
Preferred Character Gender

Primarily Prefer Female
Genres

Surrealism, Surreal Horror (Think Tim Burton), Steampunk, Sci-Fi Fantasy, Spaghetti Westerns, Mercenaries, Dieselpunk, Cyberpunk, Historical fantasies
The Homo Eximius: "The 00s"
Homo Eximius: All Homo Eximius have heightened strength and intelligence compared to average humans. Depending on their created purpose, each Homo Eximius has a special talent encoded in to their DNA. If created as a body guard, one would have extra strength and perhaps the added use of a weapon or power. If made as a thief or spy one would have quickness and abilities to make themselves "invisible" or blend in.

Each Homo Eximius 's talent would be unique and power is solely its own. Additionally all Homo Eximius have a barcode or marking on their person for purposes of tracking and identifying them as a Homo Eximius

Legally created Homo Eximius would have a barcode and number, illegal Homo Eximius may have the mark of the family or organization that created them. Only seven are known to exist and it remains unknown how many are still actually living.


"Legal" Homo Eximius: Whether on the police force, special investigations or undercover, these were created for the purposes of upholding the law and protecting the innocent. Most would be involved in special cases for investigated high priority crimes or as personal security to important people. There is of course the special team designated for the soul purpose of hunting rouge or illegal Homo Eximius. All legals are under the watchful eye of the government sponsored Nova Corps Enterprises.

"Illegal" Homo Eximius: These beings have been created for the use of assassination, special tasks, or other means involving illegal activities.

"Rogue" Homo Eximius: Rare cases have been reported that one or two Homo Eximius might have been able to break free from their original intent and have escaped to disguise themselves amongst humans. This however must be a rumor as no such cases have been found.