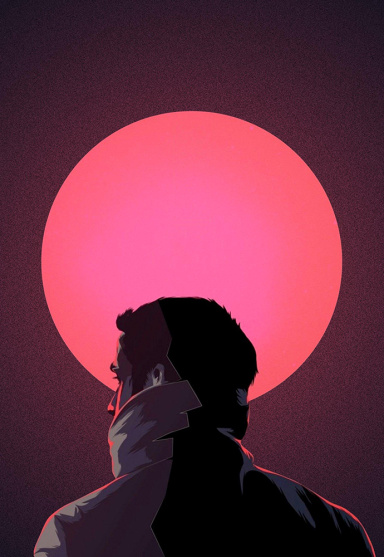 Dear motherfuckers, I'm teetering if you must know
Original poster
DONATING MEMBER
FOLKLORE MEMBER
[--BRIDGE FINAL TRANSMISSION--]
[--BEGIN PLAYBACK--]
[--DIRECTOR FREDERICKS: All departments, this is the Bridge issuing an evacuation order, Code Red. I repeat, evacuation order Code Red. The Nautilus Facility has been breached in multiple locations; we're attempting to locate all the breach points as I speak and possibly contain them if we can. Communications has also been damaged irrevocably, meaning we are cut off from assistance for the time being.

All personnel, please make your way to the nearest Submarine Pen as per facility regulations, and evacuate the facility as soon as possible. Multiple levels have been breached as are slowly de-pressurising; already the AI systems are reporting personnel deaths in the lower levels. Everyone must evacuate as soon as possible, as we are starting to read unknown lifeforms spreading through the facility, possibly escaped samples or potentially even unknown life-forms from outside--]
[--OPERATOR: Director! We're detecting something outside the facility moving straight for the Bridge!--]
[--DF: Lower the shields! That should keep us--]
[--O: Sir, it's moving too fast! We don't have time to lower the shields before it reaches us!--]
[--DF: Jesus Christ, evacuate the Bridge! All hands, evacuate immediately! Let's move people, before-- Oh fucking hell, what is that?! Everyone move, get the hell out of here! It's coming right at--]
[--THE SOUND OF GLASS SHATTERING AND SCREAMING FOR LESS THAN A SECOND, FOLLOWED BY THE SOUND OF WATER RUSHING OVER THE MICROPHONE. EVEN THOUGH IT IS SUBMERGED, THE MICROPHONE DETECTS ONE FINAL SOUND.

IT IS A DEEP, THUNDERING SOUND, A GUTTERAL GROWL THAT EMINATES EVEN THROUGH THE WATER, INHUMAN AND BESTIAL, SOMETHING COMPLETELY UNHEARD BEFORE NOW.

THE TRANSMISSION ENDS ABRUPTLY--]
You awake to the sound of fast-running water, a thoroughly disconcerting sound to hear when you reside in an underwater facility located two miles under the surface of the ocean.

One by one, your senses return, the first being the sensation of being half-submerged in water. The cold hits you, followed almost instantaneously by the feeling of soaking clothes and weightlessness. When you open your eyes, the flickering lights are what disturb you most; the facility is normally well-lit. And also not flooded with water.

Glancing at the walls around you, you notice the markings that identify the room you are in as a cafeteria on Level Two. Indeed, you can see tables and chairs floating in the water, along with the food containers at the far end of the room.

The doors of the cafeteria look well and truly sealed, the Fire Hazard doors having slid down to cover them. An automated voice blares out the words "--WARNING, FIRE HAZARD. THE FIRE HAZARD DOORS HAVE BEEN LOWERED--" and repeats this every thirty seconds.

However, when your eyes fall upon the sight behind you, you realise what the real hazard is.

The room has been thoroughly sealed, and yet water is flooding into it at an alarming rate from a hole in the wall at the other side of the room to you. You spot a door leading into the kitchens next to the floating containers and displays, but this is quickly being submerged by the water.

One thing is becoming quite apparent, however.

You need to find a way to release the fire alarm, or else you're going to drown very soon.

Welcome back to the Nautilus Facility.