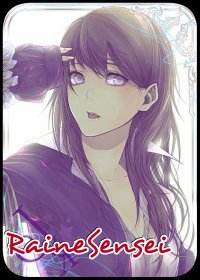 Invitation Status
Posting Speed

Speed of Light
Multiple posts per day
Writing Levels

Advanced
Adaptable
Preferred Character Gender

Female
Power is Slavery.
Slavery is Power.
You will not oppress us forever.
In the crystalline city of Andacia, everything is perfect. No crime, no inequality. It's the perfect utopia.
And what do we all know about utopias?
They are anything but that.
You see, in reality, there is crime. They just don't talk about it. There is inequality. They just don't talk about it. The city itself is separated into two sectors: one for the rich and one for the poor. The rich sector is full of mansions and beautiful gardens. The poor sector is basically the slums--there is no middle class here. The poor are ignored, and the rich are rewarded. Simple as that.
Genetic mutations have started occurring in the past century. They are particularly...disturbing for the peace of Andacia. These mutations are causing drastic effects, creating what we would call super humans. These super humans come in all shapes and sizes, and they are considered the inferior class to humans. As such, they have been rounded up and forced into slavery. They serve as housekeepers mostly--sometimes even babysitters--for the rich. Specially made collars make sure they stay in line. Often times, these super humans are blackmailed in case they prove to be a little too powerful according to the Johnson-Grant Scale.
But as I said--in Andacia, everything is perfect. No crime, no inequality. It's the perfect utopia.
Never mind the rest.
***
The Johnson-Grant Scale
It is a scale based from 1 to 100 and is used city-wide to measure the strength of a super human's power. 1 is so weak it is practically negligible. 100 is so powerful that...well, the person could do practically anything within the range of their power. There has only been one person with a score of 100 before, and they were killed long ago. Persons in the 90s range are still very rare, especially as you grow closer to 100.
Anything above 50 is considered dangerous. It is a required law that all persons with a score above 50 be put in a collar and sold into slavery. Those below 50 do not have to be collared, but they are still put up for sale. By law, all persons must undergo the screening process when they turn ten years old to ensure whether they are normal or super human.
***
Rules and Regulations:
1) You must create a super human character. For now, no one may have a score above 95.
2) You must also create a normal human character. Preferably have at least one in the upper-class part of society, though I will permit lower-class people as well.
3) Please write with good grammar, spelling, and sentence structure. I prefer you to be at least adept in roleplaying skill, but intermediate is fine.
4) Follow all of Iwaku's site rules and regulations as well.
5) Please do not stray too far from the plot. You have creative freedom, of course, but don't go hog-wild.
6) It is preferable that we have diversity here, thank you.
7) Have fun!
8) Note: I reserve the right to refuse your character sheet, especially if I think your character is too over-powered.
Note about the classes: the rich have either inherited all their money or worked their asses off for it. They aren't all stuck-up. Or maybe they are, it's up to you. Power-hungry businessmen are very much encouraged. :D
***
IF YOU HAVE ANY QUESTIONS, FEEL FREE TO ASK ME!
NOTE: Super humans with power levels about 90 and above have a very hard time controlling their power, as it becomes hinged on emotions. It is also so powerful that some (not all) are driven insane just by the sheer weight of having that much power.
Appearance: (Anime or Real)
Name:
Age:
Gender:
Orientation:
Personality:
Biography:
Class:
Other:
Appearance: (Anime or Real)
Name:
Age:
Gender:
Orientation:
Personality:
Biography:
Class Pre-Slavery:
Power:
Weakness:
Power Strength:
Other:
Previous participants:
@Dip
@Eon
@No Face
@Cwolf0615
@Ananfal
@Sinful
@"Lost"
@The Writing Owl
@RainDash
@Shadows
@Zackymas
@ShiroKiyoshi
@Lost Boy
​
Last edited: