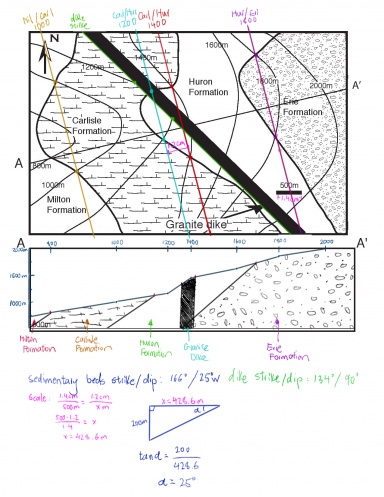 Professional Key Shaker
Original poster
DONATING MEMBER
Invitation Status
Posting Speed

One post per day, 1-3 posts per week, One post per week, Slow As Molasses
Online Availability

Afternoons to midnight-ish (EST)
Writing Levels

Give-No-Fucks, Intermediate, Adept, Adaptable
Preferred Character Gender

Male, Female,
Genres

Hard Scifi, Psychological, Generally weird stuff, fantasy is cool, modern fantasy is also cool, crime/film noir

"Somewhere, sometime, upon a world where we must live in perpetual daybreak……"
Sign-up is now Open
​
PROLOGUE.
---
​
Nobody knows what happened to
The Planet
, nobody knows its name, or who built the 600 kilometer thick artificial shell upon its surface, or why the climate control system failed 700 years ago. All we can do now is survive, upon this mechanical crust, chasing the night.
Welcome to The Planet, as its measly surface residents call it, a desolate world that is covered in a spherical man-made shell filled to the brim with machines, automatons, and structures that humanity cannot comprehend the purpose of. Most believe that the shell was constructed by the true residents of The Planet, those who live on the true crust of the world beneath the enormous construct.
Life on the surface used to be sim
ple, ener
gy and material could be harvested from pipes and linings, resources regularly flowed up from beneath, and a multitude of satellites controlled the climate of the surface. Organic life lived and thrived, until the fateful day The Planet stopped revolving. It happened so suddenly, satellites fell to the ground en masse, the climate became brittle and cold or scorching with radiation, the air thinned, and hostile machines began to attack organic life. Due to the disaster, the majority of The Planet became uninhabitable. Life took refuge underground, huddled away underground in the
Daybreak Zones
, the small band where the temperature can allow basic survival. It was difficult, but it got worse, as The Planet began to revolve again decades after the disaster. The Daybreak Zones were shifting, slowly, but too quick for life to keep up on foot. Despair was widespread as life inched towards extinction as the scorching day and freezing night inched forwards, until the emergence of the one thing that gave them hope...
POLARIS & GOD PROGRAMS.
---
​
Welcome to the
Polaris
, one of the last refuges of organic life. Constructed 700 years ago, it is a giant mobile fortress that houses the remnants of humanity & co. Following the Daybreak Zone, it makes laps around The Planet, year after year, always being soaked in the light of a sunrise. Society has stabilized and is functional, despite the dangers of the world.
Polaris had developed into a bustling society due to the fact that it houses the last hope for organic life:
God Program Operators
. God Programs are named for their ability to grant user control over certain aspects of The Planet, from abandoned satellites to sewage pipes. These Operators do various difficult tasks to ensure the Polaris functions as intended, from defeating hostile automated machinery to resource scouting.
God Programs Operators have various characteristics and abilities, mostly unique to the specific program attuned to, but there are a few shared traits. They become much more sturdy physically, and their metabolism undergoes changes, allowing them to only require 20% of food, water, and oxygen compared to their original bodies. A powerful regenerative ability is also granted, allowing Operators to regenerate almost any injury as long as their vital organs and brain are intact. The rate differs between different types of programs, but all users are capable of fully reconstructing entire limbs and minor organs. Due to his, God Program Operators are often sent out on long-distance missions outside of Polaris in smaller vessels called
Caravans
.
Of course, it is not easy to become a God Program Operator. No one really knows what makes one compatible. Genetics seem to play a role, but even genetically identical clones and twins would often yield different results. There exists preliminary testing for compatibility administered to all residents, only one out of around two hundred individuals can be considered "compatible", but not all of them can successfully attune. Anyone who yields a compatibility rate above 55% has the option to undergo the conversion process on a volunteer basis, but the higher the compatibility rate, the more they are encouraged to do so.
RACES.
---
​

Throughout the years, the Polaris has developed five branches of humans:
​
[Humans.]
- The original carbon-based life, sometimes called the "unmods", is believed to be what humans originally are like before the species branched out.
[Sifes.]
- Short for "Silicon Life", they are functionally similar to the original humans, but with varying color palettes and some physical properties. Can interbreed with humans to create carbon-silicon hybrids.
[Series.]
- Purely artificial humans created from scratch, usually have no biological sex or reproductive abilities. A somewhat controversial group that is made in bulk for the sole purpose of operating God Programs.
[Clones.]
- Artificial humans made from a genetic template of a natural-born person, either a complete copy or with some modifications. It is usually required for the original template provider to have passed or expressed explicit consent in order for a clone to be produced.
[Auxiliaries.]
- Digital life forms, and no, organic life cannot fully upload their consciousness into digital form. Auxiliaries are created either from scratch or from a personality matrix of an existing person, they have the unique privilege of not risking death when attuning to a God Program.
*More info exists, will post in lore/CS if there is enough interest.
OOC.
---
-Hi, glad to see that you've read all this stuff I wrote, there is a lot more lore but I wanted to see if there is interest first before I drill it all out.
-This RP would focus on characters with their God Program powers trying to complete missions in order to protect what little life remains in an artificial wasteland, engaging in social discourse in the remains of human society, and slowly uncover more about the truth behind the world. Definitely will be kind of anime/video game-esque with the feeling.
-There will be an overarching plot but it will be more or so episodic with "mission" episodes.
-My goal is 4-5 players currently, with intermediate, one post per 7-10 days posting expectations, and Art (preferably anime) FCs.
-Discord probably required if I decide to run this.
-That's all currently, feel free to express interest or ask questions!
Last edited: