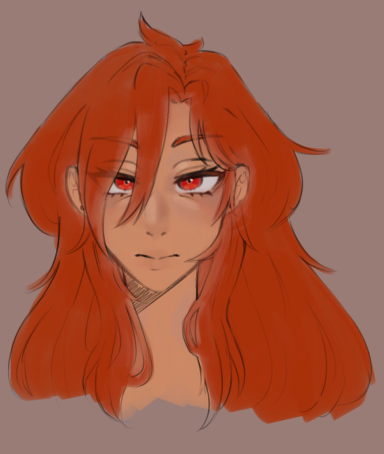 The queen of Hell
Original poster
FOLKLORE MEMBER
Invitation Status

Not accepting invites at this time
Posting Speed

Multiple posts per day
1-3 posts per day
One post per day
1-3 posts per week
Writing Levels

Intermediate
Adept
Adaptable
Preferred Character Gender

Male
Female
Primarily Prefer Female
GIRLS CAN ALSO TAKE PART IN THIS RP IF THEY WANT A FXF
Hey! So as the title suggested i'm here for a pokemon rp. Now my character does come from Kanto, if you want your character to come from a different region or want the rp to be set in a different region that is fine, my character will not change though. Nor will her pokemon.
We can just say she moved.

Also in this world I don't wanna mention pokemon levels.

Name: Kyra Larterson

Age: 15

Occupation: Pokemon Trainer/ Pokemon Day-Care worker

Appearance:




Pokemon Team:

Lopunny
Gender: Female
Item: Soothe Bell

Moves:
Dizzy Punch
Jump Kick
Quick Attack
Charm

Nickname: Lady

Luxray
Gender: Male

Item: Quick Claw

Moves:
Thunder Fang
Bite
Crunch
Spark

Nickname: Quickpaw

Torterra
Gender: Male

Item: Big Root

Moves:
Earthquake
Giga Drain
Razor Leaf
Rock Climb

Nickname: Striker

Floatzel
Gender: Male

Item: Shell Bell

Moves:
Aqua Jet
Waterfall
Surf
Hydropump

Nickname: Napoleon

Riolu
Gender: Male

Item: Razor Claw

Moves:
Quick Attack
Force Palm
Swords Dance
Aura Sphere

Nickname: Rika

Staraptor
Gender: Female

Item: N/A

Moves: .
Fly
Defog
Aerial Ace
Wing Attack

Nickname: Swift

If you're intrested PM me your character!